CMC Roundtable: Future of integrated sciences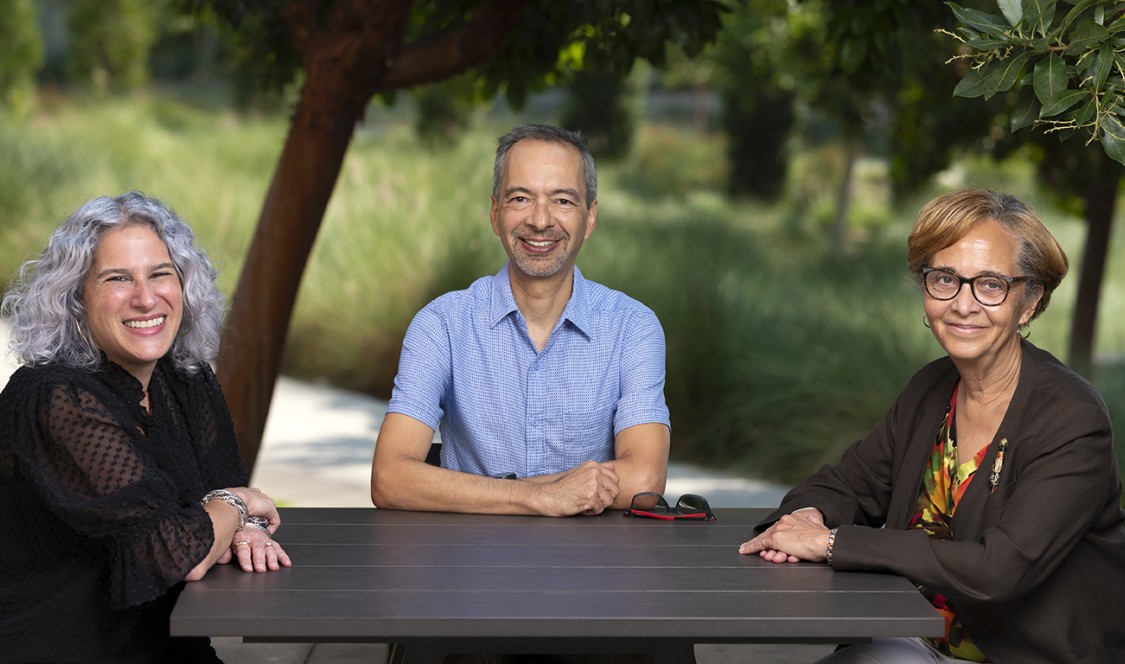 Heather Antecol
Vice President for Academic Affairs and Dean of the Faculty
Antecol, an expert in labor economics, is the Boswell Professor of Economics and the former chair of the Robert Day School of Economics and Finance and director of the Berger Institute, She has published more than 30 articles in highly respected economics journals, and since joining CMC in 2001, has been honored with the Roy P. Crocker Award for Merit and the Glenn R. Huntoon Award for Superior Teaching.
Muriel Poston
Vice President for Strategic Initiatives
Poston has a public policy focus to her science education and research work. She brings leadership experience from three roles at the National Science Foundation, and academic leadership at Pitzer College, Skidmore College, and Howard University. Since arriving, she has been working on CMC's integrated sciences and computation strategy, the Open Academy, the Presidential Initiative on Anti-Racism and the Black Experience in America, and the CMC Opportunity Strategy.
Ran Libeskind-Hadas
Founding Chair for Integrated Sciences
Libeskind-Hadas most recently served as the R. Michael Shanahan Endowed Professor of Computer Science at Harvey Mudd College. While there, he jointly led the Core Revision Committee that was tasked with revising the college's core curriculum, and was also a co-developer of Harvey Mudd's "CS For All" family of introductory courses that sought to provide students with exposure to various computing fields.
On a sunny fall morning outside of Fawcett Hall, three of CMC's newest faculty leaders sat outside for a wide-ranging in-person conversation about teaching, learning, and the future of liberal arts education.
It shouldn't have been a novel experience. And yet, given how CMC was empty for 18 months prior to its campus return this semester, the exchange of ideas not only felt novel, it felt necessary—especially for new colleagues collaborating on such an ambitious project during one of the most exciting periods of growth in the College's history.
At the table: Heather Antecol, Vice President for Academic Affairs and Dean of the Faculty (since February); Muriel Poston, Vice President for Strategic Initiatives (hired in June); and Ran Libeskind-Hadas, Founding Chair for the new Integrated Sciences Department (hired in July).

The trio spoke about a variety of topics, including the College's foundational past during its 75th Anniversary year, the challenge of readjusting during the present pandemic, and how today's student leaders are preparing for a future where science influences everything—in particular, the next few years of academic planning at CMC.
The following is an edited version of their conversation.
***
Before we talk about where we're going as a College, it's important to address where we've been. Just sitting outside on campus together feels important given the distance and detachment of the pandemic during the previous academic year. How are you each processing and responding to our virtual year apart and subsequent return to campus this semester?
Antecol: I was teaching during the pandemic, and it was all new to me in a virtual environment. There were so many of us on the faculty who were trying to figure out how to keep close student and faculty collaboration while using this new modality to teach, and it was very odd and strange to us. Personally, I completely refreshed my course and did something I had never done before. I only assigned brand new articles and working papers, roughly 40 of them, that the students presented and we then discussed collectively as a group. Before the pandemic, I spent the first half of the semester going over theory, math, problem solving, and the last half focused on hands-on articles. During the pandemic, I realized that you can use the articles and just teach the theory as you go. And it was so much better received; my students loved it. They told me it was their most engaging academic experience at CMC—and that was through Zoom, which really blew my mind.
Libeskind-Hadas: My teaching has never permitted laptops in class, unless of course for a special accommodation. As a teacher, I've always looked at my class as a conversation, and if you have a newspaper in front of your face while I'm talking, well, it's hard for me to have that conversation. The same is true for an open laptop. But during the pandemic, I noticed something important on Zoom. Students who were shy, or who might be concerned about asking questions in front of their peers or outing themselves as not knowing something, sent me direct questions in the Zoom chat. And they would never ask these questions in class. That really gave me a chance to re-think and reflect on my preconceived notions and how technology can help students who aren't as likely to raise their hands or speak up verbally. It really had a tremendous benefit on my own adaptations.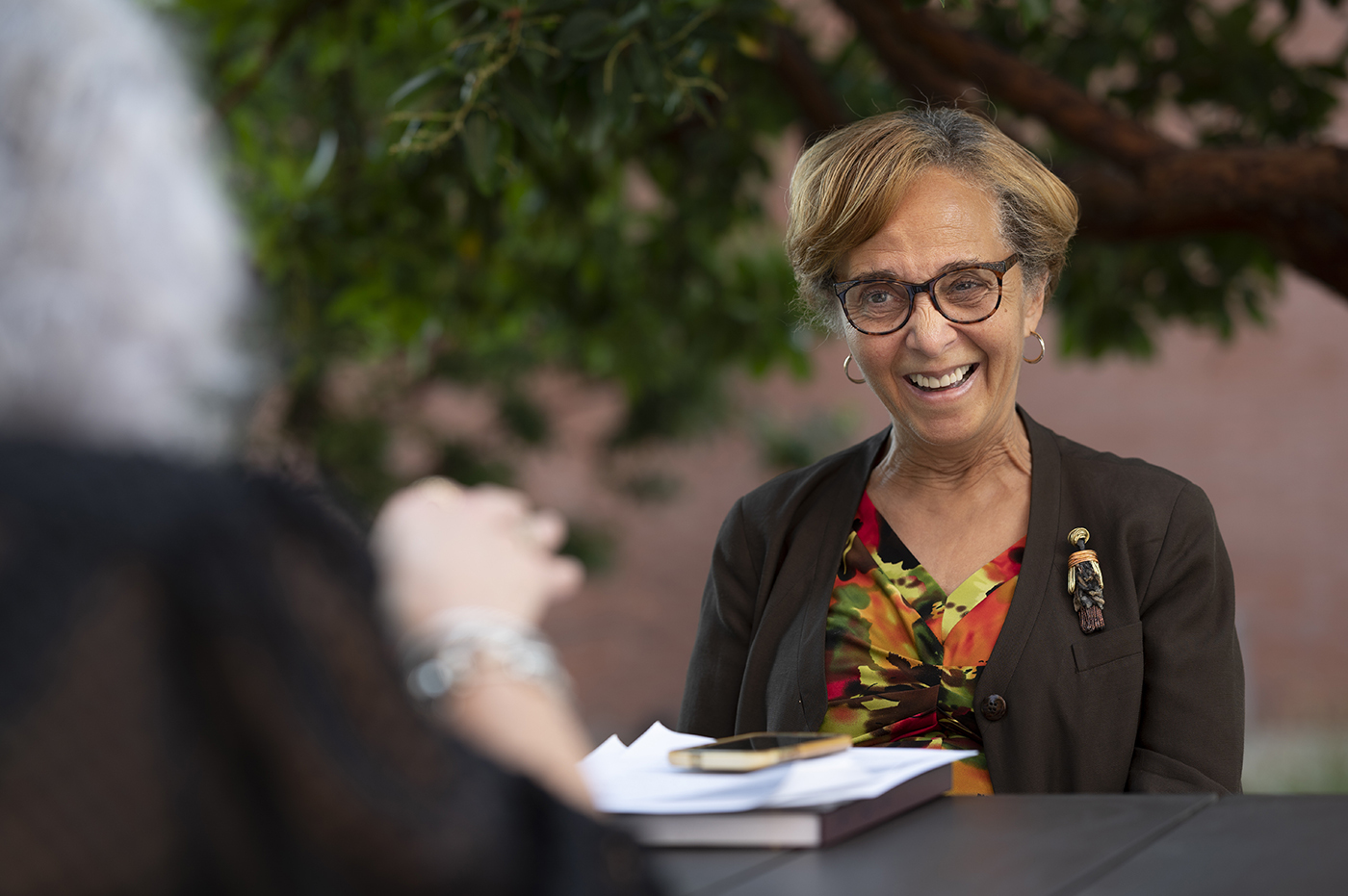 Poston: I found that I missed the spontaneity of the classroom. For instance, I found breakout rooms on Zoom very challenging. I have always loved small groups in the classroom, in part because I could walk around and hear what students were discussing. You could just visit with each group and interrupt in positive ways or challenge them to go further with something they said. That was lost a bit for me.
Antecol: We're pivoting and learning every day. All of us. We really had to learn a lot over the past academic year—about how to teach, do research, and connect both remotely and safely in person. Just to think about where we are (in this fall semester) and everything that had to get set up to make this campus experience happen is astounding to me. We've always known that something unexpected could happen and we'd have to respond to it, but the pandemic brought (and continues to bring) its own set of unique challenges.
Now that the three of you are working together on campus, what are you learning from each other? What do you want to learn from one another?
Libeskind-Hadas: It's been so incredibly useful to have Muriel and Heather's perspectives while working on CMC's new integrated sciences plan. Muriel has so much experience at the national level with grants, funding, pedagogy, and education. Heather is very familiar with CMC, and I go to her when I need help on anything related to the process here, for example with the faculty committees. We all really shoot straight with one another.
Antecol: Whether working on the new Integrated Sciences Department, the Open Academy, or the President's Initiative on Anti-Racism and the Black Experience in America, as a team, we can develop a set of programs that are better than if we each tried to individually create them. We all have different perspectives, educational backgrounds, and skill sets; which we are using to our advantage.
Poston: It's nice to have two of us (with Ran) looking at and learning about CMC at the same time. That is really giving me a better sense of the landscape. I also appreciate how we have different perspectives. Ran has computational science as his foundation, and mine is a more basic, foundational science. How do we integrate these strengths into a cohesive program? That's the vision we are building for CMC.
Regarding the new integrated sciences program, what are the opportunities and challenges you've encountered in shaping that collaborative vision, essentially from scratch? That feels like a rarity in higher education.
Libeskind-Hadas: It is very special to start an integrated sciences department that is purpose-built for CMC. The College already has a powerful vision for preparing students to be in service to society as leaders, so to build a sciences department around that spirit will allow it to naturally integrate with existing departments and needs. This is what compels me the most in its creation. Science has something to offer the liberal arts by way of its thinking, processes, and methodologies, but it also needs to be informed by the humanities and social sciences. After all, science serves humanity. Science serves society.
Poston: This is also a great opportunity to position science with respect to our other strategic initiatives. The Open Academy is a classic example. If you look at what's happening in the world, we can ask key questions: How are aspects of science treated as controversial ideas, and how can we facilitate constructive dialogue around those kinds of perspectives? That way, our students who are learning the process of science can engage with others who have questions or are skeptical.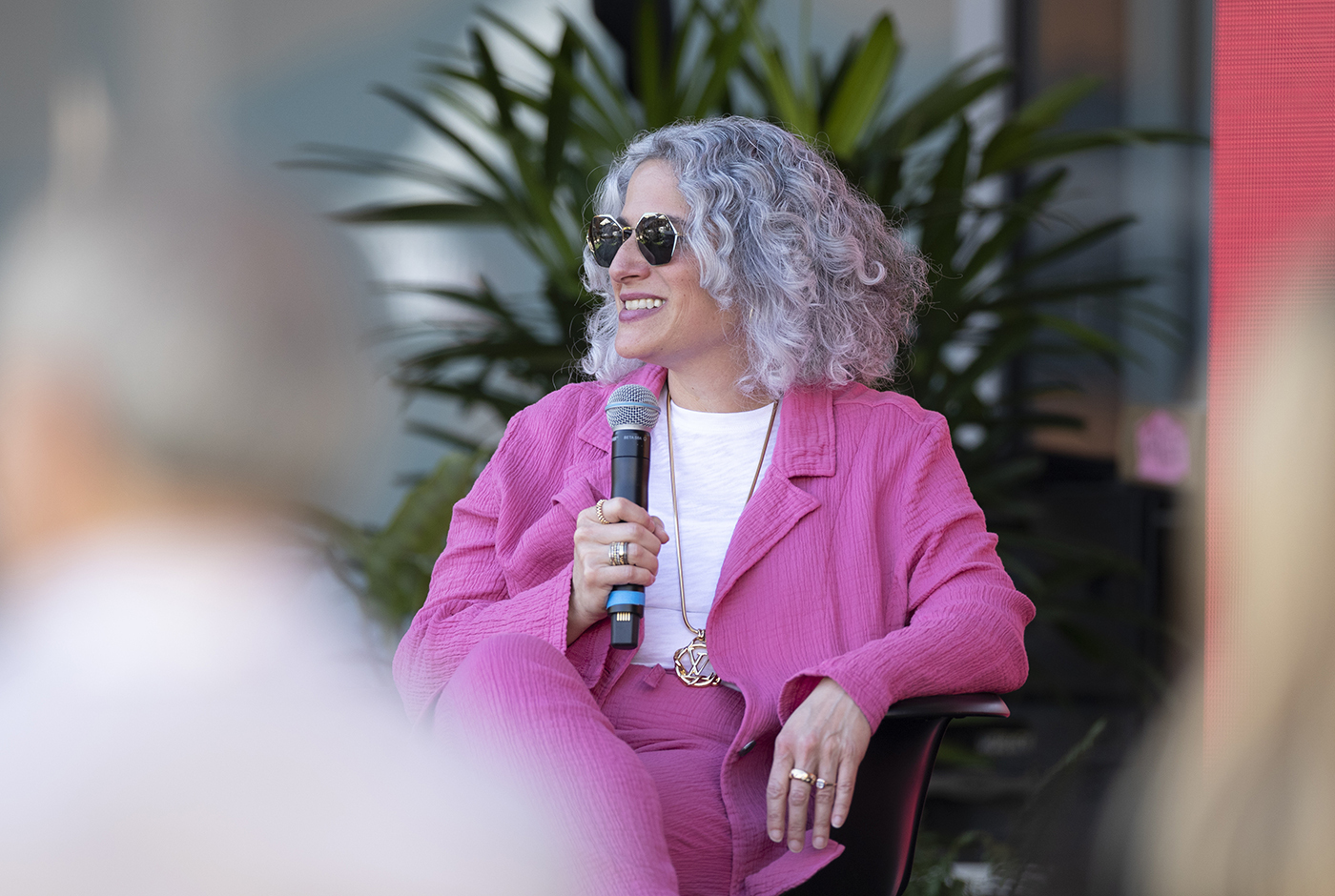 Antecol: I'm always thinking about what makes CMC really special—for instance, the close collaborations that touch everything we do. From research experiences to internships to the institutes, and how all of that will be integrated with the new sciences program, that's the unique opportunity we have in front of us. It's also why I took this role as Dean of the Faculty. We do such a great job helping students beyond the classroom, across all platforms and experiences, and that all comes back to our faculty and the passion they have for the liberal arts. I often have moments where, as an economist, I step back from what I teach and say, 'Wow, this is all so interdisciplinary!' The questions, especially, are so interdisciplinary in nature. And I love that about CMC. We don't want our students to view the world from just one disciplinary lens, to only get part of the story.
Do you feel as though students already have a built-in capacity for interdisciplinary learning given how they've grown up with technology and data, especially? Are they fully aware of the interconnectedness of the world through the major issues and disciplines they already care about?
Libeskind-Hadas: As the father of two college-aged students and someone who has spent a long time in the classroom, I think it's very clear that this generation understands those interdisciplinary connections. They are very concerned about the future of the planet. They have gone through a pandemic, which hopefully is a once-in-a-century event—but it might not be. And they're also very concerned about mental health, which helps them to be more focused and attuned to these multiple needs and connections, especially as peers.
Antecol: I saw a quote recently that said "science is everywhere." And it's so true. It really is in every problem and potential solution we look at.
Poston: Students are the reason we are integrating data science at the computational core of the science program. They demanded it. They want more access to computational science in their curriculum. It's why it's a key driver of the new sciences program.
Libeskind-Hadas: None of this happens in isolation, either. When you look at the big societal issues in the public sphere, science informs them all. And CMC already helps students take advantage of very broad interests and skills through a strong leadership lens. There's also a dual major spirit here already, which is such a natural way to navigate the sciences. It's why we're uniquely positioned to do this as a College.
Poston: It's what drew me to CMC, our mission-driven dedication to help facilitate leaders. For the first part of my career, I was at an institution that created a supportive environment for leadership development. Seeing that in action really inspired me. I remember one of my students in biology became the mayor of Atlanta. And I was so happy about this focus at CMC; there's the same kind of expectation of leadership and public service.
Antecol: It's also true of all majors: philosophy, history, economics—there are so many overlaps that we can leverage and are leveraging already. Look at EnviroLab Asia. It shows how you can integrate the sciences with the humanities as a springboard for what's next.
In this, the College's 75th Anniversary year, what excites you most about where we're at and where we're heading with the future of academics at CMC?
Antecol: Every step we are taking as an institution is more collaborative. That is incredibly exciting, and from a faculty perspective, it really is what CMC's community has always been about. Those personal connections have been there from the start of the College's founding, and it's carried through 75 years. Ask our alumni. Just the idea that you can become lifetime friends with your professors here, and it's a natural part of how we learn and interact—that sense of community truly starts from day one.
Poston: I see a lot of opportunity for the CMC process and the CMC culture to become keys to success while leveraging our work on the Presidential Initiative and the Open Academy. There has been a lot of success working with students, faculty, staff, and alumni committees through these initiatives, and there's a lot of opportunity to continue integrating those opportunities in all that we do. As an additional note, I would also like to see our work extend to the authentic, lived experiences of students, especially as they are learning from our faculty. That is very important to our current students and prospective students.
Libeskind-Hadas: I'm incredibly excited about developing curriculum and a program where students get to experience the sciences firsthand. Beyond what they learn in a book, I want it demonstrated for them. I want them to have curated, microcosm research experiences all the way through their four years, and they only become bigger as their academic journey progresses. I want them to truly experience the sciences and how they relate to the world.
Antecol: That hands-on approach influences the entire curriculum, too. I remember when I was an institute director, I would hire students as first-years and work with them through their entire four years. And because we would publish together, they learned through a CMC model that spans the entire research process—from research question to published result. It's really what CMC does best.
On a final, more personal note, what do you draw from in your experience as a lifelong learner-turned-faculty leader that helps you approach the work that you do?
Poston: "Although I knew fairly early in my educational journey that I wanted to study science, I don't think I fully realized why until I learned that understanding patterns could help to resolve problems. This crystallized for me as an undergraduate when I took a course in plant morphology that elucidated some of the classic evolutionary patterns of the California flora. Who knew you could study pretty flowers to understand how evolution created such a grand stage for nature? I have learned to apply these same principles of illuminating patterns to solve problems to a multitude of contexts and situations."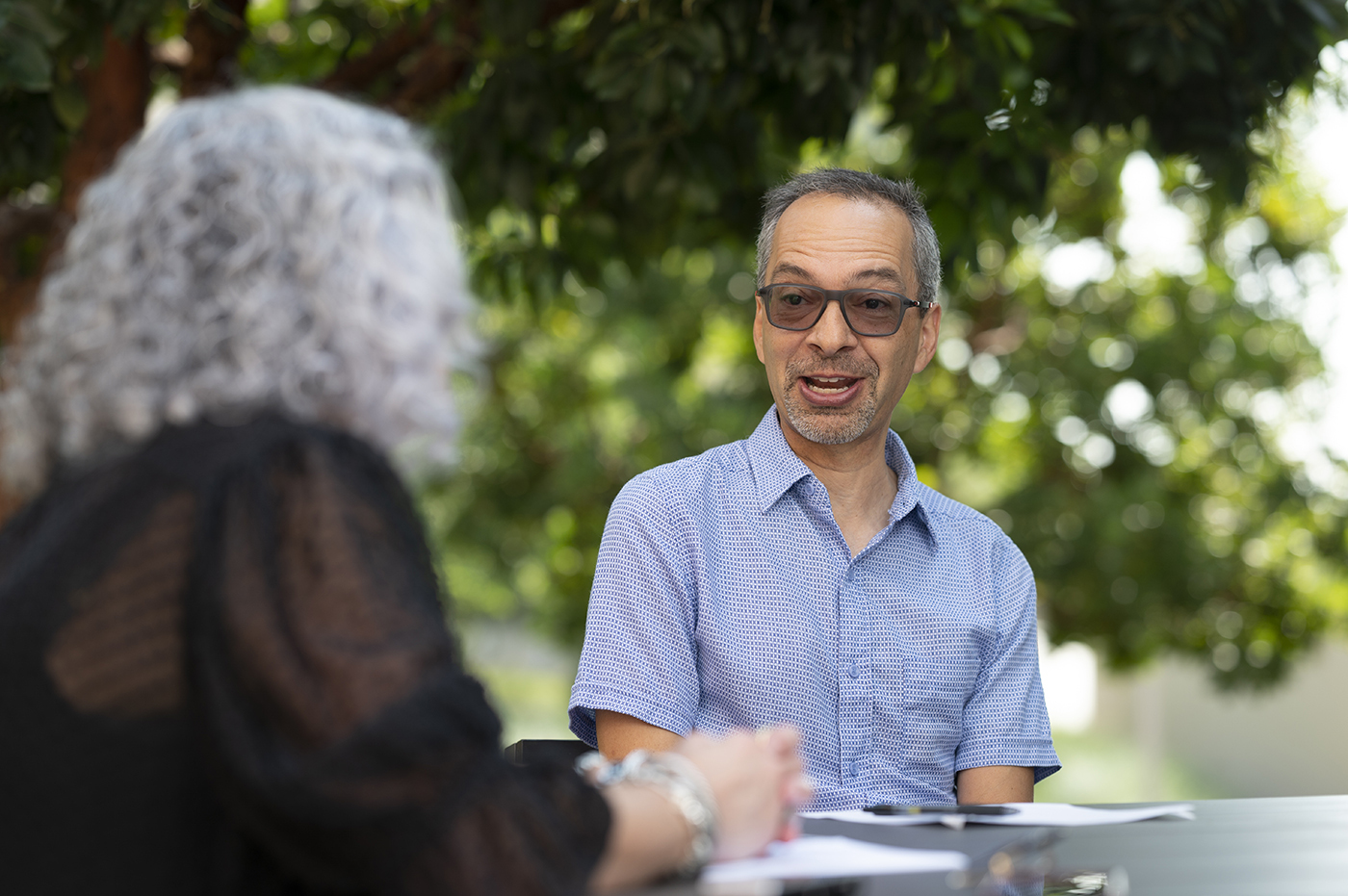 Libeskind-Hadas: My father was a gifted teacher, a mathematician. After dinner, he would clear the table every night and say, 'OK, we're doing math!' And it was like, 'Oh, great' (sarcastically). But I eventually really did come to like it! Then in college, I had an incredibly kind and generous mentor—and this was at a large research university where that isn't a foregone conclusion. He took me under his wing and guided me. And I saw that you can really spark passion and intellectual curiosity in others through a personalized approach. Having been the beneficiary of that from my dad and some special teachers, I wanted to give it a shot, too. My goal is to always make that tangible difference in the lives of my students.
Antecol: My path kept taking me to places that I didn't expect, and I just kept following it. If you look at my research, you can see my whole life right there. And none of that was planned. I just found my way, zigged and zagged, and did my best to keep progressing and learning. And it's OK to stumble. I don't think students know that. They think you need to have everything figured out from the start. But I can tell you, staying on one clear path can be very limiting. If you come to CMC thinking you want to be an economics major but you discover psychology, go do that! It's the beauty of the liberal arts!
It's also why I especially love what we're doing with integrated sciences. We are blurring the lines between the sciences, social sciences, and humanities. It doesn't have to be one thing, but instead, we can pull from multiple disciplines and make it all cohesive and relevant to students. That's what the world is doing all around us, and we're just responding to it.
This story originally appeared in the fall CMC Magazine.
Contact
Office of Strategic Communications & Marketing
400 N. Claremont Blvd.
Claremont, CA 91711
Phone: (909) 621-8099
Email: communications@cmc.edu

Media inquiries: Gilien Silsby
Phone: (213) 500-8673
Email: gsilsby@cmc.edu