CMCers awarded prestigious Schwarzman Scholarships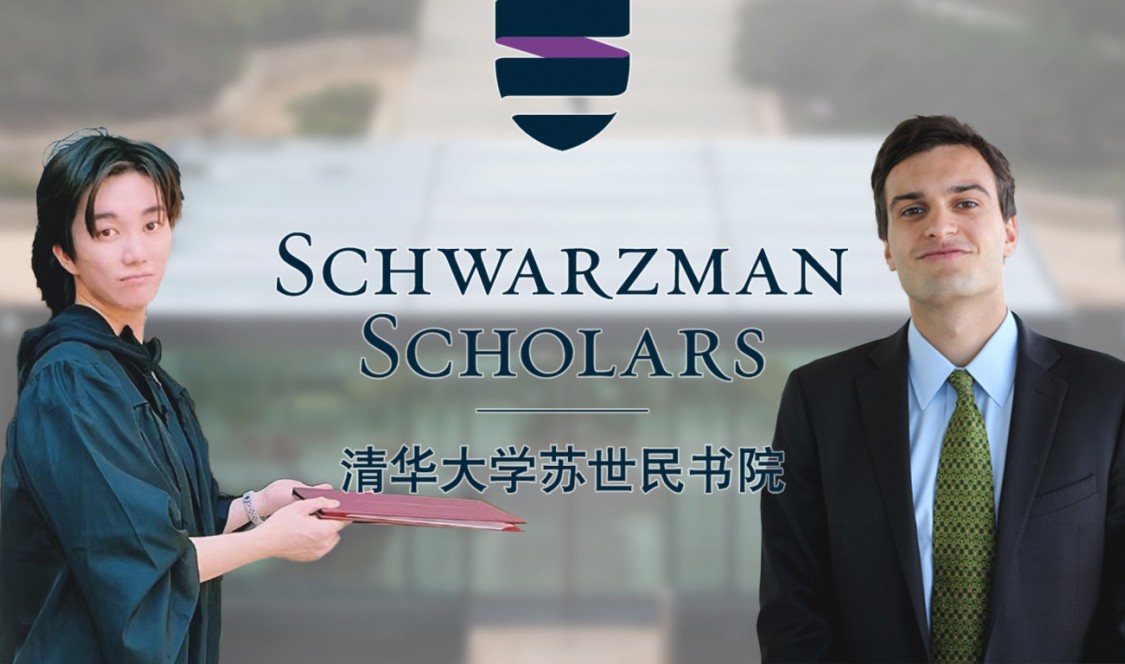 Two Claremont McKenna College students have been awarded prestigious Schwarzman Scholarships, recognizing their exemplary leadership qualities and potential for bridging cultural and political differences.
As Schwarzman Scholars, Stz-Tsung (Stone) Han '21 and Andrew Ciacci '20 will be fully funded to pursue a one-year master's degree in global affairs at Beijing's Tsinghua University, one of China's oldest and most prestigious institutions of higher learning.
Launched in 2015 and inspired by the Rhodes Scholarship, the Schwarzman Scholarship has previously been awarded to only one other CMC graduate — William Cullen '19.
The mission of the Schwarzman Scholars Program is to develop global leaders who understand the economic, political, and cultural factors that have contributed to China's increasing importance as a global power.
Highly competitive, the Schwarzman Scholars program annually supports up to 200 Scholars. This year, out of nearly 3,000 applicants, 151 Scholars were chosen, representing 33 countries and 106 universities, with a roughly equal proportion of American, Chinese, and international Scholars.
"Having one Schwarzman Scholar is a distinct honor for CMC—having two in the same year is a remarkable achievement, and truly showcases how competitive and successful CMC students are on the international stage," said Brian Davidson '08, director of Fellowships Advising at CMC's Center for Global Education.
Han, a native of Taiwan, graduated with a double major in philosophy and music. He is an accomplished singer, actor, magician, composer, and all-around performer, who draws lessons about leadership from his own experiences directing a group of Chinese actors. Han views philosophy as a way to bridge the culture between China and the West and the arts as an essential tool in communicating cross-cultural experiences. An Eagle Scout, Han has received two of the highest honors in Boy Scouts of America: the Arrow of Light and the Eagle Scout Award. As a Schwarzman Scholar, he will prepare for a career in new media and entertainment, which he plans to use as a tool to teach philosophy and spread cultural understanding.
Ciacci is a true internationalist: a triple citizen of the United States, Croatia, and San Marino. He graduated Phi Beta Kappa from CMC with a major in Philosophy, Politics, and Economics (PPE). While at CMC, he led the Model UN Team to two world championships. He has worked for the U.S. Senate, Hudson Institute, and various political campaigns. As a consultant at International Crisis Group for the past year, he has been studying the relationship between climate change and international security policy and briefing national governments and IGOs on climate security risks. He is currently researching the role of international institutions on post-conflict democratization in Kosovo as a Fulbright Scholar. As a Schwarzman Scholar, Ciacci plans to develop the skills necessary to further U.S.-China cooperation on climate change and its security impacts.
Beginning August 2022, Han and Ciacci will live in Beijing for a year of rigorous study of global affairs with a core curriculum emphasizing leadership, China, and global affairs; immersion in Chinese commerce and culture; and personal and professional development opportunities, including internships. Scholars are taught by faculty at Tsinghua and other leading international institutions.
"I am confident that both Andrew and Stone will contribute greatly to their peers in the Schwarzman Scholars program," Davidson said. "They will teach as much as they learn, and the community will be the better for it."

Contact
Office of Strategic Communications & Marketing
400 N. Claremont Blvd.
Claremont, CA 91711
Phone: (909) 621-8099
Email: communications@cmc.edu

Media inquiries: Gilien Silsby
Phone: (213) 500-8673
Email: gsilsby@cmc.edu