CMC's Board of Trustees elects new members

Claremont McKenna College's Board of Trustees elected three new members and added a Life Trustee at its April meeting, bringing expertise in business development, asset management, film production, and philanthropy.
The board named Paul Nathan '80 a Regular Trustee; Tendo Nagenda '97 an Alumnus Trustee; Nicole Heath P'22 an Ex Officio Trustee, and William Podlich '66 a Life Trustee.
The appointments will take effect on July 1, 2021.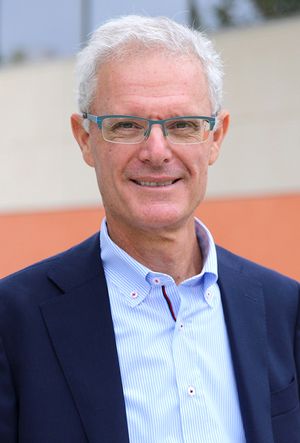 Paul Nathan '80
Paul Nathan '80, founder of Ledex Consulting Corp., was elected as a new regular trustee of Claremont McKenna's Board of Trustees.
"I am honored to serve on the Board of Trustees," said Nathan. "CMC is a true innovator and I am excited to play a role in its future."
Nathan, who lives in San Francisco, serves as a director to numerous international hedge funds. In addition, he has more than 30 years of experience in trading, product development, risk management, asset allocation, and operations.
Nathan began his career at Bank Julius Baer New York, where he traded foreign currencies, precious metals, commodities, and securities. While in New York, he launched the offshore and hedge fund business for Julius Baer in the Cayman Islands, which subsequently became part of GAM and then ultimately sold to JTC, one of the largest publicly listed, global professional service businesses with deep expertise in fund, corporate, and private client services. Nathan is currently a director of the Cayman entity.
Nathan is a board member of the Parkinson's Foundation. At CMC, he serves on the Alumni Board and the Keck Institute Board.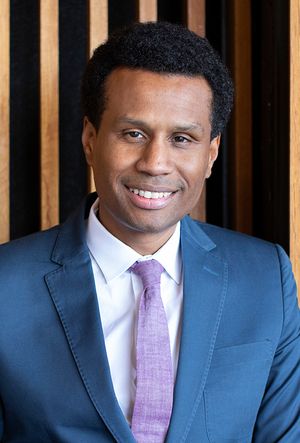 Tendo Nagenda '97
Tendo Nagenda '97, vice president of original studio features at Netflix, has been named an Alumnus Trustee and will serve a three-year term.
"I couldn't be more excited to return to CMC - 24 years later - to do a small part in impacting the College, its students, faculty and administration as the College impacted me all those years ago," said Nagenda.
Nagenda heads production for Netflix's original slate of feature films, including Ron Howard's "Hillbilly Elegy" and Spike Lee's "Da 5 Bloods." Prior to joining Netflix, Nagenda served as an executive vice president of production at Disney, where he was responsible for guiding films, including the live action adaptation of "Dumbo," with director Tim Burton; "Mulan," with director Niki Caro; and "A Wrinkle In Time," directed by Ava DuVernay and starring Oprah Winfrey.
Prior to Disney, Nagenda served as vice president of production for Good Universe, actively developing a diverse array of projects. He joined Good Universe's team after serving as a creative executive at Brad Pitt's Plan B Entertainment.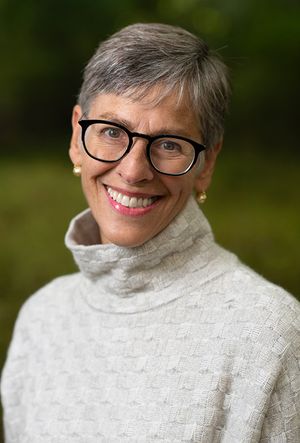 Nicole Heath P'22
Nicole Heath P'22, the incoming president of CMC's Parent Network Board, has been named an Ex Officio Trustee for the upcoming academic year.
A full-time volunteer, Heath is active in a variety of organizations, including the Mgrublian Center for Human Rights at CMC; Connecticut Against Gun Violence; and the Emily Dickinson Museum in Amherst, Mass.
"I'm looking forward to meeting the people who guide this extraordinary institution from which our daughter has so benefited over the past three years," said Heath. "I'll be doing my best to communicate the issues at the forefront of my fellow parents minds to the broader Board as academic and social life return to a more typical college vibe!"
After a short career as a professional actress and ballet dancer, Heath had a career in the publishing industry serving as the advertising director of Esquire Magazine, and vice president at Sanford C. Bernstein & Co. Inc., now Alliance Bernstein.
Mother of Sydney Heath '22, Heath and her husband, Larry, also have a son who attends the U.S. Naval Academy in Annapolis, Md.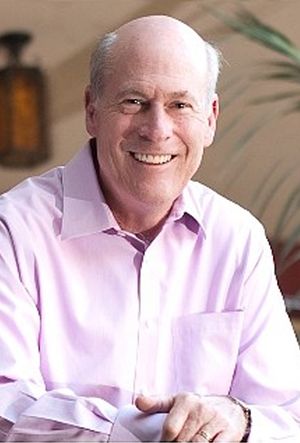 William Podlich '66
William Podlich '66, a CMC Board of Trustees regular member since 1992, has been named a Life Trustee.
Podlich has served in several key Board of Trustees roles over the past two decades, including chair and vice-chair of the Academic Affairs Committee; chair of the Presidential Search Committee; and a longtime member of the Finance Committee. He also served on the BOT's Executive Committee, the Building and Grounds Committee and Research Institutes Committee of the BOT.
"It has been my pleasure to serve in so many different BOT leadership roles over the past 20 years," said Podlich. "I am honored to now fill the role of Life Trustee."
Podlich received the CMC Alumni Association's highest honor, the George C.S. Benson Distinguished Achievement Award, in 1996 and the Orange County Outstanding Philanthropist Award in 2006 as part of National Philanthropy Day festivities.
Podlich is co-founder and retired CEO of Pacific Investment Management Co., a globally recognized fixed-income management firm. Before launching Pacific Investment, he was an executive with Pacific Mutual Life Insurance Co. in Los Angeles and Newport Beach.
—Gilien Silsby
Contact
Office of Public Affairs and Communications
400 N. Claremont Blvd.
Claremont, CA 91711
Phone: (909) 621-8099
Email: publicaffairs@cmc.edu

Media inquiries: Gilien Silsby
Phone: (213) 500-8673
Email: gsilsby@cmc.edu