Tejas Gala '09 M'13 remembers that feeling of absolute certainty: the knowledge that he could walk into any room on campus—any random social situation—and be fully included and welcome, even if it was a room full of strangers.
He calls it CMC's "secret sauce," a collective will to "bring everyone along." And he knows it has profound consequences.
"Literally all the jobs I've ever gotten were through CMC connections," said Gala, an Apple executive.
He points to economics professor Janet Smith, who took him under her wing as a research assistant, then became his thesis adviser and finally passed him on to Alan Delsman '68, who gave Gala his first job as a risk manager at Deutsche Bank in New York.
Mentoring happens at every college, but at CMC, it happens not by administrative directive, but by some unspoken pact. Just as a rising tide lifts all boats, a communal spirit lifts all CMCers—it's almost a healthy competition among alumni, faculty, and staff to see who can be most helpful. The positive-sum game effectively leaves no CMCer behind.
"We're all in this together," Gala said.
Today, as Apple's director of corporate finance and investor relations, Gala manages the tech juggernaut's capital debt and quarterly earnings calls. In his free time, Gala enjoys giving back to CMC students, most notably through the Soll Center for Student Opportunity and the Robert Day School of Economics and Finance.
"I have a rule that if a CMCer reaches out to me, I'll respond and make time for them," he said.
A few years ago, Gala helped build an internship pipeline into Apple's finance division. Previously, he created pipelines for CMC interns at Deutsche Bank and Piper Jaffray, where Gala worked before joining Apple.
There's nothing new about the mentoring culture at CMC.
Ret. Maj. Kevin Smith '80 experienced it 40 years ago, with longtime political science and international relations professor Harold William Rood, his lifelong mentor and friend.
"Dr. Rood inspired me to take a strong interest in the national security establishment," said Smith, a retired Air Force intelligence officer who is now a Joint Fires Element planner with the U.S. Strategic Command in Omaha, Neb.
In 1992, Rood and his young acolyte had an unforgettable reunion. Smith was on his way home from Saudi Arabia, where he'd been deployed during the First Gulf War. Rood was in Europe delivering a conference talk.
Meeting up in Copenhagen, the two men embarked on a road trip across East Germany intent on witnessing the end of the Cold War. In Rood's intense courses at CMC, Smith had closely studied the delicate balance between NATO and Warsaw Pact forces. Here was a once-in-a-lifetime chance to see Soviet forces in retreat.
Over several days, Rood and Smith explored multiple still-active military bases. They struck up conversations with Russian soldiers standing guard. They even had a close encounter with a Soviet tank.
Smith also built a special bond with Bill Arce P'80 GP'22, the architect of the CMS athletic program, its founding director, and longtime Stag head baseball coach.
Shortly after graduating, Smith was invited to the NBA Summer League tryouts. With no place to stay, he called Arce's office for help. The athletic director and his wife, Nancy, personally welcomed the new alumnus in their home. Not only that, they loaned Smith a car so he could drive every day to Cal State Dominguez Hills, where the tryouts continued for two weeks. Smith made the final cut and competed in the 1980 summer season, which led to his being recruited by professional teams in Austria and the Philippines.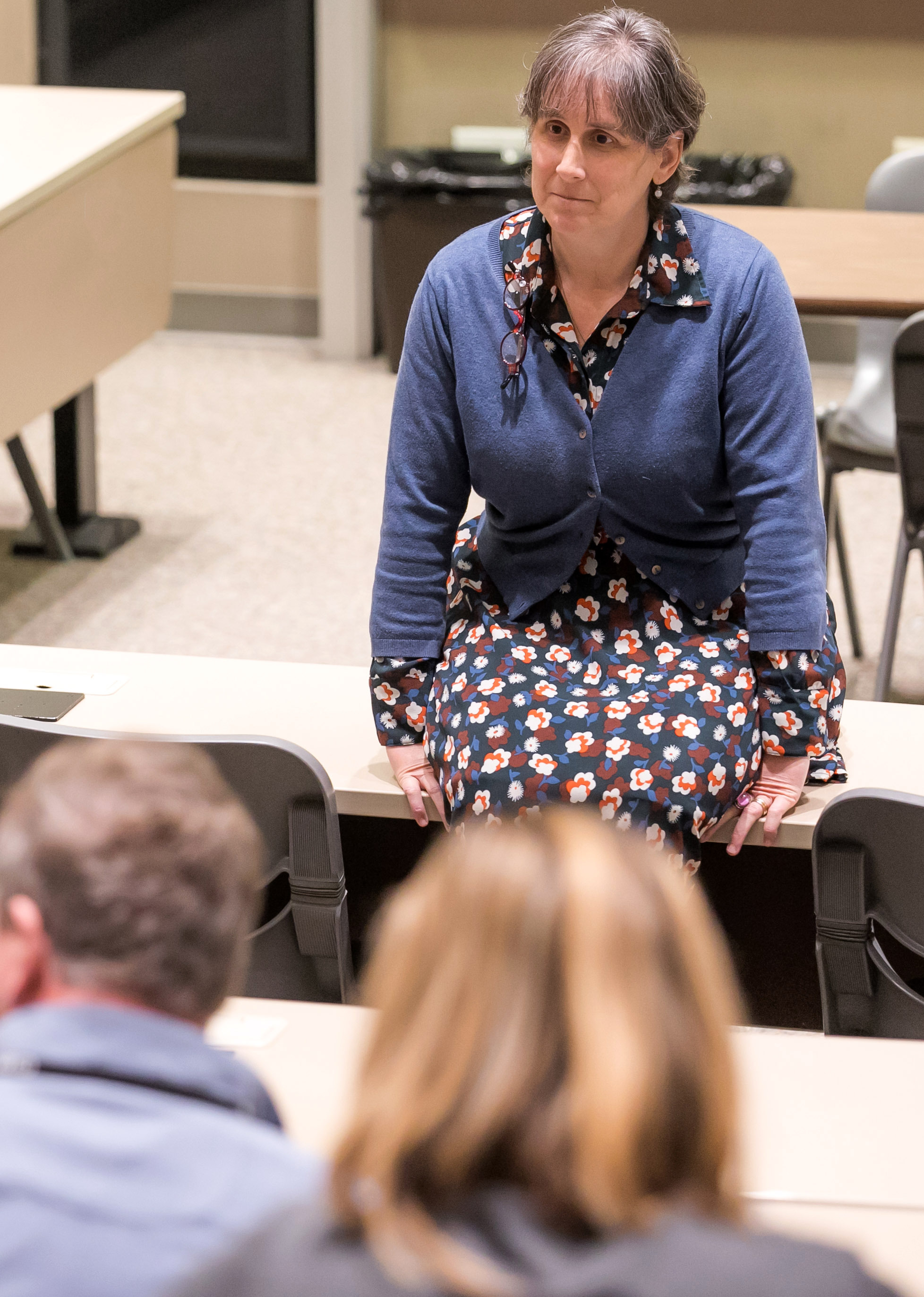 Jennifer Taw is cut from the same cloth as Rood and Arce, who sadly passed away in 2011 and 2016, respectively.
The CMC associate professor of government is famous for her hospitality, including an open invitation to her family Thanksgiving. Most years, a handful of students show up at the feast Taw puts on for 50-plus guests.
Now that her three children are grown, there's always a vacancy at the La Cañada Flintridge home Taw shares with husband, Steven, who works at Capital Group.
"We have students come and stay all the time," she said.
Last March, Taw treated two seniors to an impromptu "spa day."
It was a particularly tough time for them in their final semester.
"I just said, 'Come over. You can ride our new electric bikes. I'll turn on the Jacuzzi. You guys can just relax, and I'll provide lunch,'" Taw said.
Luckily her husband enjoys having house guests, but their adult children "think it's crazy." Two of the Taw offspring attended large research universities, where they never experienced anything remotely like their mother's mentoring style.
Taw is hardly unique among CMC faculty, however. Within her own department, colleague Roderic Camp is famous for inviting students to his house to gorge on fresh-baked brownies. Another government professor, Hilary Appel, regularly hosts an authentic Russian meal in her home.
"Everybody does it," Taw said. "We meet students for lunch. We take them out to dinner. We bring them home and feed them. The school encourages it. They actually give us a lunch stipend so we can meet students in Collins Dining Hall."
One of CMC's longest-serving faculty mentors at 40 years, accounting professor Marc Massoud P'89 calls his students "my sons and daughters."
When Taw joined the CMC faculty in 2007, Massoud spoke at one of the first events she attended. The anecdote he told that day is etched in her memory. It involved a student who didn't own a suit facing a job interview with a major accounting firm. Massoud took that student home to give him one of his son's suits. When none fit, Massoud pulled out his wallet and helped pay for a new one.
Taw chokes up a bit as she retells the tale.
"That was 15 years ago," she said, "but I can still remember what I was thinking—that this is the kind of impact I want to have on students' lives."
This story originally appeared in CMC's special 75th Anniversary issue.
Contact
Office of Public Affairs and Communications
400 N. Claremont Blvd.
Claremont, CA 91711
Phone: (909) 621-8099
Email: publicaffairs@cmc.edu

Media inquiries: Gilien Silsby
Phone: (213) 500-8673
Email: gsilsby@cmc.edu