CMS athletes return to competition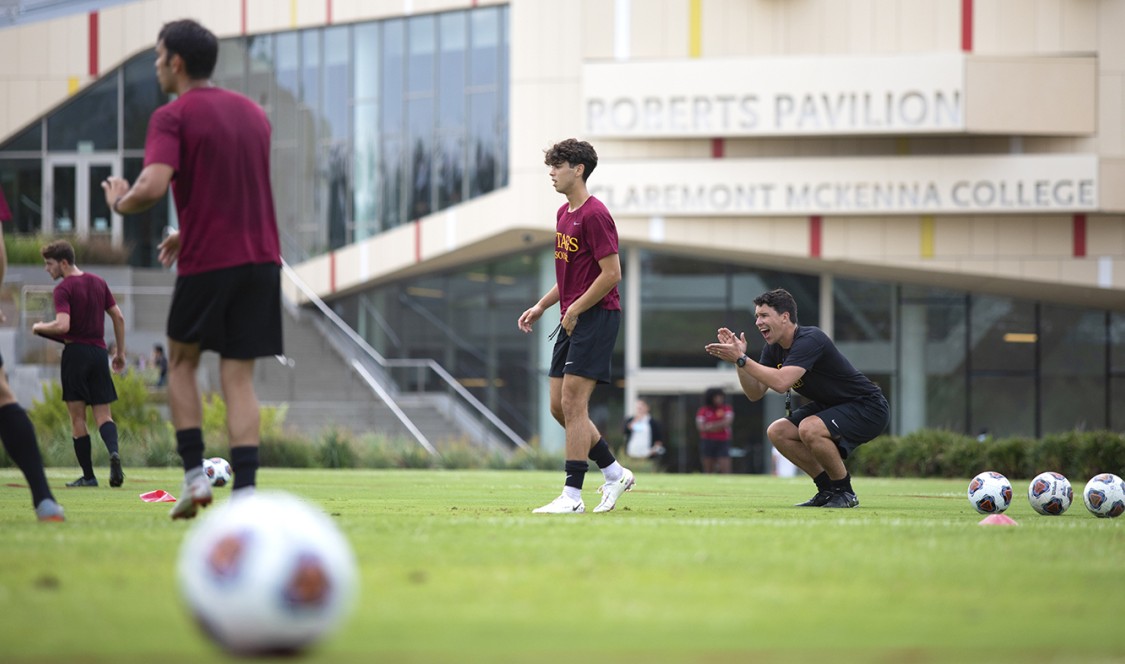 The first place Flora Durgerian '22 needed to visit when she arrived back at CMC? Roberts Pavilion.
A forward for the Athenas basketball team, Durgerian spent the past year and a half at home in England, unable to play on a court or connect with teammates and coaches beyond scattered Zoom workouts. Also, those sessions were a bit "do-it-yourself," she chuckled, using backpacks with books, medicine balls, and anything else available for on-site fitness.
So, to be around teammates while gearing up for the winter season with some intense practices and pickup games is a bit surreal, she said.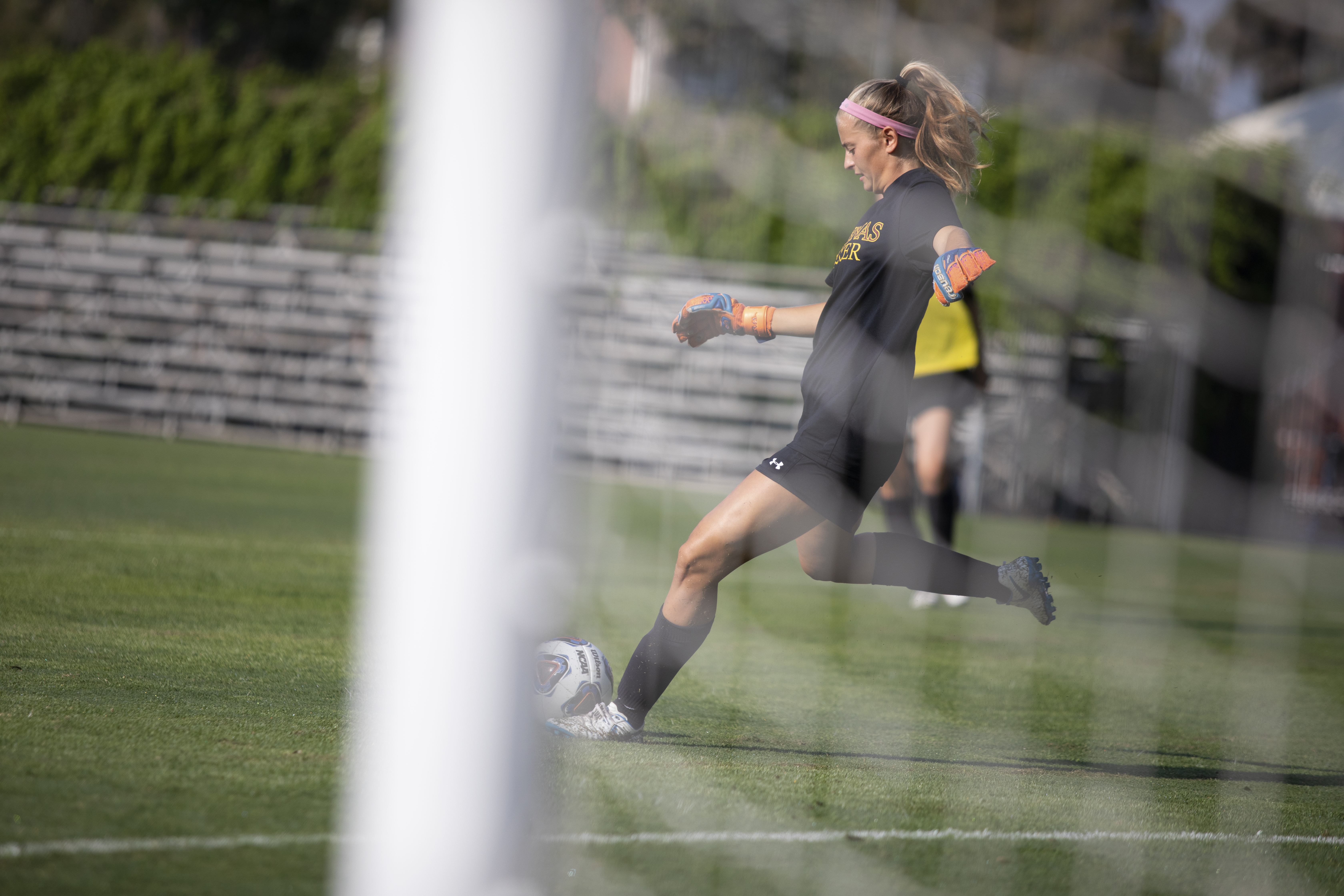 "Well, we're going to have to get back in shape, so that's why I'm spending so much time in Roberts now," Durgerian said with a laugh—before adding that she was going for a swim after her workout.
While Durgerian felt some initial jitters about coming back to campus, she said it was the "good kind of nervous excitement—almost like being a first-year student again." All it took to get back in the flow of campus, she said, was to bump into some familiar faces and greet a few new ones.
"I'm looking forward to a lot of those moments, the reminders of the connections that I have here—some I may have even forgotten about," Durgerian said. "Being back, I realize now how comfortable I feel at CMC. It's going to be a big year."
Erica Perkins Jasper, director of athletics, physical education and recreation, said the long-awaited return of CMS scholar-athletes to campus has brought so much energy and joy to facilities and fields across campus. In total, the CMS program boasts just over 400 students from CMC, and everyone on her staff has been eagerly anticipating—and hard at work—to get back to a regular routine of games.
The CMS fall season officially kicks off with a doubleheader for men's and women's soccer on Sept. 1 at 4 p.m. and 7 p.m. As part of Welcome Back CMS, fall athletes and coaches will be recognized at halftime of the Athenas game.
"The prepping and planning process for a successful return to athletics has been arduous; however, I am so incredibly proud of the work of our coaches and staff to keep our teams connected and to have our campus and facilities ready to go," Perkins Jasper said. "We felt the energy immediately when our scholar-athletes started to return—and we cannot wait to have them competing this semester."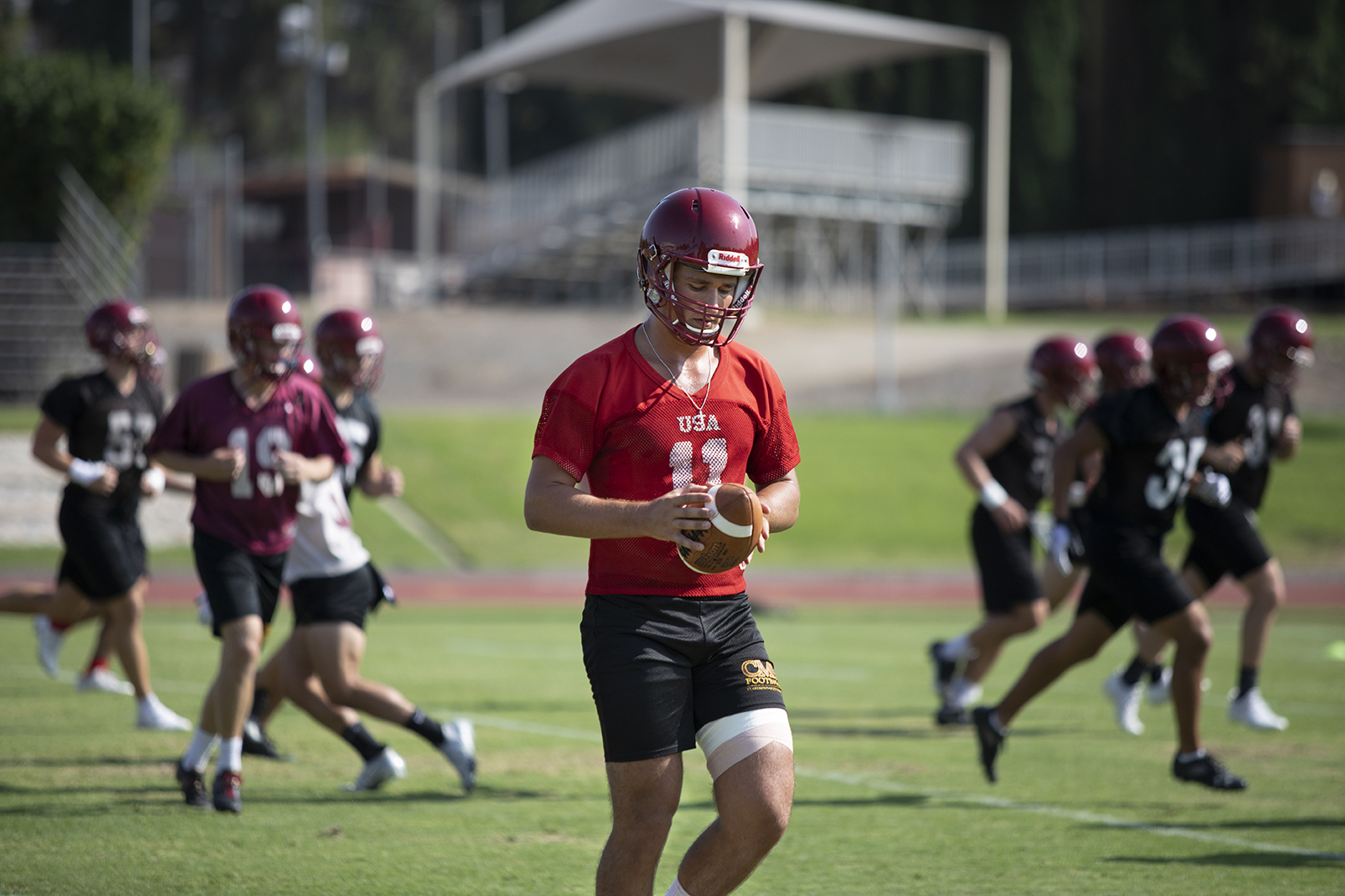 Hank Harvego '23 told his dad recently that after months of feeling too much like an adult with online school, internships, and a lack of socialization with friends, "he felt like a kid" upon returning to the football field.
"To be around teammates and coaches, to be in a dorm, to be back here playing football—that was one of the biggest reasons why I came to CMC, to have these experiences," said Harvego, a quarterback from Sacramento.
As nice as it is to be back at practice, nothing will compare to the feeling of the team's first regular season game on Sept. 4, he said. That it just happens to be against historic Sixth Street rival Pomona-Pitzer …
"That's the way it's supposed to be," Harvego said, smiling. "We're putting a lot into this now that we're back, so to come out under the lights that first time, I know we're going to be feeling it."
Contact
Office of Public Affairs and Communications
400 N. Claremont Blvd.
Claremont, CA 91711
Phone: (909) 621-8099
Email: publicaffairs@cmc.edu

Media inquiries: Gilien Silsby
Phone: (213) 500-8673
Email: gsilsby@cmc.edu