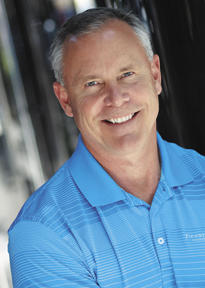 CMC alumnus and President and CEO of ClubCorp, Eric Affeldt '79, announced that ClubCorp raised more than $2.5 million in 2014 through its Charity Classic events, breaking its previous all-time fundraising record set in 2013.
The ClubCorp Charity Classic events are open-to-the-public at more than 125 golf, country, business, sports and alumni clubs from around the country. Last year, nearly 14,000 people participated in golf and tennis tournaments, concerts, galas, auctions, 5K runs and unique dining experiences.
As ClubCorp's major philanthropic effort since 2007, Charity Classic has raised more than $14.5 million for local and national charities including:
Augie's Quest: Named after Life Fitness, Inc. founder and CMC alumnus Augustine (Augie) Nieto '80 P'08, who was diagnosed with amyotrophic lateral sclerosis (ALS, or Lou Gehrig's disease) in March 2005, Augie's Quest is an aggressive fundraising effort focused on finding treatments and a cure for ALS.
ClubCorp Employee Partners Care Foundation (E.P.C.F.): A 501(c)(3) organization established to help Employee Partners of ClubCorp's family of clubs in need of financial assistance in times of crisis.
More than 100 national and local organizations such as Habitat for Humanity, Make-A-Wish Foundation, Boys & Girls Club, Wounded Warrior Project, Susan G. Komen Race for the Cure and many more.
The ninth annual ClubCorp Charity Classic event is scheduled for September 26, 2015, with additional events held throughout the country between February through November. For more information on the ClubCorp Charity Classic, visit
www.clubcorpcharityclassic.com
.