Appreciation: Eugene Wolver '51, long serving Trustee and past CMCAA president, dies at 86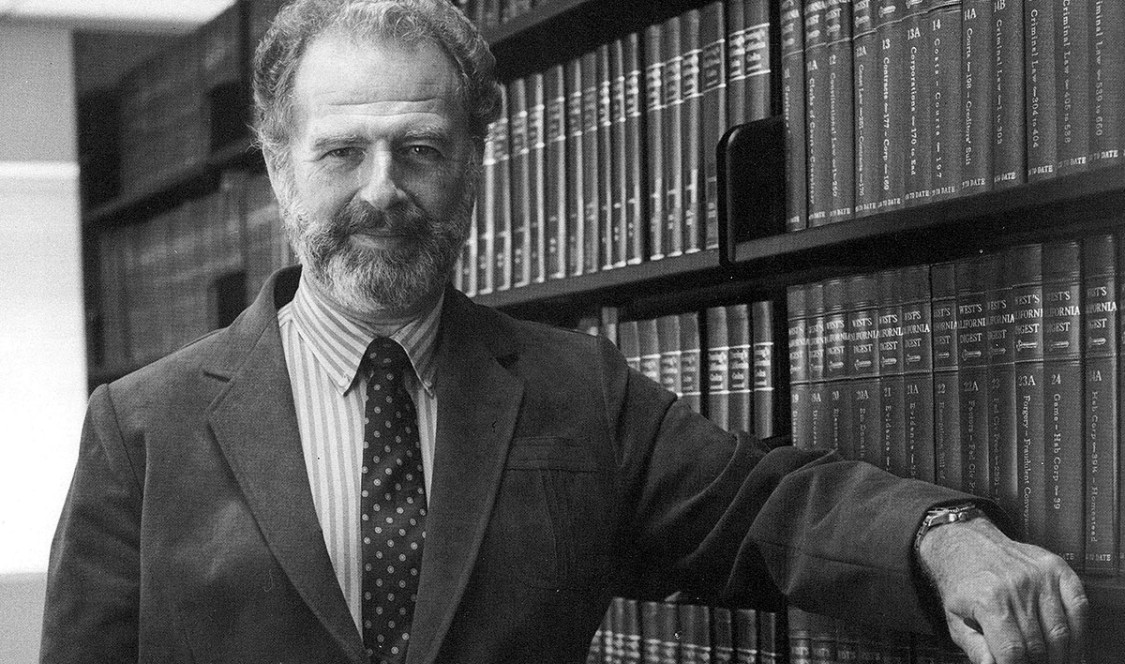 Eugene L. Wolver, Jr. '51, one of the longest serving members of CMC's Board of Trustees and past president of the Claremont McKenna College Alumni Association, has died. He was 86.
Wolver died May 11 at Ronald Reagan UCLA Medical Center while undergoing pre-surgery tests.
Wolver was elected to the Board of Trustees in 1959. During his five decades on the Board, he served as chair or vice chair of more committees than any Trustee, including time with the Academic Affairs, Alumni Affairs, Budget, Building and Grounds, Executive, Research Institutes, and Student Relations committees. He served as president of the CMCAA from 1959 to 1960, and was the founder and first chairman of the CMCAA's Past President's Council.
"Gene Wolver embodied CMC's mission through his long and selfless service to the College," said David Mgrublian '82 P'11, Board of Trustees Chair. "He will be sorely missed as a dear friend, trusted advisor, and wise mentor to countless CMC leaders."
A recipient of the Jack L. Stark Distinguished Service Award and the Robert A. Day Board of Trustees Service Award, Wolver was instrumental in the College's shift to coeducation.
As vice chair of the board and legal counsel, Wolver was one of three trustees on the ad hoc committee studying coeducation who supported admitting women; four were undecided and four opposed. Wolver worked at persuading his fellow board members, including arranging a meeting with Dorothy Wright Nelson, dean of USC Law School and Wolver's law school classmate. During the meeting—held at the California Club, which did not admit women members at the time—Nelson explained that the most important policy decisions required the perspectives of men and women. It was important, Nelson said, that men and women be educated together to become more effective leaders.
The trustees approved coeducation by a one-vote margin, and women were admitted in 1976.
Wolver's numerous contributions to the College include supporting the John E. Allen '73 Black Alumni Merit Award Fund and the Community Service Internship Fund, as well as establishing endowed scholarship funds honoring the memories of professors Golo Mann and John Dunbar, and his grandfather, Martin L. Wolver.
The CMCAA's Lifetime Service Award is also named in his honor. Two of Wolver's favorite sayings, recalled vice president and ambassador-at-large John Faranda '79, were that CMCAA stood for "Create More Conscious Alumni Awareness" and that his "blood runs CMC maroon."
At the 50th anniversary of the CMCAA's founding, Wolver spoke about the special bond alumni have with the College—and why it drove him to be so involved. "You'll find that among alumni, there is a passion for the institution that rivals or exceeds anything I know—a real sense of dedication," he said. "The alumni organization, as an incorporated body, was to serve alumni, serve the College, and serve the cause of education thereby. We wanted to have ways and means of getting to know each other and continuing our relationships with the institution."
A Los Angeles native, Wolver earned his bachelor's degree in international relations from CMC and a Juris Doctor from UCLA. He was chief executive officer and president of the Wolver and Wolver law firm—started by his father, Eugene, Sr.—in Woodland Hills. He loved cars and spent several summers at a seaside cottage in Sweden with his wife, Anita. The couple lived in Hidden Hills.
Wolver, who mainly practiced business law, spoke highly of his CMC liberal arts education and said classes in literature, philosophy, history, and the humanities "stood the test of time" for him. He often encouraged students to concentrate on a broad, general education and, of course, "get to know the Alumni Association and be involved."
"CMC had a significant effect on my life, and I believe each of us who has benefited has the obligation to give in return," Wolver said in a 1987 alumni magazine profile. "The great love of my life, after my family and my profession, is CMC."
Funeral information is forthcoming.
—Thomas Rozwadowski
Contact
Office of Strategic Communications & Marketing
400 N. Claremont Blvd.
Claremont, CA 91711
Phone: (909) 621-8099
Email: communications@cmc.edu

Media inquiries: Gilien Silsby
Phone: (213) 500-8673
Email: gsilsby@cmc.edu