Extraordinary glass sculpture by artist Pae White coming to CMC

A curved artwork made of thousands of bricks of Venetian glass designed by acclaimed artist Pae White will be installed on the campus of Claremont McKenna College in late 2023. The massive sculpture, measuring 268 feet long, will have two archways where people can pass through, making it a piece of public art that the public can experience as well as view.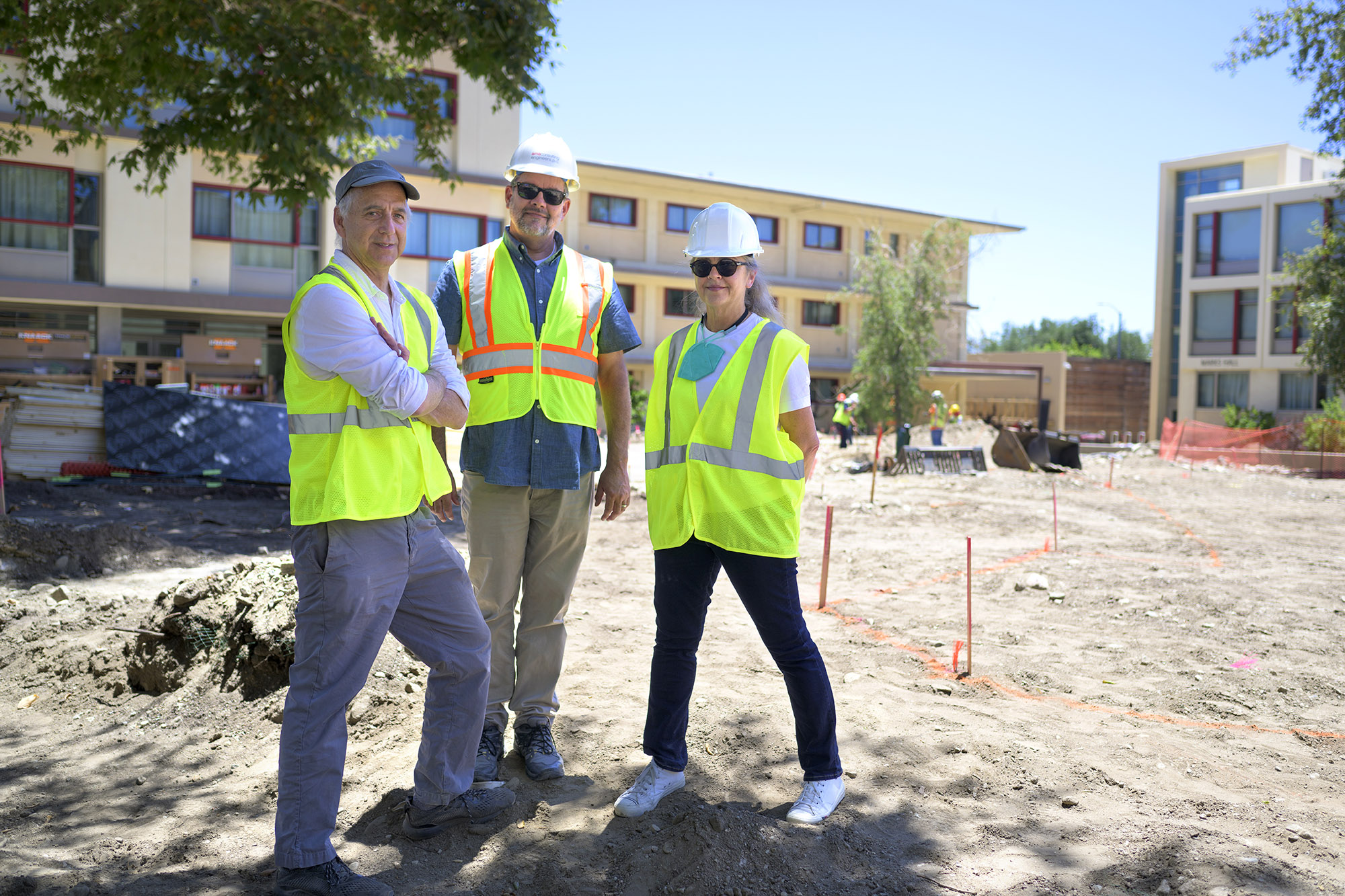 "It's a really sensational piece," says Kimberly Shiring, CMC's Director of Public Art. "In Qwalala, Pae continues her practice of blurring the boundaries of applied and fine arts by using a familiar object—in this case, glass—in an unexpected way to draw the viewer into the space to take a closer look, and even put them off balance."
The wall is named, "Qwalala," a term the Pomo tribe uses to refer to the meandering path of the Gualala River on the northern coast of California. The sculpture, which will change visually throughout the day depending on the play of light and shadows on the colored and clear bricks, will be located in the mid-Quad area south of Collins Dining Hall. Pae White, who visited the campus and chose the site, has been active in the planning for the upcoming installation.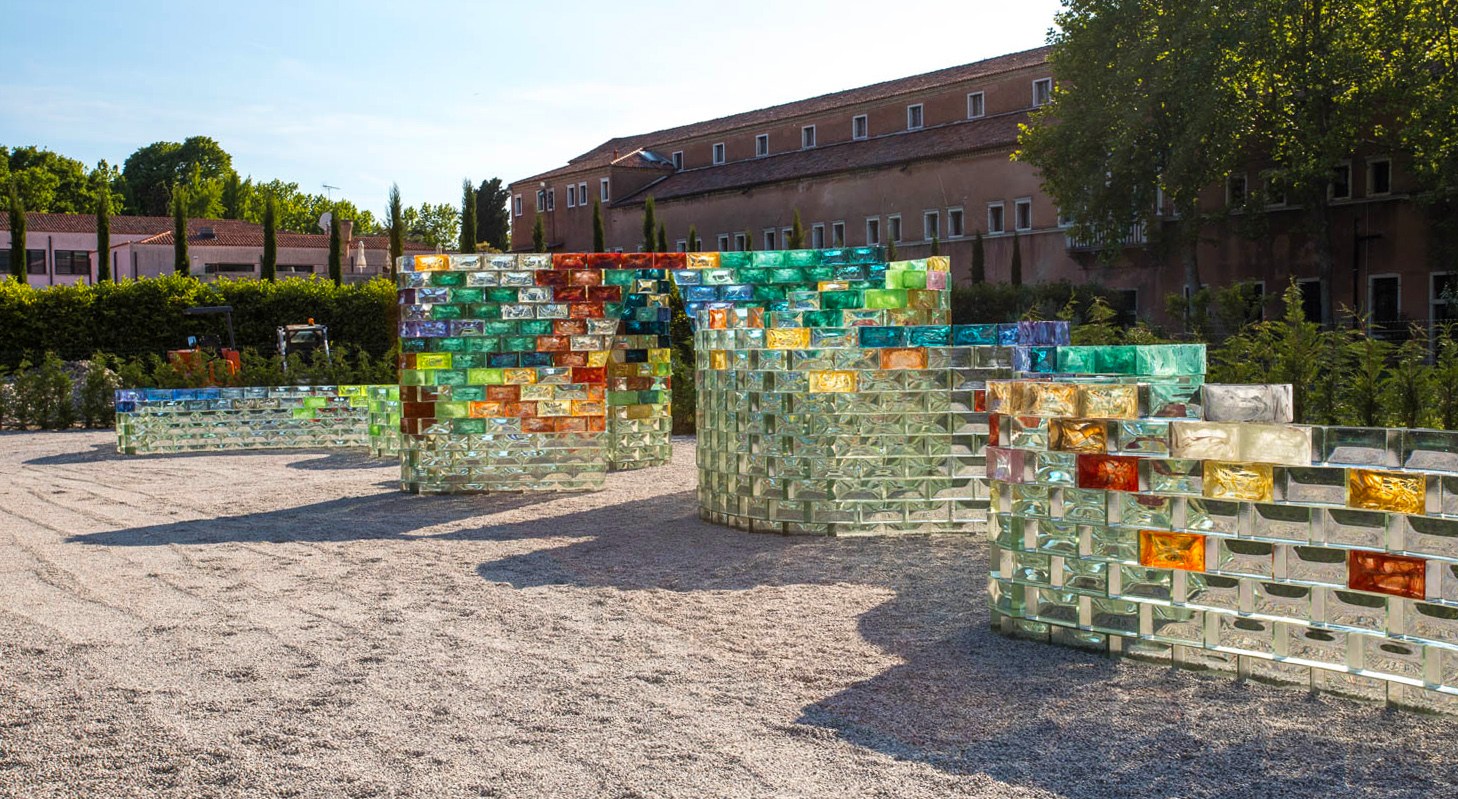 "Qwalala" was displayed from 2017-18 on the Island of San Giorgio Maggiore in Venice, Italy as a satellite exhibition during the Venice Biennale. Its solid glass bricks, each weighing about 40 pounds, were made by Poesia Glass Studio outside Venice.
The White sculpture joins an impressive number of public art pieces installed on the CMC campus in recent years by contemporary artists: whimsical red "Modified Social Benches" by the Danish artist Jeppe Hein just installed outside Adams Hall, four polished and rusted steel and scrap metal sculptures by Berkeley native Carol Bove ("Four Loops," "The Enigma of Pleasure," "Cretaceous" and "Lingam") in the walkways and green space in front of Collins Dining Hall, a sculpture of streetlights and benches by the late conceptual artist Chris Burden in front of Roberts Pavilion, the 40-foot white painted stainless steel totem by the late polymath Ellsworth Kelly that stands between Appleby and Phillips halls, and a painted and neon tube abstract mural by Los Angeles based painter Mary Weatherford in the Marian Miner Cook Athenaeum.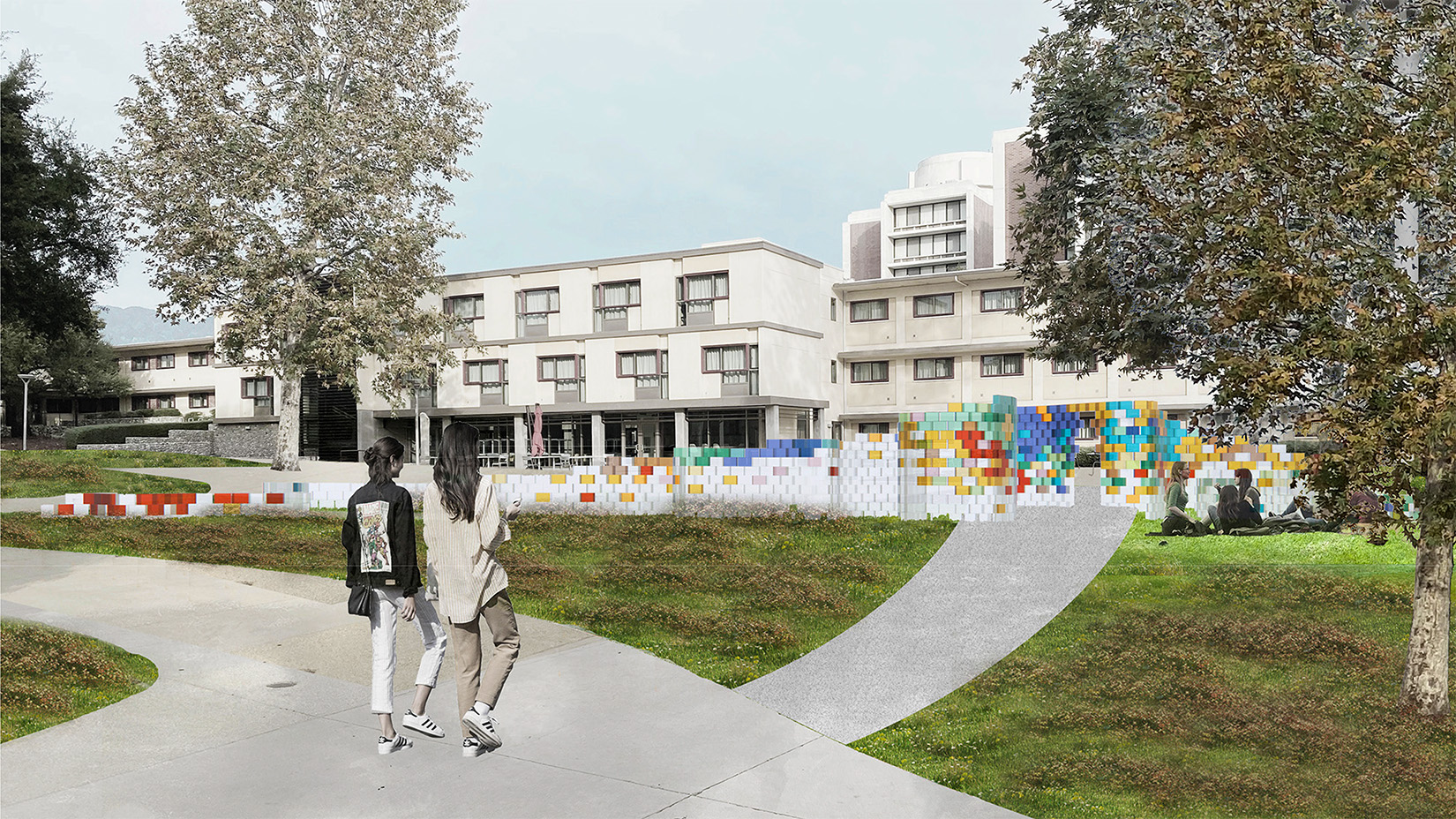 White said the piece will have the same configuration as it did in Venice, but serendipitously, she notes, the CMC site has two natural pathways that line up with the two arched Mayan doorways midway through the piece. "The pathways were already there and the piece falls strategically so students can interact with it," she says.
White is especially pleased that "Qwalala" will be surrounded by CMC residence halls. "I really like having viewers from many different locations—from on the ground, from a dorm window, from higher up, from a plane," she says. "It's a really ideal situation for an artwork."
Lights will be added to the sculpture, making it viewable at night, which it wasn't in its Italian setting. "I can't wait to see it at night, lit. It's going to be fantastic," says White. Campuses are active at night, she notes, which makes its CMC setting even more desirable. And generally, White believes that colleges offer important settings for public art. "It's great to have it on a campus because on campus, there are minds that are really open," she says. "It's the most open your mind is going to be in many ways. Lots of things are being considered at this time in your life."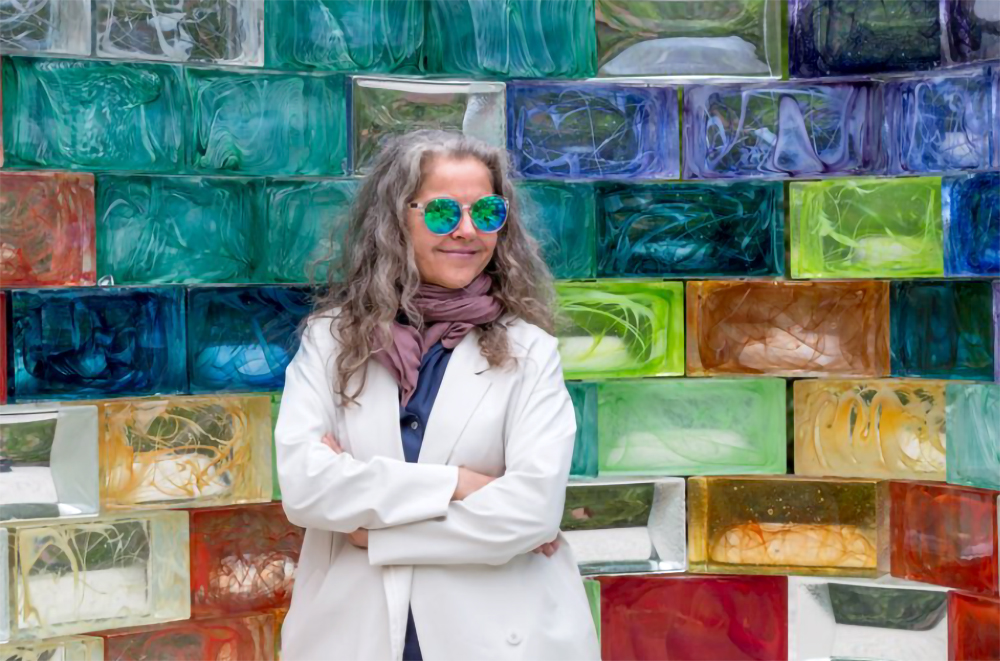 White, who lives in Los Angeles, is notable for her ties to Claremont and Southern California. Born in Pasadena, she received her BA from Scripps College and received an MFA from Art Center College of Design. She also studied at Skowhegan School of Painting and Sculpture in Skowhegan, Maine.
She has exhibited widely locally as well as internationally, in media as diverse as tapestry and animation, in addition to sculpture. In Los Angeles, she has had projects and public commissions at the Beverly Center, the Hollenbeck Police Station, and Tom Bradley International Terminal at LAX. Her work also can be seen in the Oslo Opera House in Norway, and the San Jose Museum of Art, among many other international locations.
The newest addition to CMC's collection of public art pieces was supported by a handful of Trustees including some from the College's Public Art Committee who became familiar with White's work, and promoted the idea of a campus installation.
Samples of the beautiful, colorful blocks will be on display at Story House for the community to view.

Contact
Office of Strategic Communications & Marketing
400 N. Claremont Blvd.
Claremont, CA 91711
Phone: (909) 621-8099
Email: communications@cmc.edu

Media inquiries: Gilien Silsby
Phone: (213) 500-8673
Email: gsilsby@cmc.edu