Lawrence Beall '16 fell in love with origami as a wide-eyed 5-year-old folding his first paper crane. These days, his relationship with the centuries-old art form is a lot more complicated.
The 22-year-old has just published "Neo Origami: An Ancient Art Reborn," a 129-page manifesto for transforming a creative practice nearly as old as paper itself.
The rules that define origami, Beall says, also hold it back. It is Beall's dream to break those rules and unleash what he sees as origami's true potential.
Henri Cole, Professor of Literature at CMC and author of nine collections of poetry, including Middle Earth, which was a finalist for the Pulitzer Prize, will be inducted into the American Academy of Arts and Letters during its annual ceremony in May.
One of the many benefits for students attending Claremont McKenna College is having the ability to take classes at the other Claremont Colleges. For Sheena Hui '20, a 3/2 management and engineering major at CMC, and music and piano performance major at Scripps College, taking classes at the two colleges has been emotionally and intellectually fulfilling.
A 40-foot, white-painted stainless steel totem by famed artist Ellsworth Kelly will be installed on February 15 within the small grove of trees that stands between Appleby and Phillips Halls and Collins Dining Hall — the former site of the historic Story House. This sculpture, along with another artwork by Chris Burden that was installed in May next to Roberts Pavilion, was made possible through a gift by the George Roberts Family '66 P'93. Mr.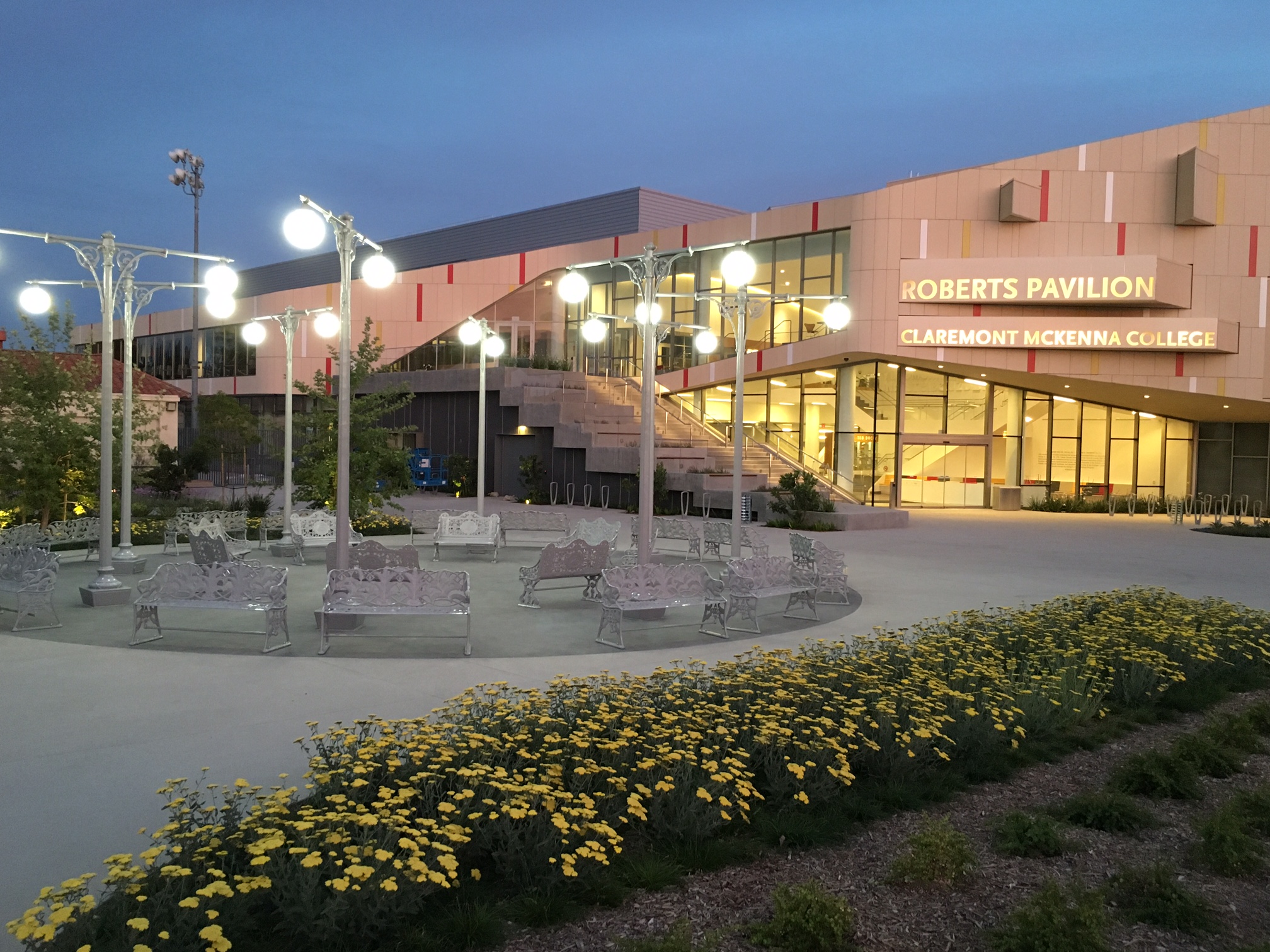 It will be art for art's sake this Alumni Weekend when the third annual Student Art Showcase kicks off on Friday with a series of performances and student art pieces.
Hosted and funded by the CMC Art Council, the Showcase's goal is to promote student artwork (both visual and performance) on campus with an eye toward installing various visual art pieces in dorms, administrative buildings, the Athenaeum, and elsewhere on campus. The Showcase provides an opportunity for students to display their photos, paintings, prints, and other artworks for the CMC community to appreciate.
Pages