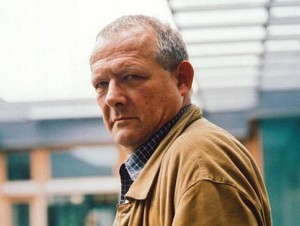 Adam Michnik, renowned dissident scholar and editor of Gazeta Wyborcza, a daily newspaper often referred to as "The New York Times of Eastern Europe," will be giving two talks at the Athenaeum on October 28: "Dissidents, Then and Now," a lunch and conversation with Professor Jonathan Bolton of Harvard University, and "The Trouble with Democracy after Communism," a dinner and lecture.
Michnik is among Poland's most prominent public figures, with a distinctive voice dedicated to dialogue, tolerance, and freedom. He was a leading figure in the 1968 student movement in Warsaw and a prominent solidarity activist in the 1980s.
His talks will touch on the current volatile situation in Ukraine, and give the community a chance to hear from one of the world's leading historians and intellectuals on Eastern European politics.
"Michnik is a champion and hero of contemporary democracy and one of its most insightful critics," said Professor Robert Faggen, Director of the Gould Center for Humanistic Studies and the Bart Evans and Andrea Neves Professor of Literature. "A widely influential public intellectual, Michnik has brought his vast experience and knowledge as a dissident, an advocate, an historian, and an entrepreneur to bear on many of the most pressing problems of modern politics."
Repeatedly detained by the Polish communist regime for his dissident activities, Michnik spent a total of six years in prison between 1965 and 1986. In 1989, he participated in the Round Table Talks, which resulted in Poland's nonviolent transition to democracy, and served as a deputy in Poland's first non-communist parliament (1989-1991).
After the Round Table Talks, Michnik organized journalists to create Poland's first independent newspaper, Gazeta Wyborcza, which was intended to be a temporary "Election Newspaper." Under his leadership as editor-in-chief, Gazeta Wyborcza has become one of the most widely read and influential daily newspapers in Poland.
Michnik is the author of several books and countless essays, analyses, and interviews (his selected works comprise 10 volumes). His articles have been translated into many languages; he has published five books in English, Letters from Prison (1987), The Church and the Left (1993), Letters from Freedom (1998), In Search of Lost Meaning (2011), and The Trouble with History (2013).
Michnik is the recipient of many prizes, honors, and honorary doctorates, including the Robert F. Kennedy Human Rights Award, The Erasmus Prize, The Francisco Cerecedo Journalist Prize, The Goethe Medal, The Grand Prince Giedymin Order, Chevalier de la Legion d'Honneur, and the Order of the White Eagle –the highest distinction attainable in Poland.
This is Adam Michnik's fourth visit to Claremont McKenna College. He has previously spoken at a number of public events, met with classes as a Podlich Distinguished Fellow, and worked as a scholar in residence.
Michnik regularly travels throughout the world, giving lectures on democracy, totalitarianism, and the paradoxes and dilemmas of contemporary politics.