For John Snider '77, CMC opened up unimagined possibilities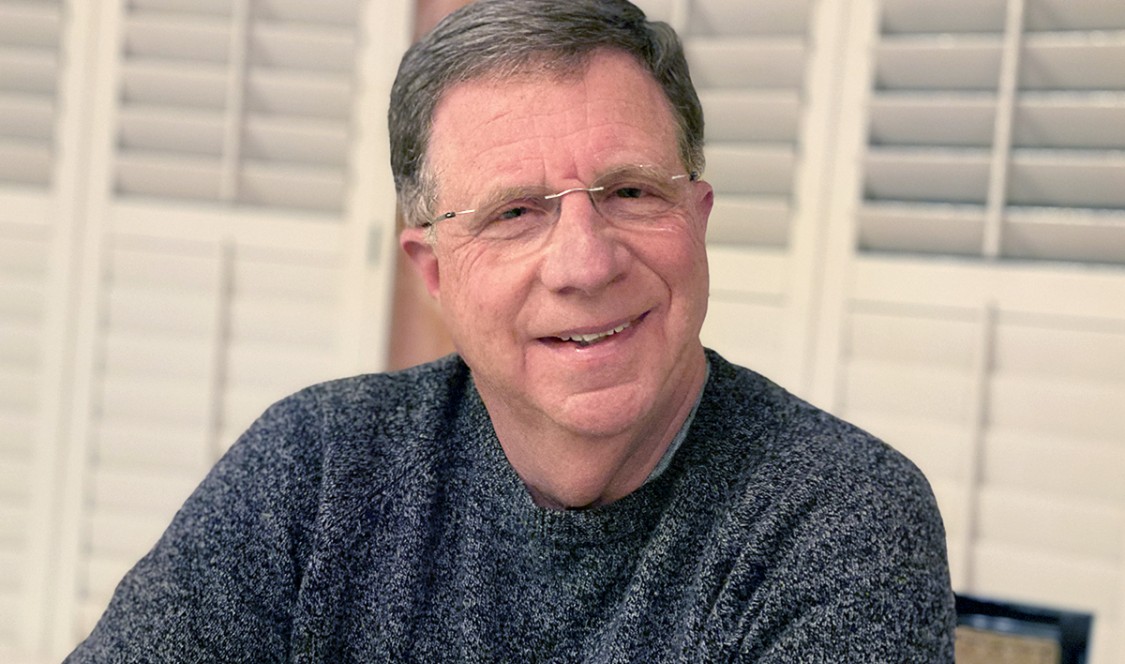 Looking at him now, you would think John Snider '77 was born to handle large sums of money. After all, the focused equities fund he oversaw for the TWC Group ballooned from $700 million to nearly $9 billion on his watch. Before his 2018 retirement, Snider was a senior portfolio manager for nearly 20 years with the investment firm founded by CMC board chair emeritus Robert A. Day '65 P'12.
But nothing in Snider's childhood prepared him for any of that.
"My parents never really had any money," says the seasoned investment professional. "We were never comfortable. It was a struggle every day."
Snider credits his college experience with opening up unimagined possibilities.
"CMC changed my life," he says. "It really did."
The longtime Arcadia resident recently took an opportunity to reminisce about CMC as it was during his college days in the mid-1970s.
"They used to call it the Harvard of the West Coast," Snider recalls. He describes a world he'd never seen before, filled with promising young men, many from East Coast prep schools.
Snider had grown up in a gritty neighborhood of North Long Beach, the first in his family to attend college. His most vivid childhood memory is of his father circling want ads at the breakfast table. A draftsman by trade, Snider's dad often worked odd jobs selling auto parts or washing bottles during cyclical lulls in the construction industry. His stay-at-home mom, a Holocaust survivor from Austria, had worked as a bank teller before starting a family.
Snider was studious with a talent for numbers. In a failing high school plagued by drugs and gang violence, he was one of only two students admitted to a four-year college from his graduating class. He'd originally planned to attend Cal State Fullerton. His parents couldn't afford braces for his teeth let alone private tuition. But a high school chemistry teacher encouraged Snider to try for Claremont Men's College, and with good grades and a strong SAT score, he was admitted on an ROTC scholarship.
"I felt blessed," he recalls. "Every time I came to campus, I felt privileged. I couldn't believe they would let me study here."
Though he came from a working-class family, Snider says he always felt welcome at CMC. He formed tight friendships with freshman roommate Bob Smith '77 and classmates James "Jip" Inglis '77 and Tom Leppert '77. (The latter would go on to be student body president and, in 2007, mayor of Dallas.)
"We were pretty much inseparable," Snider says, of the foursome. "For the first time probably in my life, I didn't feel lonely. I felt like I belonged someplace. I was part of something very meaningful."
Snider quit ROTC after a year, however, leaving CMC was unthinkable. So each summer, he worked 18-hour days, two or three jobs at a time, squirreling away enough to cover tuition and living expenses through the school year.
"I loved Claremont, and I worked my butt off to be there. It was the best four years and the worst four years of my life," he says.
Academic expectations were steep and assignments frequently kept Snider in the library till midnight. He'd entered as a physical chemistry major, looking to become a meteorologist, but then switched to quantitative economics, which came more naturally to the self-described "numbers guy." Soon he was tutoring friends in statistics. He found time to play intramural baseball and got active in student government, representing Beckett Hall for two years in the senate. His last year at CMC, Snider recalls, was the beginning of co-education. He was all for it, having enjoyed mixed classes in other Claremont colleges.
The CMC education he received brought a lifetime of contentment and professional success. After graduating, Snider became an analyst at Atlantic Richfield. He stayed with the oil company for nearly 20 years, working his way up through the Alaskan transportation division, to international oil and gas, corporate finance and investor relations. He became a world traveler as business meetings and conferences took him to Anchorage, London, Jakarta and Dubai. Along the way, he earned an executive MBA at USC. He met his wife, Mary, at Arco. She was a CPA working in the tax department. They were married in 1990, and raised a daughter, Sara.
In 1998, Snider left Arco for a senior vice presidency at Provident Investment Council, and soon after switched to TWC, where he spent the next 20 years co-managing the nation's top large cap core fund. He personally serviced such major clients as Volkswagen, General Motors, three Japanese banks, and the monetary authorities in Saudi Arabia, Abu Dhabi, and Surrey, England.
Looking back over the years, Snider still feels blessed to have attended CMC.
"I don't know if I would have gotten any of my jobs without the Claremont connection," he says. "I was always in awe of the school. It was such a high-prestige, high-quality organization. Even as I got older, every time I'd get on the campus I couldn't believe it. Nobody was more proud to be going to Claremont than I was."
—Diane Krieger
Contact
Office of Public Affairs and Communications
400 N. Claremont Blvd.
Claremont, CA 91711
Phone: (909) 621-8099
Email: publicaffairs@cmc.edu

Media inquiries: Gilien Silsby
Phone: (213) 500-8673
Email: gsilsby@cmc.edu