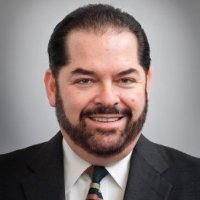 Joel Susel '79
The Cable TV Pioneers, a distinct honor awarded to a select few in the cable television industry inducted 18 new members at its April banquet in Los Angeles, among them-- Joel Susel '79, the Senior Vice President of the Broadband Marketing Division at Eagle:XM.
Susel joined Eagle:XM in 1991 as vice president of marketing. His leadership helped Eagle:XM grow into one of the national leaders in the cable industry, specializing in customer level marketing databases, integrated direct marketing and strategic/analytical services.
Prior to joining Eagle:XM, Susel spent five years with United Artists Cable where he was responsible for national direct marketing, advertising and consumer research from 1985 to 1990. Prior United Artists Cable, he spent three years with Pepsi USA where he helped develop information-based marketing strategies that utilized scanner-tracking information. Susel spent two years in general management consulting with Booz-Allen & Hamilton, Inc. He holds a Masters of Business Administration from the Harvard Business School and Bachelor of Arts in Economics from Claremont McKenna College. .
The award, given the night before The Cable Show convention in Los Angeles, is administered by The Cable Center, the nonprofit educational arm of the cable industry, dedicated to preserving and celebrating cable's enduring contributions to society, building bridges between cable and higher education, bringing together industry participants to share ways we can better serve our customers.
"This year we had great applicants and had to make tough decisions. The one thing that becomes more evident each year is the extensive pool of candidates who have and continue to make significant contributions to our industry and their communities," Cable TV Pioneer Chair, Susan Bitter Smith, said in a release.