Keck Science among top nationally in federal research grants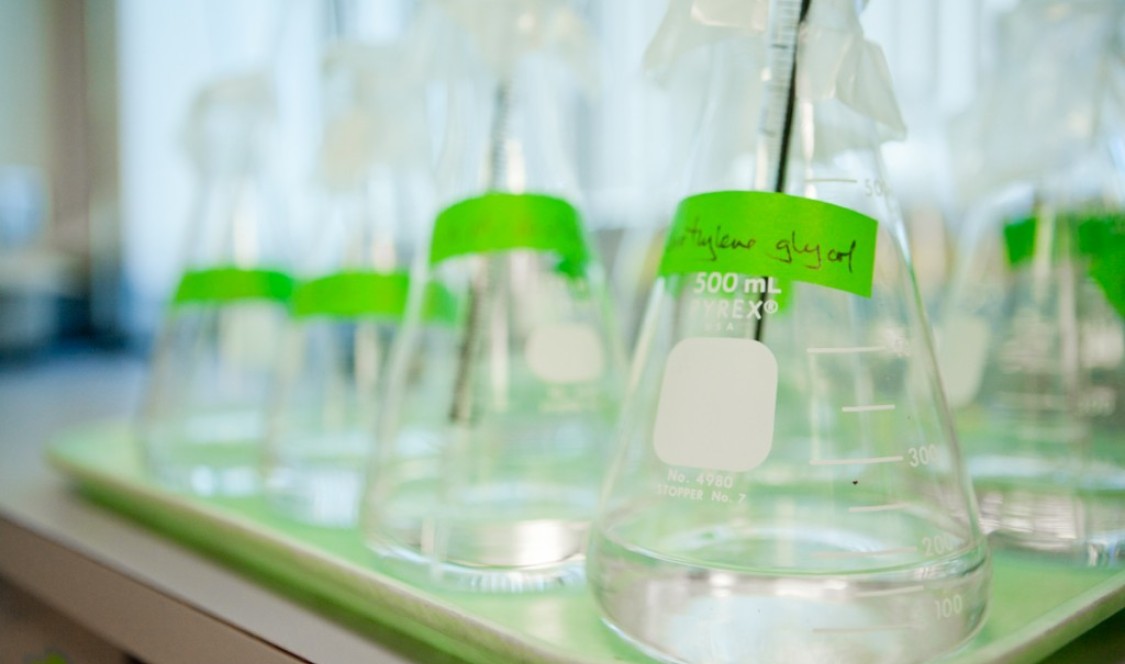 The National Science Foundation (NSF) has awarded the W.M. Keck Science Department a number of competitive research grants, putting the department among the top in the nation in federal funding, speaking to the excellence of the faculty, students and research.
According to Dr. Bidushi Bhattacharya, Director of Sponsored Research and Science Liaison at the W.M. Keck Science Department, federal research faculty grants from the department are enjoying a 50 percent success rate and are well above the national average, which hovers between 10-15 percent.
In spite of the uncertain financial climate in recent years, particularly in research science funding, five new research grants, worth a total of $2.7 million, have recently been awarded to Keck faculty by the National Science Foundation (NSF) this academic year. The new grants, along with 11 other awards dating back to 2010, make a total of 17 active federal research grants, totaling $4.3 million, for Keck Science faculty.
"The grant awards speak to the strong bond of science teachers aided by competent student undergraduate assistants," Bhattacharya said. "It's a great system and really a win-win for both students and teachers. The students are working at a masters or doctoral level on the research and all are required to write a thesis on their particular project."
Keck Science faculty who were granted the latest NSF research awards are: Jennifer Armstrong, Sarah Gilman, Emily Wiley, Branwen Williams (two awards) and Patrick Ferree.
Bhattacharya said that in this latest round of awards, Keck faculty won both of its proposal submissions to the NSF's Major Research Instrumentation (MRI) program, a tremendous accomplishment.
"Each institution is only allowed to submit two proposals for the MRI and we won both," she said. "We are literally two-for-two."
In addition, two Keck Science assistant biology professors, Gilman and Ferree, were awarded prestigious NSF Career Award grants for research in the amounts of $688,040 and $830,673, respectively. The payouts for both awards will span a five-year period.
"The Career Award is one of the highest NSF Awards that you can get," Ferree said. "To go from virtually no funding, to this; it's mindboggling. It's a big honor and not many people get these grants. Funding is so low nowadays that to get anything from the government is a feat."
Gilman said she was overwhelmed when she received word of her grant.
"I was speechless," she said. "I think less than 20 percent of people that apply get them and I wasn't expecting to get it the first time I tried."
With an annual budget of $7.2 billion, the NSF is the funding source for approximately 24 percent of all federally supported basic research conducted by America's colleges and universities.
Ferree's research submission ("Paternal genome elimination by a selfish B chromosome in the Jewel Wasp Nasonia Vitripennis") concerns a chromosome that is passed through the wasp's sperm into offspring subsequently condemning the rest of the male chromosomes to fall apart just after fertilization.
"Our objective is to broadly understand genome conflict," he said. "My group will be the first group in the world, as far as I know, that will really dig into the molecular aspects of this whole system. When it comes down to it, it's just a big deal for students."
Ferree stresses that implicit in the grant (in addition to the research component) is outreach and education. "There are also moving parts of the research into the classroom so students can actually learn through hands-on research," he said. "I teach a class in developmental biology and it has a lab component, so, I will have students looking at genes in this organism in the classroom.
"And we're also going to be working with community colleges, having them do the same teaching module," he continued. "Together, our students and other community college students are going to collectively build a Web-based research resource for people who do research with this animal insect."
Gilman's grant ("Thermal stress and intertidal zonation: the neglected role of food supply") is, in essence, a grant for marine biological study – specifically barnacles.
"What I study – barnacles -- are crustaceans related to shrimp and crabs but a lot smaller. They live their adult lives glued onto rocks, ships or whales," she said.
The particular species Gilman studies is located on the part of the shoreline called the intertidal zone where half of the day the rocks/barnacles are in the air above the surface of the water and the other half they are submerged.
"When the barnacle is exposed to the air, it is experiencing the hottest temperatures of the day and the higher on shore each day, the more time those barnacles spend exposed to the air," she said. "What I'm interested in is basically what determines how high on shore the barnacle can live."
According to Gilman, scientists have mostly looked at the physiology part of the equation – what mechanisms inside the barnacle allow it to tolerate the stress of being exposed to air. "But what I've started thinking about is the higher amount of time on shore and less time barnacles spend in the water, the less time they have to feed."
In order to understand what's going to happen to all the species that live onshore (including mussels, oysters, etc.), the barnacle must be better understood since it is a food to starfish, seabirds and other animals.
"Knowing what happens to it, helps us understand what happens to everything else. It's all about the food-chain," she said.
Most of Gilman's research will occur either in the Keck Science Center or in scattered field sites in Newport Bay or the Port of Los Angeles, with a large portion of the grant going to pay for a post-doctoral assistant to help in the research.
The Keck Science Department has built a strong research reputation among liberal arts colleges.
"At national research administration conferences, my colleagues will ask if we have a "special sauce," says Bhattacharya.
Keck Science plans to expand its funding portfolio to include proposals to a larger group of federal, state, and local funding agencies, as students and faculty continue to engage in cutting edge research.
The W.M. Keck Science Department is the interdisciplinary home to the biology, chemistry, environmental science, and physics faculty for Claremont McKenna, Pitzer, and Scripps colleges. The department is administered cooperatively and is housed within an 81,000-square-foot W.M. Keck Science Center, located at the intersection of the three colleges. The department offers more than a dozen discrete degree options, including dual-degree programs in partnership with schools of engineering and majors in conjunction with disciplines outside the sciences. The Department provides comprehensive, interdisciplinary instruction in small class settings and numerous opportunities for students to conduct research. Our graduates enter a significant range of careers and enjoy acceptance into prestigious graduate research and health science programs. For an overview of our program, please see the video on our website.
Contact
Office of Public Affairs and Communications
400 N. Claremont Blvd.
Claremont, CA 91711
Phone: (909) 621-8099
Email: publicaffairs@cmc.edu

Media inquiries: Gilien Silsby
Phone: (213) 500-8673
Email: gsilsby@cmc.edu