KLI names Tina Daniels '93 board chair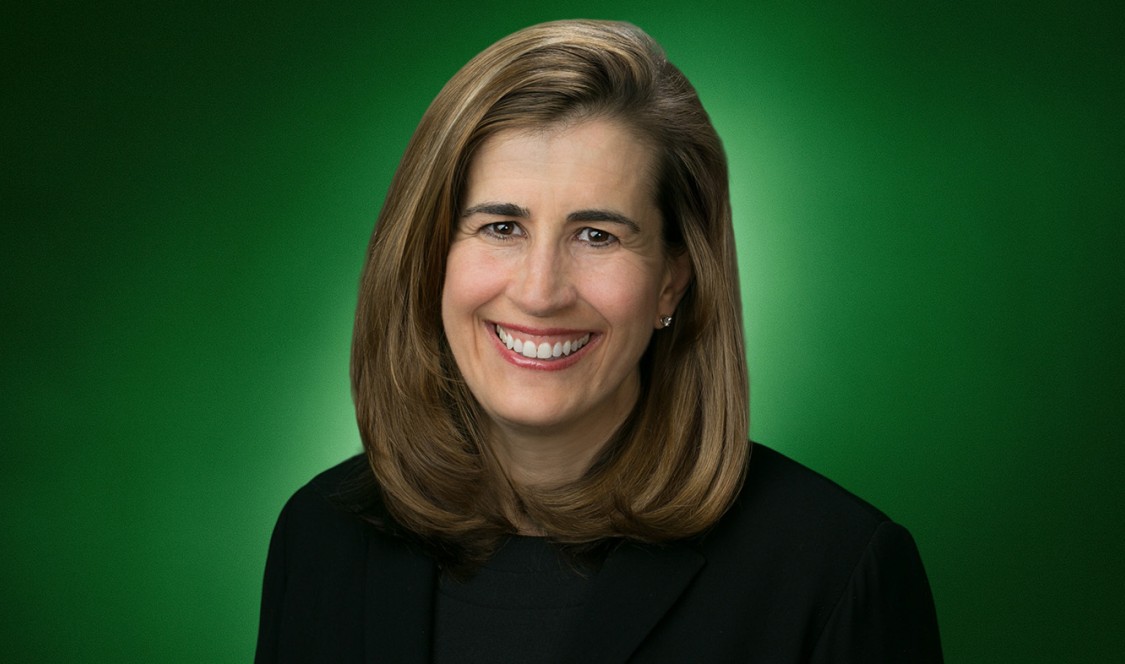 The Kravis Leadership Institute (KLI) at Claremont McKenna College has appointed Tina Daniels '93 chair of KLI's Advisory Board, effective October 1, 2021.
Daniels is a KLI Advisory Board member and member of the Board of Trustees of CMC.
Daniels succeeds Douglas L. Peterson '80 P'14 P'15, President and CEO of S&P Global (NYSE: SPGI), who has served as KLI's Board chair since 2013. Peterson will continue to serve on KLI's Board.
"Tina is an extraordinary leader whose broad experience in finance, sales, digital marketing, and business strategy will be a tremendous asset to our Board and the Claremont community. She is passionate about education and she embodies KLI's model of responsible, innovative leadership," Peterson said. "The members of the Advisory Board congratulate her on this new role, and we look forward to her continued contributions. It's been a great honor to lead the KLI Board and to work closely with a distinguished group of faculty, staff, and Board members in support of this fantastic institution and its students."
Founded by Henry R. Kravis '67, KLI is one of the nation's preeminent institutes for leadership research, theory, and practice. Now in its 26th year, the Institute's mission is to be a premier academic center for the promotion and understanding of responsible, innovative leadership and to provide unique opportunities for CMC students to develop as outstanding real-world leaders in the public, private, and social sectors.
Daniels is looking forward to chairing that effort. "The world needs thoughtful, open-minded leaders, now more than ever, to solve complex challenges during this time of uncertainty and disruption," Daniels said. "It's an incredible privilege to succeed Doug in pursuit of our shared commitment to advance KLI's mission of educating the next generation of leaders. I am grateful for Doug's strong leadership over the past eight years and for Henry's steadfast vision and generosity. "
Daniels is a longtime digital marketing and technology executive, having served in a range of senior leadership positions. She is currently Google's (NASDAQ: GOOG, GOOGL) Director of Agency & Brand Measurement Analytics, where she leads sales teams responsible for measuring brand and performance advertising impact for Google and YouTube's largest agencies and clients.
After graduating from CMC, Daniels attended Harvard Business School, earning an MBA. In addition, she earned a CPA while working in the audit division of Arthur Andersen and worked as a corporate finance analyst in the investment banking division of Oppenheimer Companies. Daniels formerly served as President of the Board of the Women's Prison Association and Home, the oldest social services agency in New York City. She is a member of Memorial Sloan Kettering Cancer Center's Cycle for Survival Leaders Circle.

Contact
Office of Strategic Communications & Marketing
400 N. Claremont Blvd.
Claremont, CA 91711
Phone: (909) 621-8099
Email: communications@cmc.edu

Media inquiries: Gilien Silsby
Phone: (213) 500-8673
Email: gsilsby@cmc.edu