Life Trustee Warren B. Williamson '51 dies at 89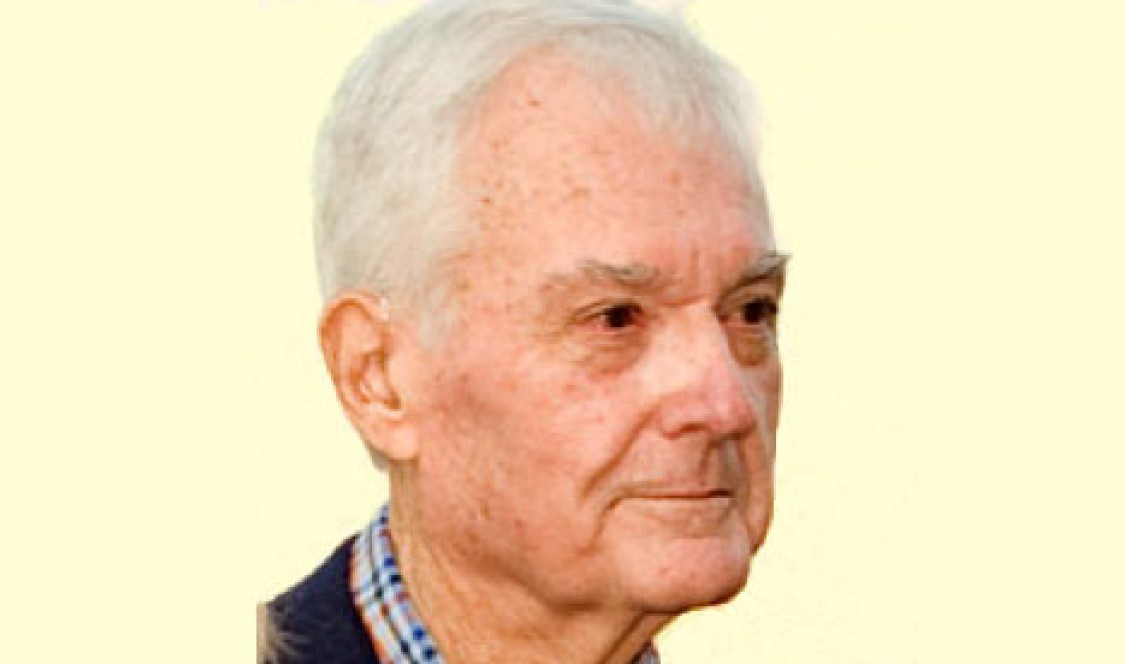 Warren B. Williamson '51, a philanthropist and longtime trustee of Claremont McKenna College as well as an owner and breeder of champion Thoroughbred horses, died March 16 as he was recovering from surgery. He was 89.
Known throughout his life by his boyhood name of "Spud," Williamson graduated in 1951 from the fledgling institution then known as Claremont Men's College. The school's first four-year class, composed largely of veterans recently returned from World War II, graduated in 1950.
Williamson, who studied at Claremont when the campus was dotted with Quonset huts and portable military buildings, never lost touch with his alma mater. Over the years, he donated substantially to college improvement funds and was appointed to the Board of Trustees in 1989. He served until 2001, when he was named a Life Trustee.
"He was a good friend and very loyal to the college," said former CMC President Jack L. Stark '51, who led the school from 1970 to 1999. "His knowledge of finance and management were a great help in moving Claremont McKenna forward."
Born on July 30, 1928, Williamson was a member of the storied Chandler family, whose vast holdings and wide-ranging influence helped shape Los Angeles and Southern California. His grandfather Harry Chandler was publisher of the Los Angeles Times and his great-grandfather Gen. Harrison Gray Otis was the newspaper's founder.
In 2000, Williamson and a number of other family members supported the sale of the Times and its parent company, Times Mirror, to the Chicago-based Tribune Co. He was a former board member of Times Mirror and Tribune, and was chairman of the Chandler Family Trusts.
After serving in the U.S. Army from 1951 to 1953, Williamson put his Claremont business administration degree to work with Mobil Oil. He later worked as a stockbroker and investment manager, retiring from Crowell, Weedon & Co. in 1990.
Over time, his philanthropic interests multiplied.
In a 2006 interview with Arroyo Monthly, his wife Alyce de Roulet Williamson described him as a "quiet philanthropist."
"He doesn't want to be on exhibition," she said, adding that he hadn't told even her about his donations to various homeless missions.
In addition to his work on the Claremont McKenna board, Williamson served on the boards of the Art Center College of Design, Good Samaritan Hospital, and the Los Angeles Philharmonic.
An accomplished guitarist as well as an avid horseman, Williamson chose symphonic names for two of his horses: Concertmaster and L.A. Phil.
A racer and breeder of champions including, most famously Nashoba's Key, he was a well-known figure at tracks throughout Southern California.
"It was great to go to the races with him," his son Henry Williamson told the Daily Racing Form. "He used to say that if he walked down the street no one would know him from Adam, but when he went to the racetrack, everyone knew his name."
Williamson dreamed of a shot at the Kentucky Derby but also joked about the expense of his lifelong passion.
"You'll never want to own something that eats when you sleep," he said more than once.
In addition to Alyce, his wife of 64 years, Williamson's survivors include three children: Henry, Sandra Fallat, and Dr. Ruth Chandler Williamson; and seven grandchildren.
– Steve Chawkins
Contact
Office of Public Affairs and Communications
400 N. Claremont Blvd.
Claremont, CA 91711
Phone: (909) 621-8099
Email: publicaffairs@cmc.edu

Media inquiries: Gilien Silsby
Phone: (213) 500-8673
Email: gsilsby@cmc.edu