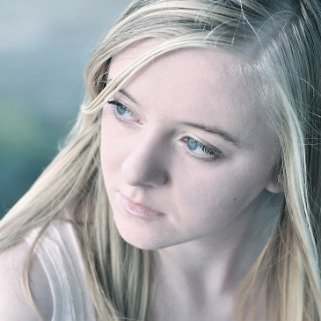 As part of our ongoing series on alumni who are building on their CMC education and opportunities to do great things, meet Rachel Doehr '16 who leveraged her work with the Financial Economic Institute, Lowe Institute and Robert Day School faculty to get a plum position with the Federal Reserve Bank of Dallas, and now is an analyst at Goldman Sachs.
What are you doing currently with Goldman Sachs?
I am an investment banking analyst at Goldman in the Lodging, Gaming & Real Estate group. What this means is I help provide advice on transactions for companies that operate in those industries, particularly regarding debt or equity financing as well as mergers and acquisitions
Tell us about some of your recent work before you arrived at your current position
In April and May of 2016, I turned-in my senior thesis/papers early before graduation, and spent the last month of the semester as a visiting scholar at the Federal Reserve Bank of Dallas. This was the culmination of a year and a half of work during my junior and senior year at CMC, doing research on the effect of interest rate expectations shocks on the macroeconomy.
Last June, an article came out in The Atlantic summarizing the findings. This experience was made possible due to funding provided from the Lowe Institute at CMC, and was one of the best experiences I've ever had. During my last day at the Fed, I had the opportunity to sit in the President of the Dallas Fed's office and explain to him the importance of managing short term interest rate expectations, the topic I had done so much research on at CMC
Tell us more about your research at CMC?
My freshman year I took Intermediate Macroeconomics with Professor Cameron Shelton. At the end of the year, after loving the class, I asked the professor if I could be his RA my sophomore year Luckily, he said yes, so I was able to have my first real research experience as an RA my sophomore year. While that original project did not work out due to data issues, it gave me the tools and skillset to begin to answer research questions of my own.
The Financial Economic Institute and Lowe Institute provided me financial funding to present my work at various conferences around the US My research was well received by some of the macroeconomists at a conference at the Dallas Fed my sophomore year. Thus, my junior and senior years, I worked closely with the policy advisors [at the Dallas Fed] there to really pursue research in depth (culminating in working there senior year). Again, this would not have been possible without the backing of CMC.
Not only could I count on CMC's institutes to provide me funding to present my research around the U.S., but I could count on the professors to help me with questions during my research and find the answers, leading me down new paths with my ideas.
What about internships and alumni connections?
CMC helped immensely with finding an internship. It was through the CMC Student Investment Fund that I was introduced to Houlihan Lokey, another investment bank. I interned there my sophomore summer, and continued through my junior and senior years.
This opportunity would not have been available to me without CMC, nor would my current role as an analyst at Goldman Sachs. The CMC alumni network is small enough that you are actually able to get to know people on an individual level, and use them to learn about the opportunities that are out there