More and more CMCers are taking advantage of internship opportunities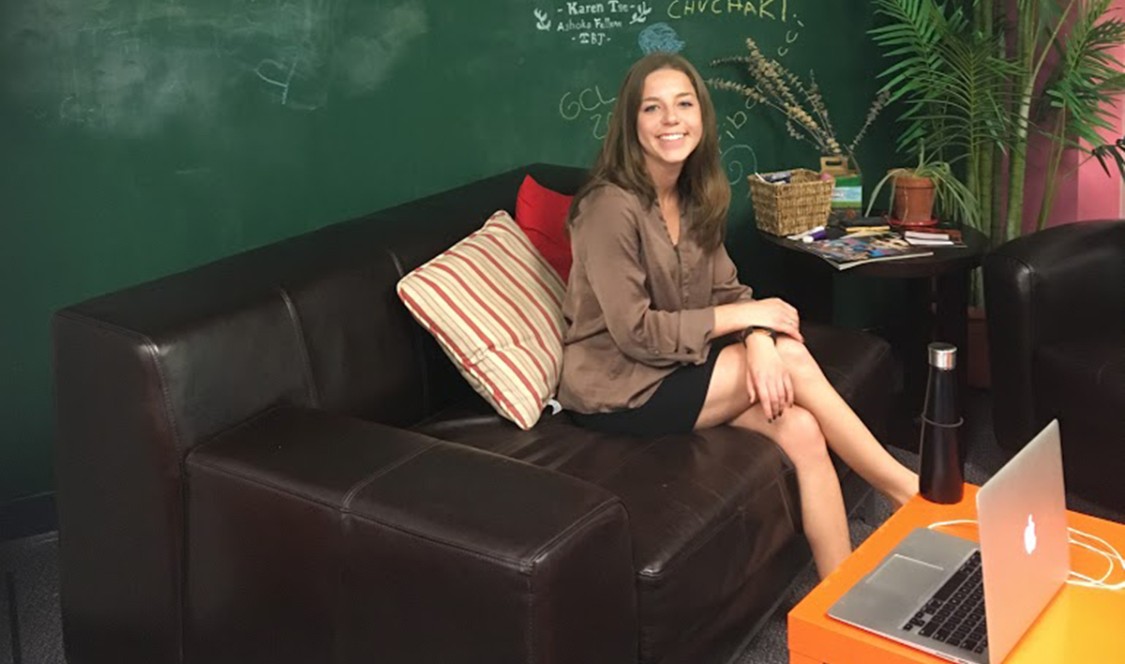 Summer is the season for internships, particularly for Claremont McKenna College students. In the most recent available College Senior Survey of CMC students (Class of 2016), 95 percent of CMC seniors completed an internship during their time enrolled at the College.
CMCers garnering internship opportunities during their time at the College has been a rapidly rising trend for the past seven years, with the percentage of CMC students completing internships increasing annually.
This summer, CMC is sponsoring 278 internships, and an additional 600-700 students are participating in non-sponsored internships. Of the 278 students in sponsored internships, 83 are interning internationally. 2017's sponsored internship numbers are a 40 percent increase over last year, with about $1 million going to support CMC students in their sponsored internships. So far, CMC has sent students to 35 countries ranging from Madagascar to Ecuador. The largest contingent of international internships is in India (12). Domestically, CMC is sponsoring 195 students in 17 states, with the most popular destination being Washington, D.C. (24), followed closely by the San Francisco Bay Area (19).
At CMC, there are two types of internships: sponsored and non-sponsored. All sponsored internships are coordinated by the Soll Center for Student Opportunity in partnership with the diverse group of Centers and Institutes on campus.
Internationally, CMC supports all potential internships. CMC supports sponsored interns domestically in the areas of nonprofit, government, medicine, entertainment, and media. Ultimately, the goal is to expand sponsorship to any and all internships, regardless of industry and location.
Non-sponsored internships are set up and organized by students on their own, although many students who participate in non-sponsored internships still use the Soll Center's Career Services and the CMC Internship Database as resources.
Below is a list of just a few CMC students interning this summer:
Rebecca Chung '20
Major at CMC: Philosophy and History
Type of Internship: Sponsored (Appel Fellowship)
Location: New Zealand, Fiji, Spain, Italy, Germany, and Denmark
Fellowship Details: "My writing project was intended to focus on climate change and how it impacts people in Oceania. I was just recently in New Zealand and will be in Fiji throughout August. I spent the first month of the summer in Europe - Spain, Italy, Germany, and Denmark. Since traveling, my project has changed. I'm now focusing on the way in which mountaineering has impacted society, and my story will explore how my relationship with mountaineering has changed the environmental work I do.
Grace Wilson '19
Major at CMC: Accounting and Psychology
Type of Internship: Sponsored (Peter Adams Fellowship sponsored by the Keck Center for International Relations)
Organization/Location: U.S. Mission to the NATO (Brussels, Belgium)
Internship Details: Wilson's goal for the internship is to learn more about how defense and diplomacy coincide. Her highlight of the internship so far has been attending the Civilian Intelligence and Military Intelligence committee meetings.
Mitchell Allan '19
Major at CMC: Economics and Media Studies
Type of Internship: Sponsored (Community Service Internship Program)
Organization/Location: SportStrong (Danville, Calif.)
Internship Details: "I am interning at a nonprofit basketball organization that allows underprivileged kids to compete at a high level so they can hopefully earn scholarship money for college. I played SportStrong when I was in seventh grade, and it really helped me develop as a player and a young man. There is so much to be learned: hard work, passion, drive, motivation, perseverance, and teamwork. My biggest takeaway so far has been teaching the players how to handle failure, and how to learn from it."
Roma Forest '19
Major at CMC: BA in Economics and MA in Finance
Type of Internship: Sponsored (Robert Day Scholars)
Organization/Location: Andrew W. Mellon Foundation (New York, N.Y.)
Internship Details: "I am interning in the investment office at the Andrew W. Mellon Foundation. I was placed into the organization by Girls Who Invest, a nonprofit committed to getting more women into asset management. Girls Who Invest is a rigorous 4-week training program focused on core investment concepts and skills taught by leading business school professors and investment professionals at the University of Pennsylvania. The course is followed up by a 6-week internship. I hope to learn more about asset allocation choices and the private equity field. My other goal is to get a better sense of what characteristics (both qualitative and quantitative) make a good investor."
Jennifer Gurev '20
Major at CMC: Government with a Sequence in Human Rights, Genocide and Holocaust Studies
Type of Internship: Sponsored (Kravis Leadership Institute)
Organization/Location: Ashoka (Washington D.C.)
Internship Details: "My internship at Ashoka is for the Start Empathy Initiative, a community of individuals and institutions dedicated to building a future in which every child masters empathy. I went into the internship eager to learn more about how the organization has been able to support and sponsor worldwide movements and widespread system-changes. The highlight of my internship has been meeting many individuals who have created and implemented their own innovative solutions to social problems."
Marisa Galvez '19
Major at CMC: Philosophy and Public Affairs with a Legal Studies sequence
Type of Internship: Sponsored (Lewis Changemaker)
Organization/Location: Mil Mujeres Legal Services (San Bernardino, Calif.)
Internship Details: "At Mil Mujeres, our main goal is to help immigrants who are victims of gender crimes with their legal processes. Some of my duties include bilingual translations, helping women get away from their abusers, finding reparative therapies for these victims, processing fingerprints, and working with legal teams to find proper solutions. Heading into this internship, I was hoping to improve my Spanish fluency and learn more about legal processes. This internship has given me better understanding of human experience that I wasn't privy to before; reading about gender crimes and immigration struggles is vastly different from interacting with people first hand. The highlight has been getting to know the clients and their children. Seeing women and families transition from being in danger to obtaining their visa is both rewarding and the ultimate purpose of my internship."
Contact
Office of Public Affairs and Communications
400 N. Claremont Blvd.
Claremont, CA 91711
Phone: (909) 621-8099
Email: publicaffairs@cmc.edu

Media inquiries: Gilien Silsby
Phone: (213) 500-8673
Email: gsilsby@cmc.edu