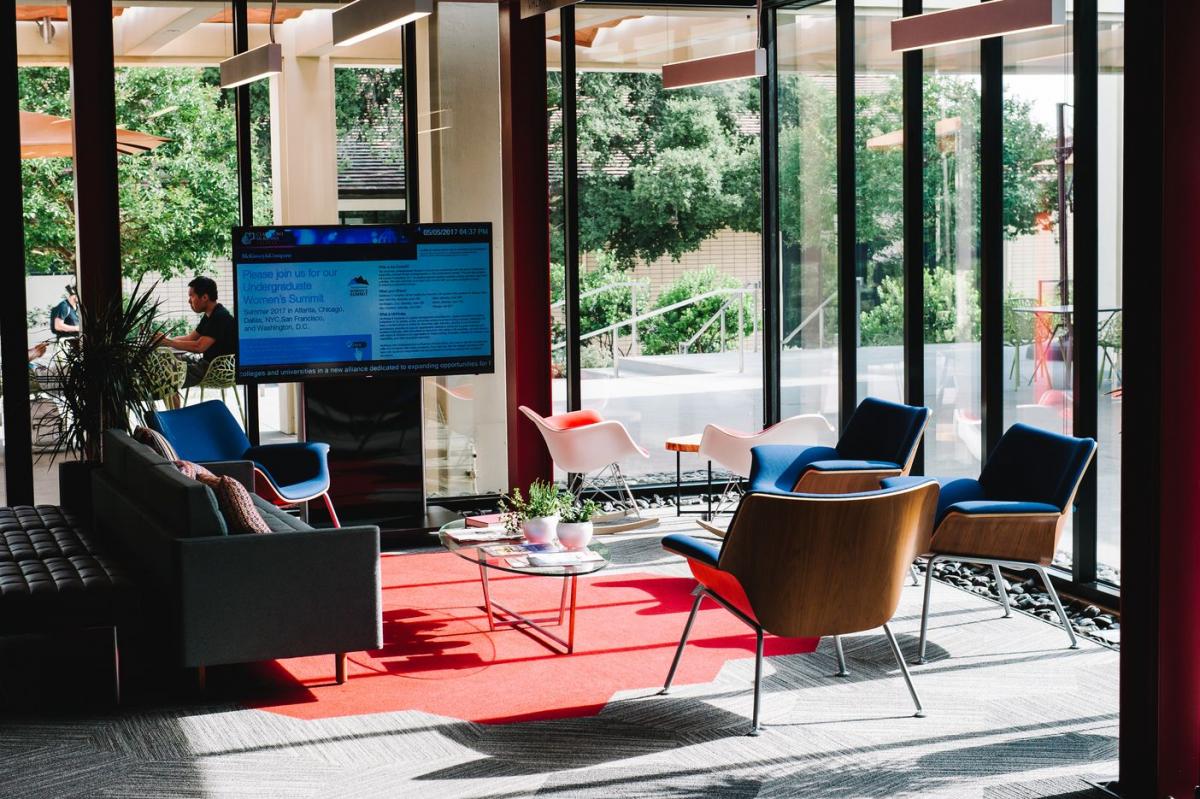 Claremont McKenna College continues to take informed actions in response to the Coronavirus (COVID-19) pandemic. As the situation continues to evolve, our top priority remains the safety, health, and well-being of our community. We will persevere in our mission as we take all appropriate measures in this collective public health challenge. We will update students, families, faculty, and staff with regular updates, news and announcements at CMCReturns.

The Soll Center for Student Opportunity is responding to these unprecedented times by re-imagining all of our programming and services to help students navigate this challenging time. Here are some of the changes that we are implementing:
We are launching a new coaching program designed to fit the needs of specific class years, each with a dedicated coach who will individually connect with every student. The new coaching program will focus on the most critical stages of career development:

First years: transitioning to CMC, community building, and building connections to campus resources
Sophomores: career exploration, skills development, and knowledge building
Juniors: impactful experiential learning opportunities
Seniors: identifying placement opportunities and a successful transition out of CMC.

We will also continue to support the Class of 2020 through the CMC Impact Program - see below for more details.
All of our core programming will continue in a virtual format, including our networking treks, job shadowing, Peers + Careers series, and industry meet-ups. Moving online brings a number of exciting benefits, such as no longer being constrained by the geographic location of our hosts, being able to offer more coffee chat experiences, and having the ability to modularize all of our events to make them more customized and targeted to specific areas of exploration.
We are offering a number of new opportunities this fall, including micro-internships during the semester. This brand-new offering will connect students and recent alumni to paid part-time project work through the Parker Dewey platform. This will allow students to complete remote skills-based projects for 10-40 hours at a time, across all industries, departments and times of year.
We know that the transition into and out of college can be the most challenging time for students. We have therefore created some additional programming just for them.
For graduating seniors, we will be offering individual placement services and targeted workshops to help answer the most pressing questions to help with full-time recruitment and graduate school.
For incoming students, we will be offering a career exploration program focused across all of our interest clusters, workshops that help students craft their story and get involved in campus opportunities, and individual meetings that will help first-years think about how to make the most of their time at CMC.
Finally, we will continue to work proactively with employers, alumni, and parents to create more internship, micro-internship, and full-time opportunities for students during this time of employment uncertainty.
The CMC Impact Program (for the Class of 2020) (updated May 22, 2020)
CMC is committed to supporting the educational and career development of the Class of 2020 during this unprecedented time. In response to the uncertainty and ongoing impact of COVID-19, CMC has created the CMC Impact Program (the "Program").
Funded by an anonymous donor and other sources, the Program provides grant awards for eligible members of the CMC Class of 2020 to advance their educational and professional development through internship, research or community-based projects intended to further their individual professional and career development goals.1 Following the design of an approved project proposal, participants will execute a project, of up to one year, which connects their education, experience, and co-curricular development with their professional ambitions.
The Program will begin on June 1, 2020 and conclude no later than June 18, 2021. It will be managed through the Soll Center for Student Opportunity and will draw upon the expertise of employers and partners from the private, social, and public sectors, as well as the entire CMC community. Additional details on the Impact Program can be found here.
Additional details on the Impact Fellowship can be found here.
1 All May, June, August and December 2020 Class of 2020 graduates are eligible to apply.
Overview of the Soll Center for Student Opportunity
The Soll Center for Student Opportunity is rooted in a promise: When intellectual rigor and personal insight are blended with expert guidance and real-world resources, extraordinary opportunities ensue.
The Center is home to three important resources: Career Services, Scholar Communities and Sponsored Internships & Experiences. A dedicated team of professionals provides personalized support for students at all stages of their college experience with complementary advising, coaching, mentoring and networking services. This support also extends to our alumni post-graduation.
As a collaborative, student service-focused hub, the Center partners with academic, co-curricular and extracurricular resources across the depth and breadth of the CMC community—both on campus and beyond—to help students recognize, cultivate and translate their interests and strengths into meaningful and exciting real-world experiences. These experiences range from internships and fellowships, to graduate and professional programs, to employment and career enrichment.
Students are welcome to take advantage of not only an industry-leading first-year counseling program, but also an ongoing, proactive guidance model. The Center concentrates interest-driven programs and tools in a central, accessible office. Students will encounter an open floor plan, flexible meeting spaces, private interview rooms and outdoor seating, along with a staff committed to positive, thoughtful problem-solving.