National Champions: Claremont Lions men's rugby wins championship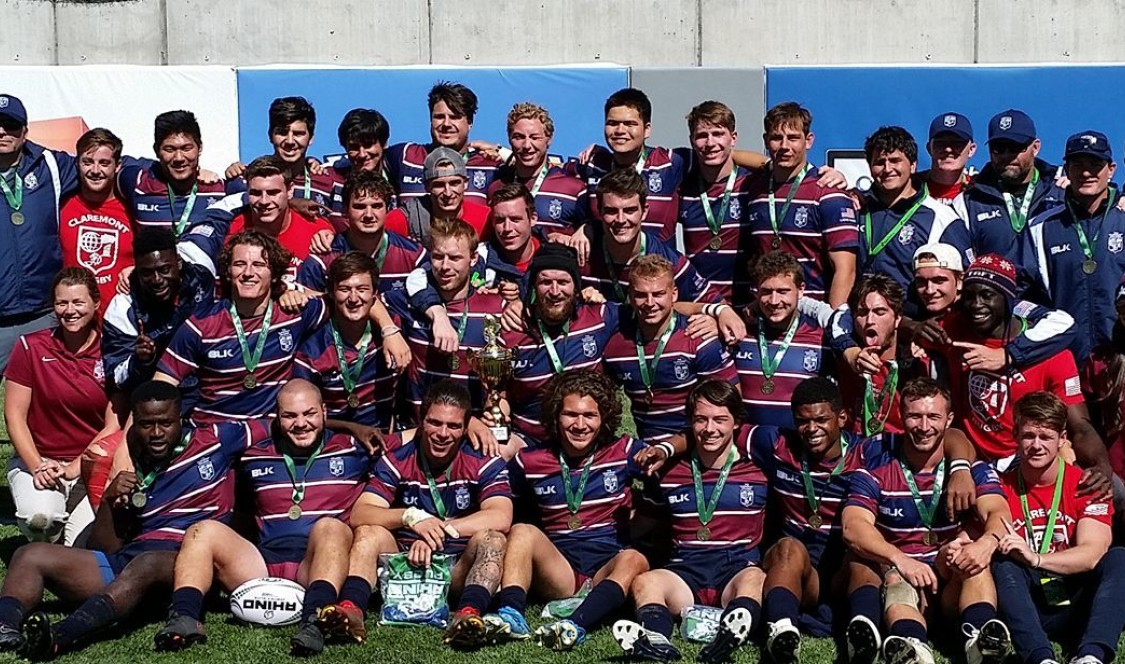 In the team's second-straight title match appearance, the Claremont Lions men's rugby club this year won it all, and captured the National Small College Rugby Organization (NSCRO) national championship. Claremont played a virtually flawless championship match to defeat Tufts (Mass.) University, 65-0, on Sunday, April 30, at Infinity Park in Glendale, Colo.
It is the second national championship for the Claremont Lions men's rugby club this decade, after a Division II national championship in 2010.
"From the disappointment of a second place finish last season, to the commitment to return to Colorado and be able to right the wrong, these student-athletes never wavered. Their attitude, fight and unwavering faith made my job easy," head coach Jeremy Ognall said. "Their dedication combined with the hard work of Scott Bracken and Ray Egan to instill the knowledge and discipline required to win at this level, made for the perfect storm."
To reach the finals, Claremont played through snow and 25-degree temperatures to edge Xavier (Ohio), 22-12, in a competitive semifinal match.
There were many memorable performances throughout the weekend with the entire team performing at its very best. All told, nine Lions were selected to the All-Tournament side. The Claremont All-Tournament selections were:
1) MVP - Clayton To (PZ '17)
2) Spencer Swensrud (PO '19)
3) Omar Rodriguez (CMC '19)
4) Shane Pico (CMC '18)
5) Gator Adams (CMC '17)
6) Rodrigo Mejias (CMC '18)
7) Sean Pyne (CMC '17)
8) Brendan MacDonald (CMC '18)
9) Nick Urban (PZ '17)
Swensrud was also recognized as the most dominant tackler from Claremont in the tournament, and Frankie Reyis (CMC '20) won the Heart and Soul Award. Seeing off the Lions' seniors, which included Spencer Drazovich (CMC '17), Henry Wei (CMC '17), Erik Anderson (CMC '17), Colton Coss (PO '17), Brian Rauzi (PZ '17) and those above, made it a memorable occasion for all involved.
For more information, please visit the Claremont Colleges Men's Rugby Facebook page or the NSCRO website.
Contact
Office of Strategic Communications & Marketing
400 N. Claremont Blvd.
Claremont, CA 91711
Phone: (909) 621-8099
Email: communications@cmc.edu

Media inquiries: Gilien Silsby
Phone: (213) 500-8673
Email: gsilsby@cmc.edu