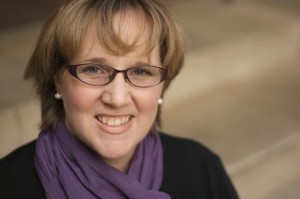 Marcie Gardner
President Hiram Chodosh has announced the appointment of a new Assistant Vice President for Investigations. Here is text of the announcement:
As I communicated to you earlier this fall, the College established two new positions this summer to strengthen our commitments to Title IX and civil rights, and also to strengthen our capacity to provide the fair, effective, accurate, and impartial review of alleged serious misconduct under these policies.
In early October, I announced the appointment of Nyree Gray as CMC's Title IX Coordinator and Chief Civil Rights Officer. I am now pleased to announce that Marcie Gardner will be joining CMC in the position of Assistant Vice President for Investigations. Marcie is an experienced criminal defense attorney, and she has a wide range of experience in working with juveniles and young adults across a broad spectrum of criminal cases. She is a graduate of the University of Redlands and the UC Davis School of Law.
In her capacity as Assistant VP for Investigations, Marcie will report to me as President. She will contribute a critically important fact-finding capacity and professional expertise, as she will oversee and manage all investigations of sexual assault and civil rights complaints and other related matters within the College.