Over the past few months, the College has taken a number of significant steps to reinforce diversity and inclusion as a significant dimension of CMC's leadership mission.
The Personal and Social Responsibility Initiative Steering Committee has intensified its work to develop a comprehensive inclusion strategy that provides tailored resources to students. Recent climate surveys, individual and group interviews, and historical data inform the strategy.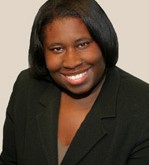 ​Nyree Gray, CMC's Chief Civil Rights Officer, will take on an expanded role and additional title as Assistant Vice President for Diversity and Inclusion, President Hiram Chodosh announced Wednesday. Gray will assist efforts across all offices at the College to support a diverse and inclusive student body, faculty, and staff.
Nyree Gray, CMC's Title IX coordinator and chief civil rights officer, was named the 2016 Outstanding Alumna of the Year by the Black Law Students Assn. of Southwestern Law School in Los Angeles.
Dear Students, Faculty, and Staff:
Yesterday, I spent the day and evening with about forty students in my office, actively listening to their personal and shared experiences, deep concerns, and imaginative, constructive suggestions.