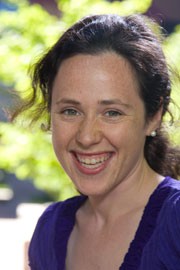 Assistant Professor of History Lily Geismer
Lily Geismer, assistant professor of history, has won a fellowship for next year at the Charles Warren Center for Studies in American History at Harvard University. The award is one of the most competitive and prestigious fellowships in the field of American history.
Geismer, who recently published Don't Blame Us: Suburban Liberalism and the Transformation of the Democratic Party (Princeton University Press, 2015) will participate in a workshop on "The History of American Capitalism" with Sven Beckert, who recently won the Bancroft Prize in History.