Renowned Environmentalist David Orr to discuss "Hot Careers in a Warming World" at First Annual Green Careers Conference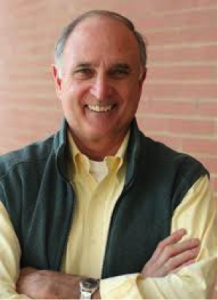 Dr. David Orr
The Roberts Environmental Center and Student impACT at Claremont McKenna College is hosting the First Annual Green Careers Conference on February 6, 2015, 10:30 a.m. – 4:30 p.m. The conference will include a keynote presentation by renowned environmentalist David Orr, the Paul Sears Distinguished Professor of Environmental Studies and Politics and Senior Adviser to the President, Oberlin College, who will discuss "Hot Careers in a Warming World."
The First Annual Green Careers Conference aims to energize Claremont McKenna community around the growing field of sustainable and environmental careers and to foster discussions on environmental issues and solutions. The keynote presentation by Orr and panel presentations by green industry leaders will highlight the opportunities and challenges facing green jobs today in environmental law, consulting, nonprofits, and corporate enterprise.
Considered to be one of the leading voices on sustainability and the environment, Orr's career covers a wide range of topics including environment and politics, environmental education, campus greening, green building, ecological design, and climate change. He is the author of numerous books, including Down to the Wire: Confronting Climate Collapse and has authored nearly 200 articles, reviews, book chapters, and professional publications.
Orr is perhaps best known for heading the effort to design, fund, and build the internationally acclaimed Adam Joseph Lewis Center for Environmental Studies at Oberlin College. Powered by sunlight, the New York Times described this zero discharge building as "the most remarkable" of a new generation of environmentally responsible buildings and was selected as one of 30 "milestone buildings" in the 20th century by the U.S. Department of Energy.
For more information on the First Annual Green Careers Conference at Claremont, please visit https://www.claremontmckenna.edu/roberts-environmental-center/environmental-careers-conference/.
Contact
Office of Public Affairs and Communications
400 N. Claremont Blvd.
Claremont, CA 91711
Phone: (909) 621-8099
Email: publicaffairs@cmc.edu

Media inquiries: Gilien Silsby
Phone: (213) 500-8673
Email: gsilsby@cmc.edu