Even though students are off on summer break for several more weeks, campus is still a frenzy of activity with the continued construction of Roberts Pavilion. Currently, workers are in the process of erecting the curtain wall of the 130,000-plus square-foot Roberts Pavilion. The curtain wall is the exterior framing of the building. There are several phases involved in erecting the curtain wall, including medal stud framing, insulation, water proofing and terra-cotta paneling.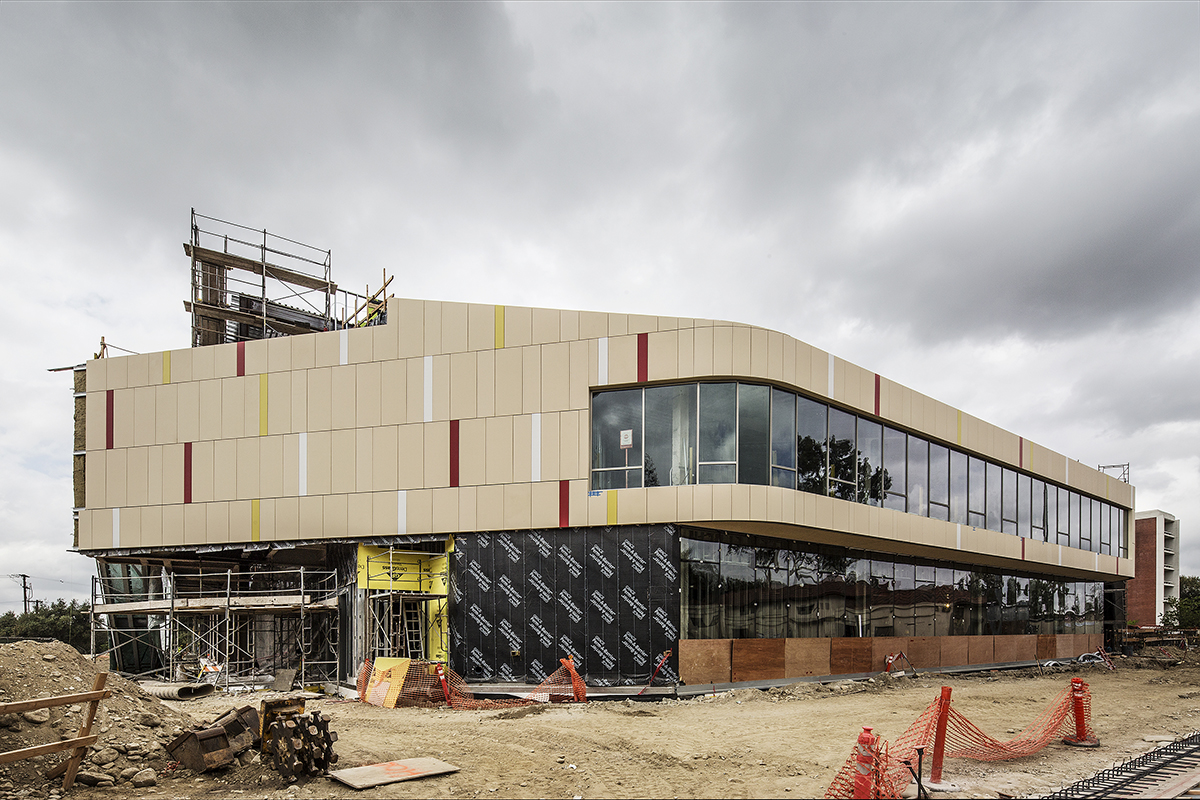 Above: Terra-cotta paneling on the northeast exterior of Roberts Pavilion
The current stage is expected to be a 3-4 month process to move all the way around the exterior of the building. This 3-4 month stretch also includes roofing, installation of skylights and testing of the exterior to ensure that it is "weather tight" and much more. Once the exterior is complete, the construction crew will turn their focus to interior finishes of the building. Frank Perri, CMC's Director of Construction, gives a more in-depth construction update in this recent video interview.
If you haven't seen Roberts Pavilion lately, take a look at the live construction camera online and visit the Roberts Pavilion website for updates, videos and to view the latest photo album.
Timeline of Events
Feb. 11, 2014 – Roberts Pavilion Groundbreaking Ceremony
April, 2014 – Ducey Gym Demolition complete
May, 2014 – Earthwork Stage begins
August, 2014 – Roberts Pavilion foundation completed
September, 2014 – Structural Steel Stage began
January, 2015 – Topping Out Ceremony
Currently – Construction of superstructure and exterior curtain wall along with roofing and waterproofing, electrical piping and pool renovation.