The official dedication and ribbon-cutting ceremony for Roberts Pavilion, Claremont McKenna College's new center for athletics, events, and recreation, is set to take place on Friday, Sept. 30.
All big design and construction jobs are done by crunching the numbers, but the character wall that greets visitors in the main foyer of Claremont McKenna College's new fitness and events center, Roberts Pavilion, was literally done by the letters.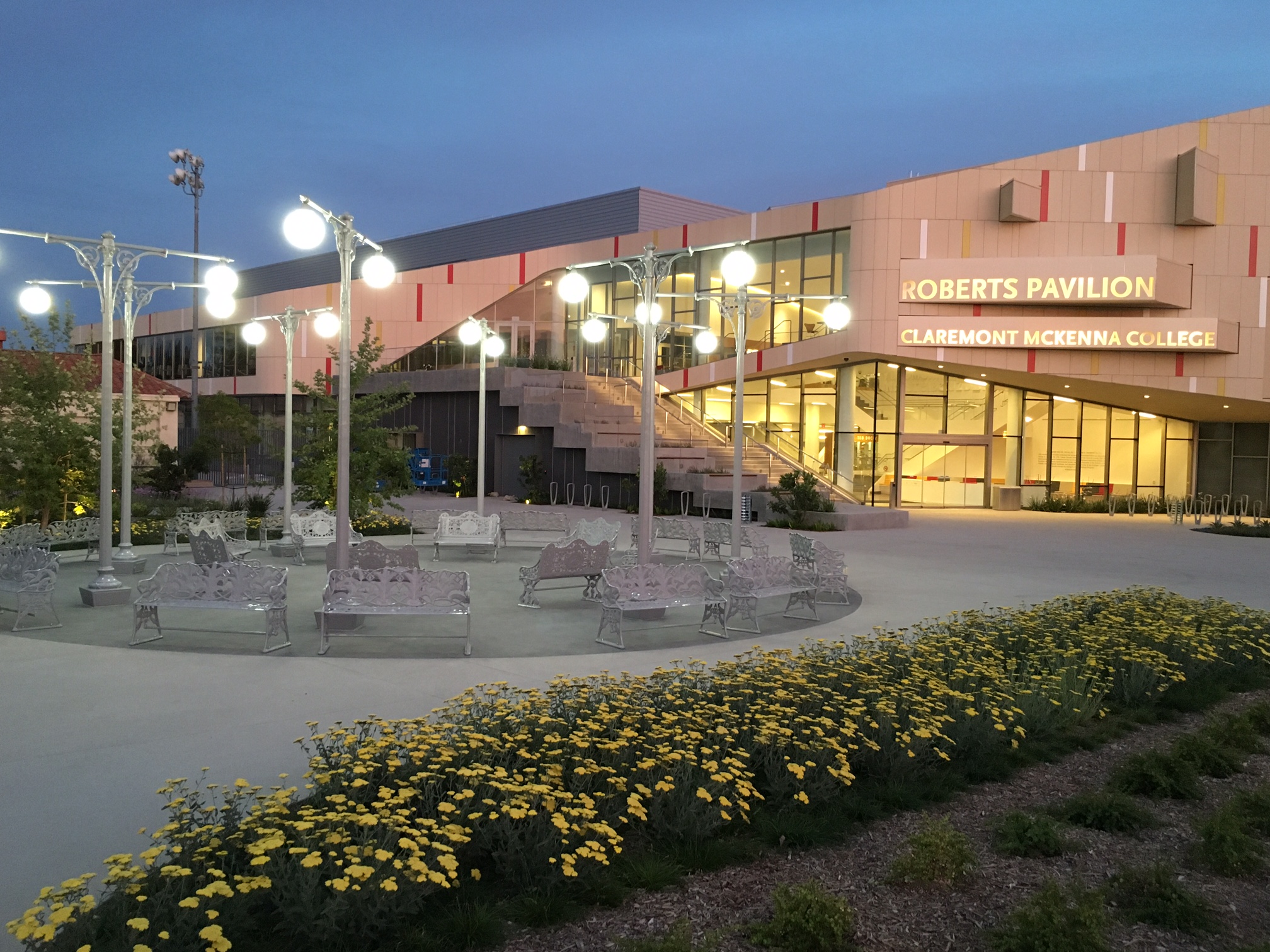 Even though students are off on summer break for several more weeks, campus is still a frenzy of activity with the continued construction of Roberts Pavilion. Currently, workers are in the process of erecting the curtain wall of the 130,000-plus square-foot Roberts Pavilion. The curtain wall is the exterior framing of the building. There are several phases involved in erecting the curtain wall, including medal stud framing, insulation, water proofing and terra-cotta paneling.
Claremont McKenna has launched a new interactive campus map accessible online through its website. The map can be viewed online at http://cmc.edu/map/. It allows students and visitors to easily navigate and find information about the College's grounds, buildings and amenities. The online tool also allows prospective students and others to tour the campus from anywhere in the world.
See the slideshow below with photos taken in early August, showing progress on the Mid-Quad Dorm renovations currently underway on Claremont McKenna's campus.
[rev_slider midquad]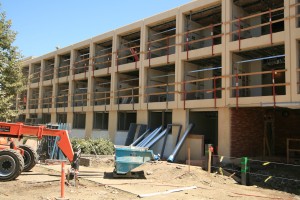 Marks Hall
Now in the second phase of the three-year, three-phase project, Mid Quad dormitory renovations are well underway. The $42 million construction is renovating Phillips, Beckett, Berger, Marks and Benson Halls.
"The Mid Quad renovations are intended to meet the needs of both today's as well as tomorrow's college students," says Eric Vos, Assistant Dean of Students and Director of Residential Life.
Pages