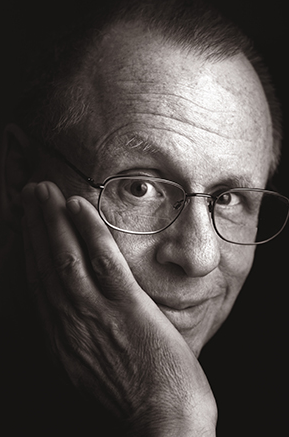 "Behind the Key" is a special feature designed by the Phi Beta Kappa Society to highlight distinguished members of the society working in various fields and professions.
The subject of the Society's "Behind the Key" spotlight earlier this summer was CMC's own John Roth, Edward J. Sexton Professor Emeritus of Philosophy, preeminent scholar of the Holocaust, and inspiration to generations of undergraduates in the fields of Holocaust studies and human rights.
"My passion is to do what I can," he tells his Phi Beta Kappa interviewer, "as a liberal arts teacher-scholar, to resist mass atrocity crimes and other abuses of human rights."
Roth's humble "do what I can" has translated, during a career of some 40 years, into countless books, essays, and articles that he has published or edited, his service to organizations devoted to human rights and the humanities (for example, the Federation of State Humanities Councils), his founding of a center devoted to Holocaust study at CMC, and his central role in the College's PPE program.
On the CMC campus, his passion and zeal for human rights also has culminated in the recent establishment of the John K. Roth Professorship by his many former students who wanted to create a permanent named professorship in his honor at the College. Today that professorship is held by Wendy Lower, director of the Mgrublian Center for Human Rights.
Roth's interview with "Behind the Key" includes his reflections on liberal arts education, mass atrocity crimes, and the special lessons he's learned as an integral part of the Claremont Colleges community.