Office of Public Affairs and Communications
Staff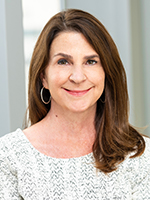 Gilien Silsby is Director of News and Media Relations.
She serves as the primary media contact for the College. Silsby has more than 18 years of experience in higher education communications. For 15 years, she served as Senior Director of Communications and Media Relations at USC Gould School of Law, where she placed stories and opinion pieces in national media, oversaw internal campus communications and crisis communications, and worked with multiple stakeholders to create a streamlined message. Prior to joining USC, Silsby was a newspaper reporter for the South Bay Daily Breeze/Copley News Service and Pasadena Star-News, where she covered the Los Angeles County Board of Supervisors. She holds a degree in journalism and political science from University of Oregon.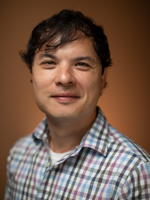 Thomas Rozwadowski is Associate Director of Public Affairs for the Office of Public Affairs and Communications.
Before joining Claremont McKenna College, he served as senior editor and writer at Carleton College in Northfield (Minn.). While there, Rozwadowski crafted feature stories for the alumni magazine and developed strategies for print, web, marketing, and social media platforms.
Prior to working in higher ed communications, Rozwadowski was an editor and program manager at ThreeSixty Journalism, a nonprofit for low income high school students of color hosted at the University of St. Thomas in St. Paul (Minn.). A Wisconsin native, he spent the first decade of his professional career as a features reporter and online editor at his hometown newspaper, the Green Bay Press-Gazette.
Rozwadowski received his B.A. in Communications and English from St. Norbert College (Wis.).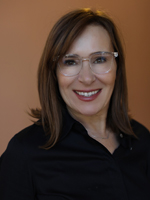 Kate is the Associate Director for Communications and Digital Marketing.
She joins Claremont McKenna College after heading up research, strategy and creative services at the award-winning agency Oishii Creative.
Kate holds a PhD in Political Science and taught many courses at USC through the Annenberg School of Communications, Digital Media Program and Thematic Option University Honors Program.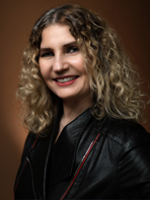 Tatiana Shabelnik, M.L.I.S, is Web Interactive Services Manager for the Office of Public Affairs and Communications.
Shabelnik served eleven years as a Web Manager for Whittier College and four years as a Web Team Manager and Reference and Instructional Services Librarian for Michigan Technological University. She also taught library and information science at the University of Culture in Belarus for five years. In 2010-2011, Shabelnik served as President of the Rotary Club of Pico Rivera, and in 2011 represented Rotary International and Rotary District 5300 at the Pasadena Tournament of Roses Parade.
She received her B.A. and master's degrees in Library and Information Science at the Belorussian University of Culture, and a master's degree in Library and Information Science and Certificate of Advanced Studies from Louisiana State University. She also completed coursework in Rhetoric and Technical Communication at Michigan Technological University for its Ph.D. program.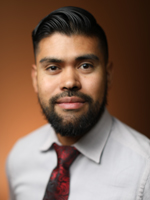 Anibal Ortiz is Photographer and Videographer of Public Affairs and Communications.
Before joining Claremont McKenna College, Ortiz worked as a visual journalist in Albany, Ore., where he covered news, sports, and feature stories for the Albany Democrat-Herald and the Corvallis Gazette-Times. A California native, Ortiz began his career in Southern California as a photographer at the Orange County Register.
Ortiz earned a B.A. in Communications with an emphasis in Journalism from California State University, Fullerton.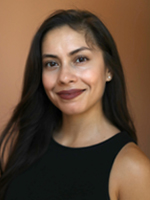 Valerie Ramos is Public Affairs and Communications Coordinator for the Office of Public Affairs and Communications.
Previously Valerie worked at UC Riverside, where she was an administrative assistant for UCR International Education Programs. At UCR, Valerie also assisted her department with social media content, photography, video production and branded graphics. Valerie holds a bachelor's degree in French language and literature from UC Riverside.​