Students travel to Thailand, gain deep understanding

Twelve Claremont McKenna students spent part of their winter break exploring Thailand, gaining firsthand knowledge from Thai scholars and experts during in-depth meetings that covered topics from economic development to foreign policy.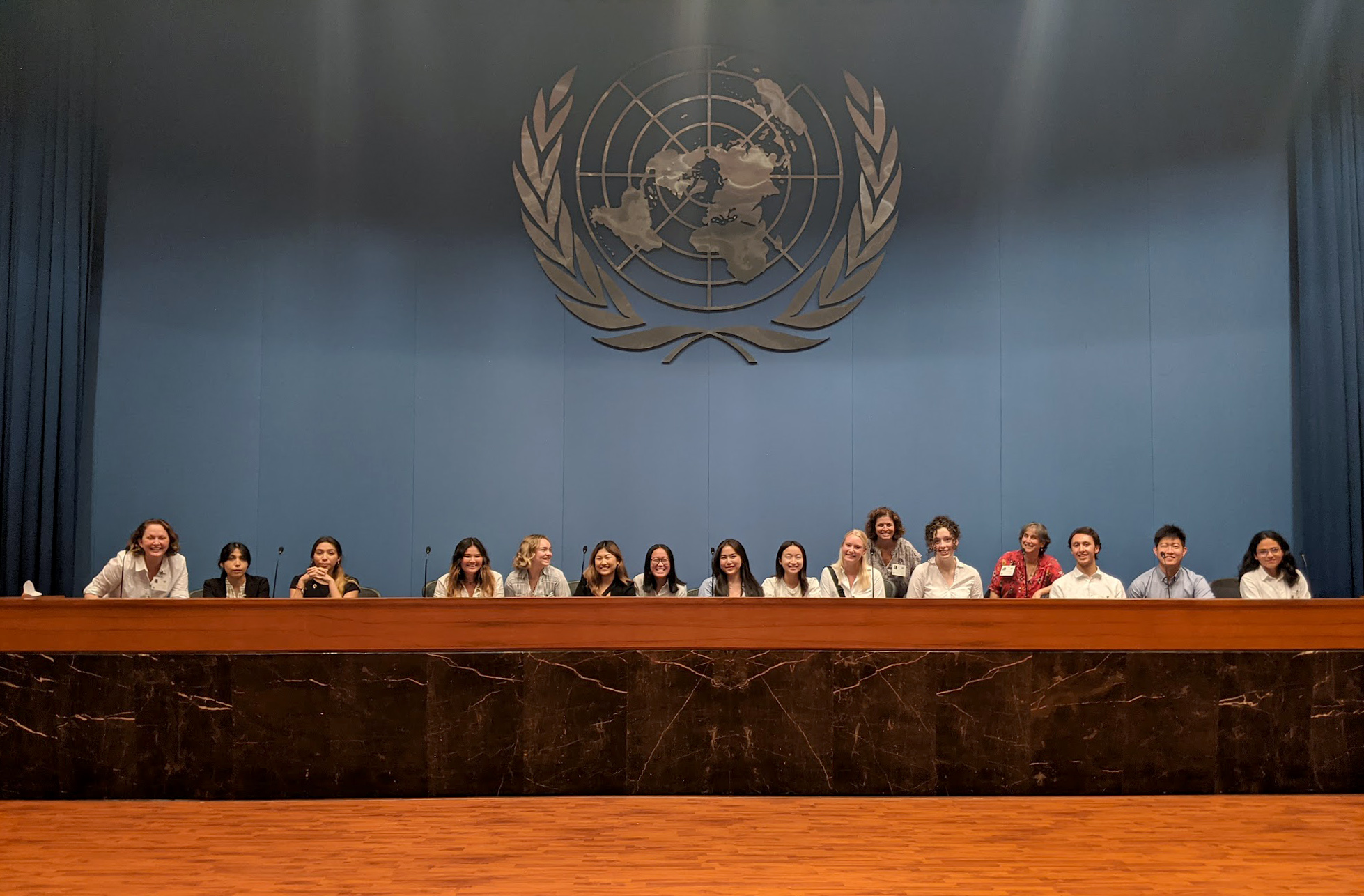 Organized by the Keck Center for International and Strategic Studies, the trip was led by Professors Hilary Appel and Jennifer Taw. Appel, director of the Keck Center, intended the trip for CMC seniors and juniors majoring in international relations — who may have missed out on an international travel experience due to COVID — with an opportunity to study abroad before they graduate. (Normally IR majors are required to study abroad for their degrees, but this requirement had to be waived due to COVID.)
"The hope was that we could give this opportunity to students, especially graduating seniors, in the IR major so we looked for a location that would work well in January and where we had good alumni connections," said Appel.
For Caroline Kim '24, the overseas study trip presented an opportunity to push beyond her comfort zone. "Over the course of the trip, I gained valuable firsthand insight into Thai economic and foreign policy, meeting with professors, economists, and global leaders," she said.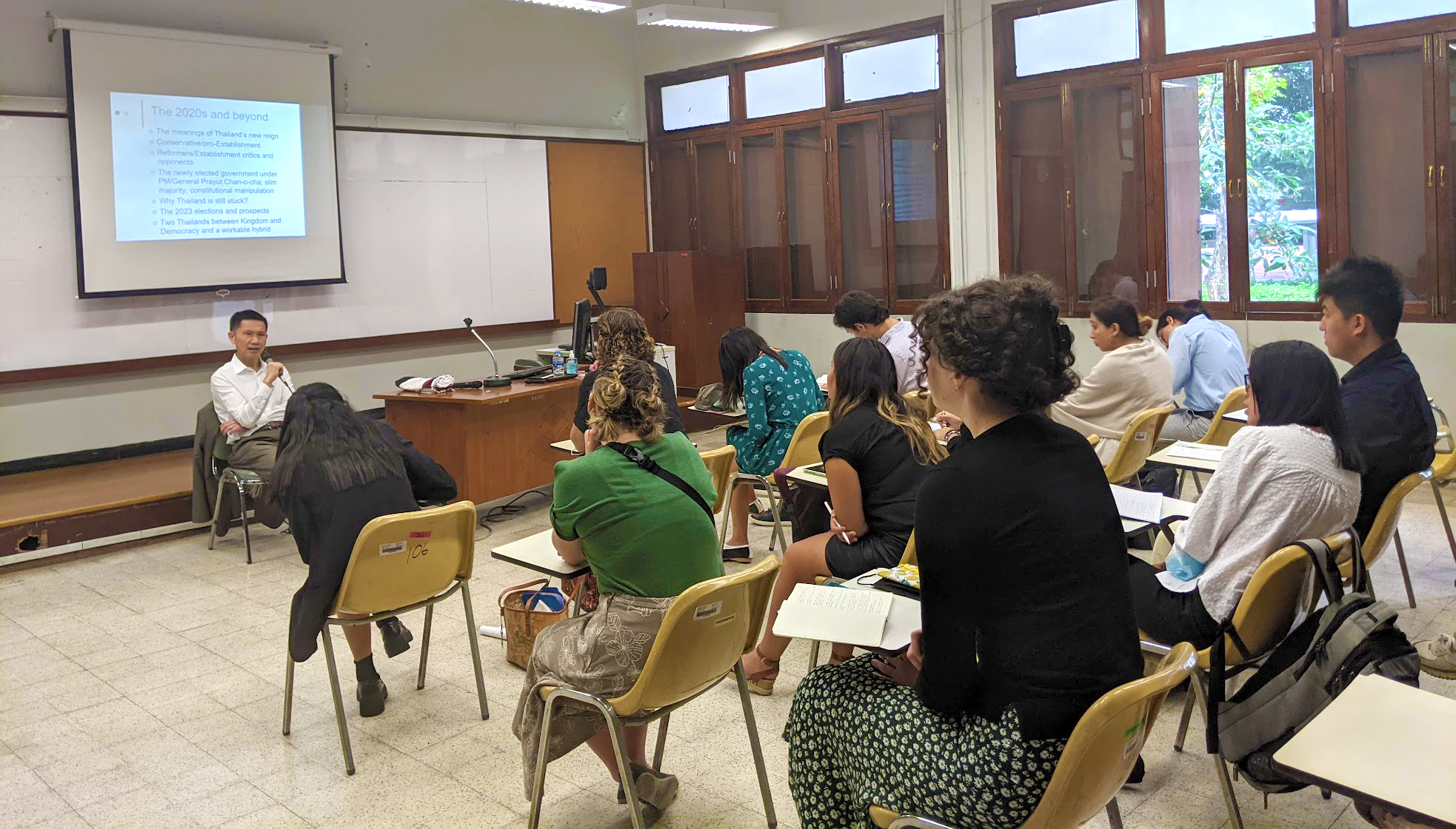 Not only did the International Relations-Economics major feel challenged "to seek out unique leadership experiences," but Kim said the trip allowed her "to build new relationships with CMCers and the broader community."
And then, there was the Thai alumni connection. "One of my former students (Manassinee Moottatarn '13) now works in the foreign service. She put us in contact with some very impressive people" at leading Thai universities, such as Chulalongkorn and Kasetsart. Thanks to this Thai alumna, who remains active in mentoring students at the Keck Center, "We benefited from an outstanding lecture from one of the most prominent political scientists in Thailand and others at Thailand's flagship university," Appel said.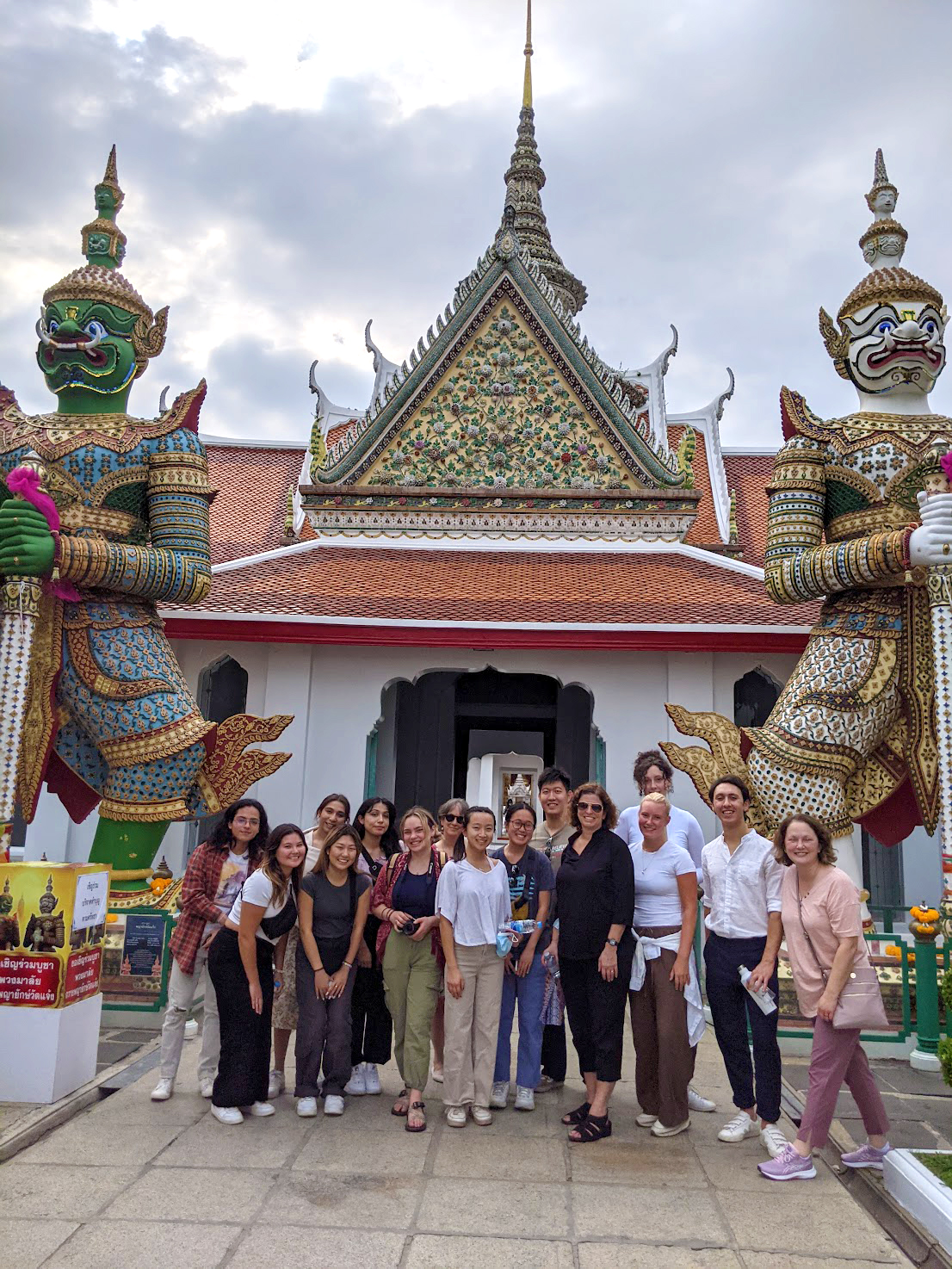 Tapping into the goodwill toward Claremont McKenna was key to creating these opportunities, according to Evis Mezini, associate director at the Keck Center, who helped arrange the Thailand itinerary by drawing on alumni from The Claremont Colleges. "These trips tend to be more successful when there is some support on the ground," she said.
One of the most gratifying aspects of the trip, Appel said, was the consistently positive feedback she received about the CMC students. "What we heard over and over again from our hosts was how impressed they were by our students, by their questions, and by how thoughtful, analytical, and confident they were."
Kim plans to hone the skills and experiences she gained on the Thai trip. "Studying abroad has allowed me to gain a better understanding of the world around me and pushed me to reach new academic and personal maturity," she said.
Contact
Office of Strategic Communications & Marketing
400 N. Claremont Blvd.
Claremont, CA 91711
Phone: (909) 621-8099
Email: communications@cmc.edu

Media inquiries: Gilien Silsby
Phone: (213) 500-8673
Email: gsilsby@cmc.edu