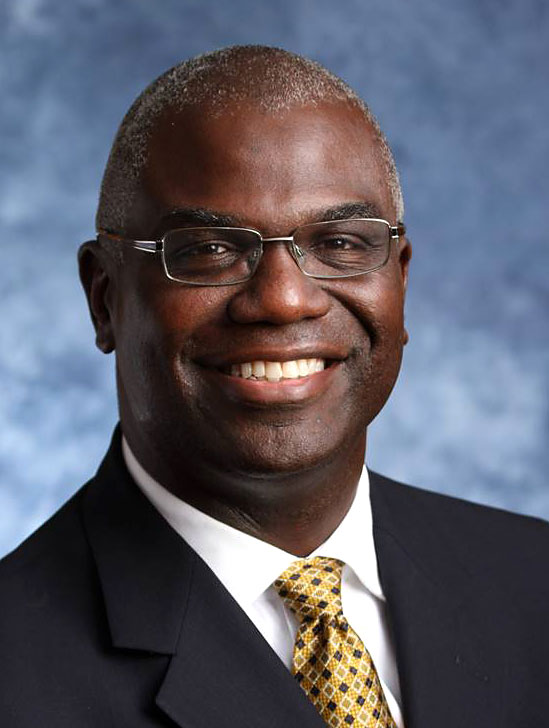 Dear All:
We are thrilled to let you know that Terrance J. Tumey will be the new Claremont McKenna-Harvey Mudd-Scripps (CMS) Colleges Director of Athletics, Physical Education & Recreational Services.
Terry will succeed Michael Sutton '76, the William B. Arce Professor and George R. Roberts Fellow. Mike has served as CMS Athletic Director with great distinction for 15 years and will join our advancement team on July 1.
Terry comes to CMS with a strong commitment to the personal growth of the student-athlete and rich experience in a diverse range of professional and academic institutions. He has served as an NCAA athletic director at both D-I and D-II levels and as a top administrator in the National Football League.
He recently served as Director of Athletics at the University of California, Davis, where he expanded the profile of the university regionally and nationally, and secured funding in excess of $11 million to support student achievements within NCAA Division I athletics.
He also held the position of Director of Athletics at NCAA Division II Dominican University of California. Dominican athletics received the Pacific West Conference's (PWC) Academic Achievement Award for highest student-athlete grade-point average for three straight years. Dominican was the first institution in conference history to repeat this achievement.
For several years before his terms as athletic director, Terry also served as the Director of Football Administration for the San Francisco 49ers and directed the financial operations for the team, managed administrative issues for team employees including the coaching staff, oversaw contract negotiations and dispute resolution, worked with the NFL on game scheduling, and led the team's training camp relocation.
Terry holds an M.B.A. from the UCLA Anderson School of Management with a focus on entrepreneurship and strategy and a B.A. in Political Science from UCLA with a concentration in business economics.
In Terry, we have found a leader of strong character, competitive spirit, and a core commitment to educational opportunity and growth. Terry will set the highest academic, personal, and athletic goals for our outstanding CMS athletic program and strengthen the value of intramurals, club sports, physical education, fitness, and health for our community.
We want to thank co-chairs Keri Sanchez (head women's soccer coach) and Professor Jonathan Petropoulos and other members of the search committee and community for their important role in this successful search.
Please join us in welcoming Terry to our CMS community. He will be on campus frequently this spring to listen, learn, and share his ideas on the exciting future of CMS Athletics.
Very best,
Hiram, Maria, and Amy
Hiram Chodosh
President, Claremont McKenna College
Maria Klawe
President, Harvey Mudd College
Amy Marcus-Newhall
Interim President, Scripps College