CMC announces Robert Day Sciences Center to house new integrated sciences program
At a glance: Robert Day '65 P'12
Since earning his CMC degree, Robert Day '65 P'12 has remained a steadfast supporter of his alma mater, most notably through his visionary philanthropy and as its longest-serving trustee.
In 2007, he made the transformative gift that would establish his namesake Robert Day Scholars Program at CMC. The donation was unprecedented—at the time, the largest recorded gift to a liberal arts institution and among the top 20 largest gifts ever given to a college or university. In recognition of the extraordinary impact of his gift and his exceptional level of service to the College, CMC renamed the economics department in his honor—the Robert Day School of Economics and Finance that same year. He also established the Robert A. Day Distinguished Professorship of Accounting.
David G. Mgrublian '82 P'11, chair of CMC's Board of Trustees, marveled at how over the past five decades, Day has significantly impacted the College's trajectory by shaping CMC's legacy and charting the College's course into the future.
"Robert has been passionately dedicated to the College and its students for over 50 years," Mgrublian said. "His philanthropy has been a foundation on which the College has built its mission to educate responsible leaders in business, government, and the professions."
Day, who founded Trust Company of the West in Los Angeles in 1971, credits much of his entrepreneurial success to his CMC education and the foundational learning he received there, especially in leadership and economics. A native of Los Angeles, his commitment to CMC dates back to his college years, including his first donation the year he graduated. He joined the Board of Trustees as its youngest-elected member in 1970, and later served as chairman from 1990 to 1998, the youngest in CMC history.
Day remains active on the CMC Board of Trustees and serves as an honorary chair of the Campaign for CMC: Responsible Leadership in this, the College's 75th anniversary year. In October, he was recognized by the College and Board of Trustees for 50 years of service as a CMC trustee.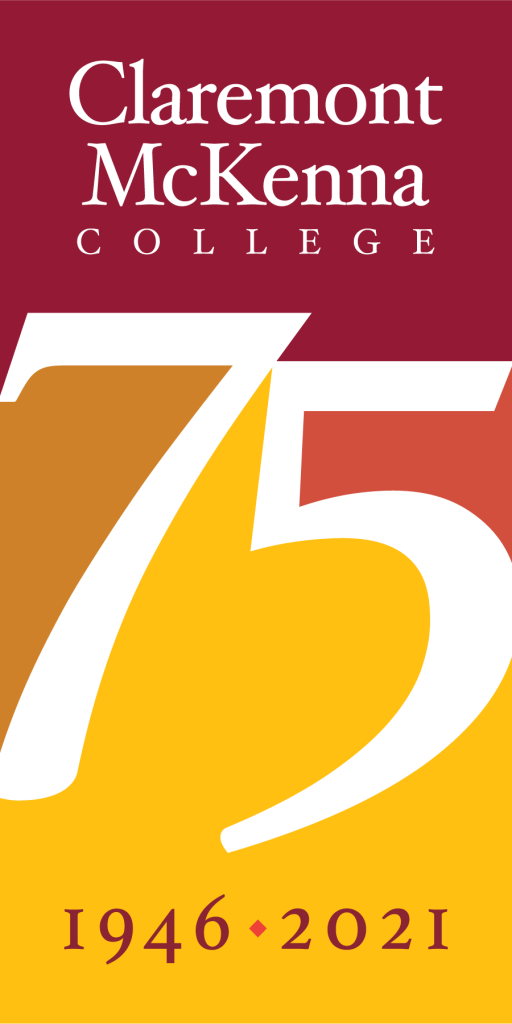 Claremont McKenna College announced at a Board of Trustees dinner Thursday evening the naming of its new Robert Day Sciences Center, an iconic facility that will serve as home to CMC's new integrated sciences program and further expand the College's commitment to preparing future leaders.
In recognition of a lead gift from the W.M. Keck Foundation and investments from foundations affiliated with the Day family, the new center honors CMC alumnus, 52-year trustee, and W.M. Keck Foundation chair and chief executive officer Robert Day '65 P'12.
The Robert Day Sciences Center will foster transparent and dynamic interaction between students, faculty, staff, and experts, as well as across all disciplines, applied research, and hands-on learning opportunities. Designed by world renowned architecture firm, BIG-Bjarke Ingels Group, the center's open and light filled design is a metaphor for conversations between core disciplines and the College's innovation of undergraduate sciences education.
"Students of today must learn how to solve the complex problems of tomorrow," Day said. "This new center will provide a powerful platform for innovation in pursuit of CMC's leadership mission to seize the opportunities of scientific discovery and responsibly put them to work in the economy and our democracy."
"This is a dream come true: a stunning home for integrating world-class experimental and computational sciences with CMC's outstanding strengths in the social sciences and the humanities," said CMC President Hiram E. Chodosh. "Here we will prepare responsible leaders at the critical intersections—known and unknown—of science, economics, policy, ethics, and other important fields to take on the big challenges and opportunities of our time."
In late September, Chodosh unveiled conceptual plans for CMC's integrated sciences program and center. Rooted in CMC's foundational leadership mission, the new program will prepare students to lead in a modern global economy and create expansive, collaborative, and innovative learning opportunities.
"CMC's approach to science is what our students need," said Aditi Chitre '22, a neuroscience and philosophy major. "Some of the most important issues society faces—and will continue to face—have to do with public health crises, climate change, and artificial intelligence. The integrated sciences department will equip CMC students, both in science and non-science, with the skills needed to tackle these challenges."
Walking into the first level of the Robert Day Sciences Center, students will enter a full-height atrium and spaces that facilitate collaborative activity throughout. Other envisioned spaces include the Workshop, the Innovation Hub, and the Agora, high-trafficked areas for study, group projects, multidisciplinary spaces, presentations, and virtual convenings, as well as classrooms and offices for CMC institutes, centers, and labs. Recognizing that the new 120,000-square-foot center will be used by the entire campus for extended hours, the design anticipates a café on the ground level.
The two parallel stacks on the first floor are rotated by 45 degrees on levels two and three and will house teaching and research labs, all flexibly designed to adapt to multiple uses, as well as offices for faculty. Plans also call for both levels to benefit from terraces that allow easy access to the outdoors, visibility to the main atrium, plenty of natural light, space for public art, and multiple independent and group gathering spaces.
Located on the eastern edge of the current campus footprint at the corner of Ninth Street and Claremont Boulevard, the Robert Day Sciences Center will create a strong presence and gateway on Claremont Boulevard, while launching a series of campus developments and improvements to prepare CMC for its next chapter.
The College continues to seek support for the Robert Day Sciences Center and its new integrated sciences program. You can learn more here.
Contact
Office of Strategic Communications & Marketing
400 N. Claremont Blvd.
Claremont, CA 91711
Phone: (909) 621-8099
Email: communications@cmc.edu

Media inquiries: David Eastburn
Phone (O): (909) 607-7377
Phone (C): (808) 312-8554
Email: deastburn@cmc.edu