In Memoriam: Ambassador C. Steven McGann '73
Retired U.S. Ambassador C. Steven McGann '73, whose distinguished diplomatic and public service career spanned decades, and who played a key role in forging humanitarian policies that increased global peace and security, while advocating for gender equality, passed away on May 24. A member of the Claremont McKenna College Board of Trustees, McGann was 71 years old.
"Steve McGann's impact goes far beyond the significant role he played at CMC as a dedicated member of our Board of Trustees," said David Mgrublian '82 P'11, Chairman of CMC's Board of Trustees. "His professional impact is measured on a global scale through a career that embodied responsible leadership, with a focus on democracy-building, issues of peace and security, and critical humanitarian causes. Steve's powerful legacy is indelibly shaped by his leadership, dignity, and unwavering service to his country, and to our College. He will be deeply missed."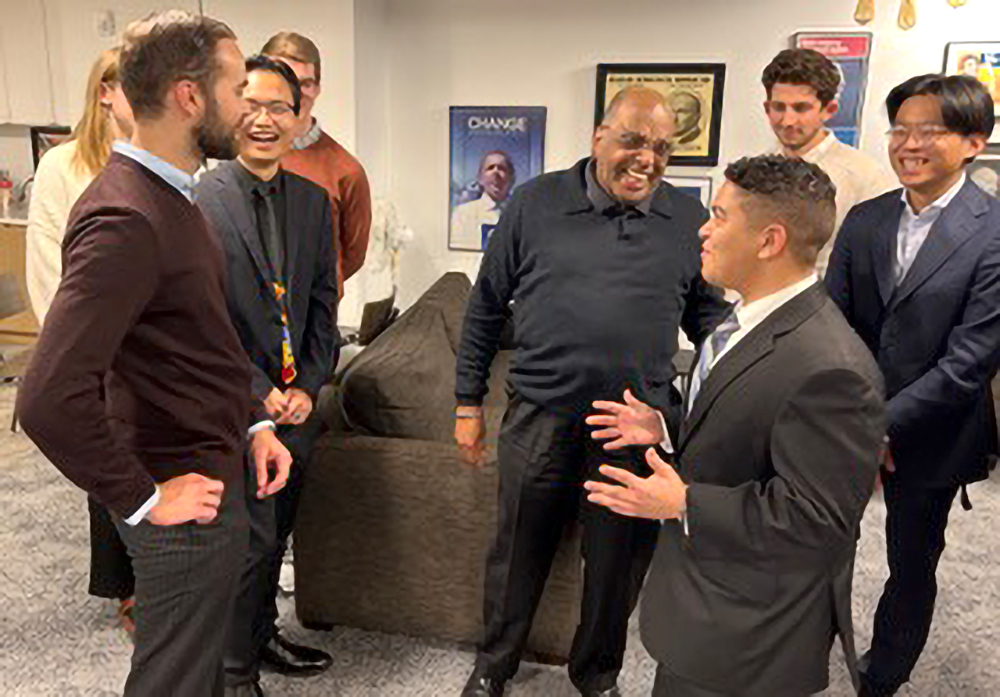 McGann worked for six presidential administrations in an array of diplomatic assignments, serving as the United States Ambassador to Fiji, Kiribati, Nauru, Tonga, and Tuvalu under President George W. Bush and President Barack Obama. He was also responsible for drafting and negotiating the Security Council resolution that imposed sanctions against the Taliban for harboring Osama bin Laden and Al Qaeda.
The self-effacing, quick-witted McGann, known for his dry humor and warm personality, was devoted to Claremont McKenna College. In a keynote address at Claremont McKenna in 2017, McGann credited his CMC professors for his long and successful career in foreign policy.
"Everything I learned about foreign policy I learned right here on campus, right here at CMC," McGann said. "My mentor was Professor Ed Haley… and I took every one of his classes. He brought me to the Model UN program in 1972, and he was my reference for joining the Foreign Service."
The late Professor Ward Elliott was also a tremendous influence. "(When) drafting and negotiating the Security Council resolution 1367 that imposed sanctions against the Taliban... I knew that resolution would have the impact of domestic law. Professor Ward Elliott taught me in his Constitutional Law class that action ratified by international treaties have the power of domestic law."
Paul Beninger '73 P'09, who met McGann during his first year at CMC, said McGann was known for his diplomacy – even as a college student.
"I remember being in Professor Painter's freshman English class with Steve when the discussion went off the rails and Steve brought it back to the topic at hand with some insightful comments without calling anyone out," said Beninger. "He was a true leader from his earliest days in college."
"Steve McGann was a giant on all levels personal and professional. We have lost a generous, brilliant, dedicated, warm friend. We have lost a prominent ambassador for the United States on the world stage and for CMC," said President Hiram E. Chodosh. "His leadership improved the lives of women and men in areas hard-hit by conflict and climate change. He inspired our students by example, through his leadership on our Board and in our Washington Program, and his energetic simulations and engagements on our campus."
After earning his B.A. in political science from CMC, McGann received a graduate degree in government from Cornell University and a master's degree from the Industrial College of the Armed Forces. He was also a graduate of the Naval War College's Fourth Joint Force Maritime Combatant Commander Course.
McGann joined the Foreign Service in 1979, and became a career member, Senior Foreign Service, with the rank of Minister-Counselor (FE-MC). In the Pacific, McGann forged regional policies on law enforcement, ending trafficking-in-persons, security assistance, fisheries protection, humanitarian assistance, and disaster response, particularly as a result of the impacts of climate change.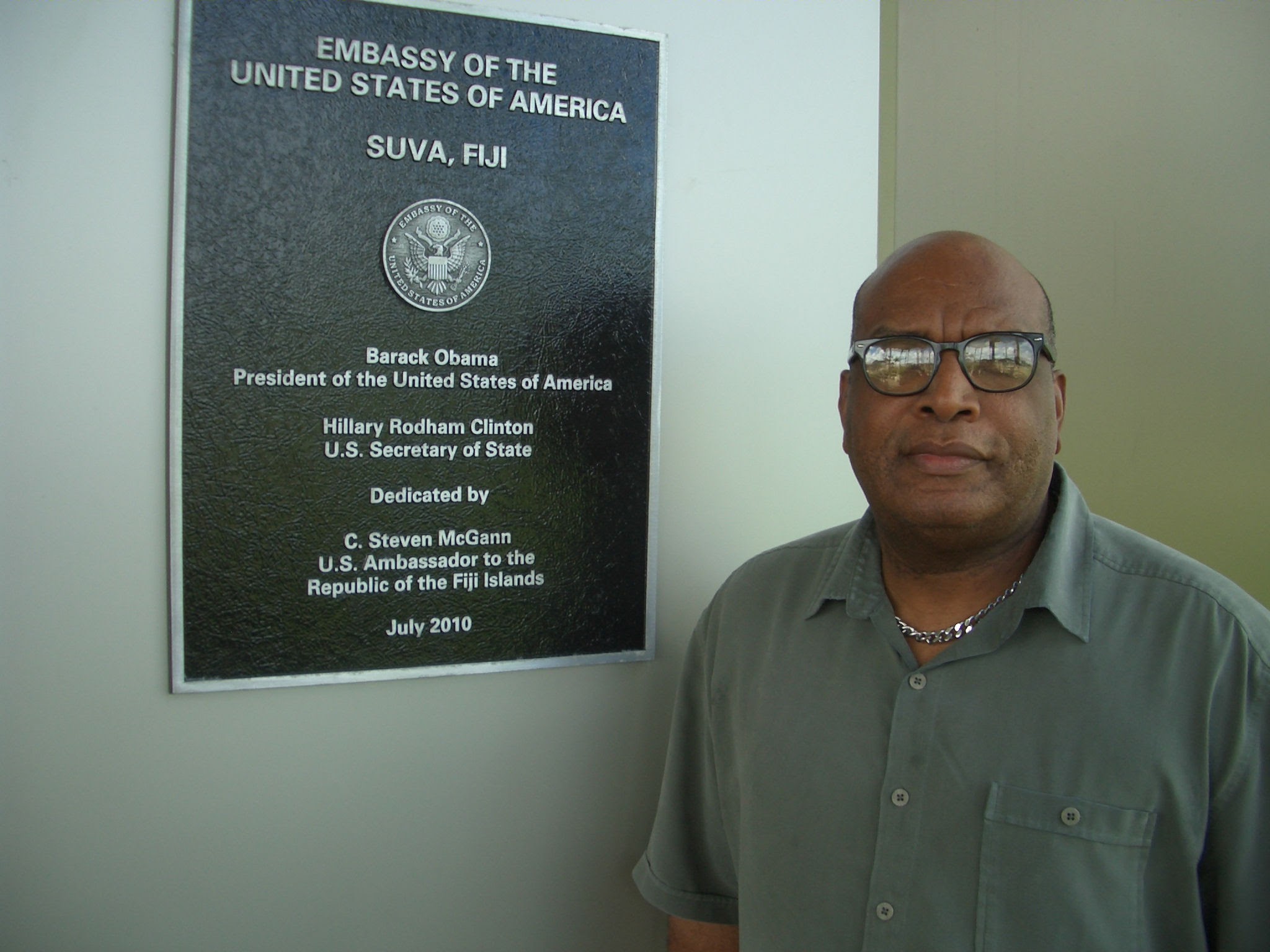 In addition to serving as Ambassador under President George W. Bush, McGann was assigned as Chargé d'Affaires (ad interim) of the United States Embassy in Dili, Timor-Leste in 2014 where he provided first-time U.S. funding for three women's NGOs; Director of the Office for Australian, New Zealand, and Pacific Island Affairs; Senior Advisor for North Korean Human Rights and Refugees and Maritime Security Coordinator in the State Department's Bureau for East Asian and Pacific Affairs; Director for Asia and the Near East in the Bureau of Population, Refugees, and Migration.
He also was Deputy Commandant and International Affairs Adviser of the Dwight D. Eisenhower School for National Security and Resource Strategy at National Defense University (NDU). He served as the first Vice Chancellor of the College of International Security Affairs at NDU. During his tenure, McGann was instrumental in including Women, Peace and Security studies in the overall curriculum. He was a founding member of "Mobilizing Male Allies for Women, Peace and Security."
McGann oversaw humanitarian assistance for Iraq, Afghanistan, Palestine, Bhutan, and North Korea. As a member of the United States Mission to the United Nations (1998-2000), McGann developed and implemented Security Council strategies for Afghanistan, Cyprus, Nagorno-Karabakh, and Burundi. During an earlier assignment to USUN, McGann was the action officer responsible for the UN Commission on the Status of Women (1988-91). He also served as South Asia Bureau Deputy Director for Pakistan, Afghanistan, and Bangladesh (2000-2002) to help craft policies to restore democracy in Afghanistan with a focus on gender equality.
As founder of The Stevenson Group, a Washington, D.C. consulting firm, McGann deployed his diplomatic skills to provide global solutions for economic growth and security.
McGann was recently elected to the American Academy of Diplomacy, and nominated to the board of visitors of the Army War College, Carlisle, Pa., where he helped oversee curriculum and programs.
He explored policy issues in articles, co-writing the piece, "Canaries in the Coal Mine: Women, Racism, and National Security," where he advocated for the Women, Peace and Security Act of 2017 (WPS ACT). "This is an opportunity to focus on ensuring that the WPS 2017 Act helps inform actions that address our domestic issues and enhance the role women play in implementing peace at home. For example, Governors and Mayors can lean on the WPS Act to hold consultations with women's organizations in cities across the country to discuss what they see as the most pressing peace and security priorities in their communities and nationally," he wrote.
McGann was a devoted champion of women in his actions and through his writings. During his CMC address in 2017, he said that the College's decision to go co-ed was "one of the most significant decisions that we made as a college." Noting that a large number of CMCers who take part in the College's Washington Program are women, he said, "This means, if we look at the metrics...our successors in leadership roles will be women of CMC."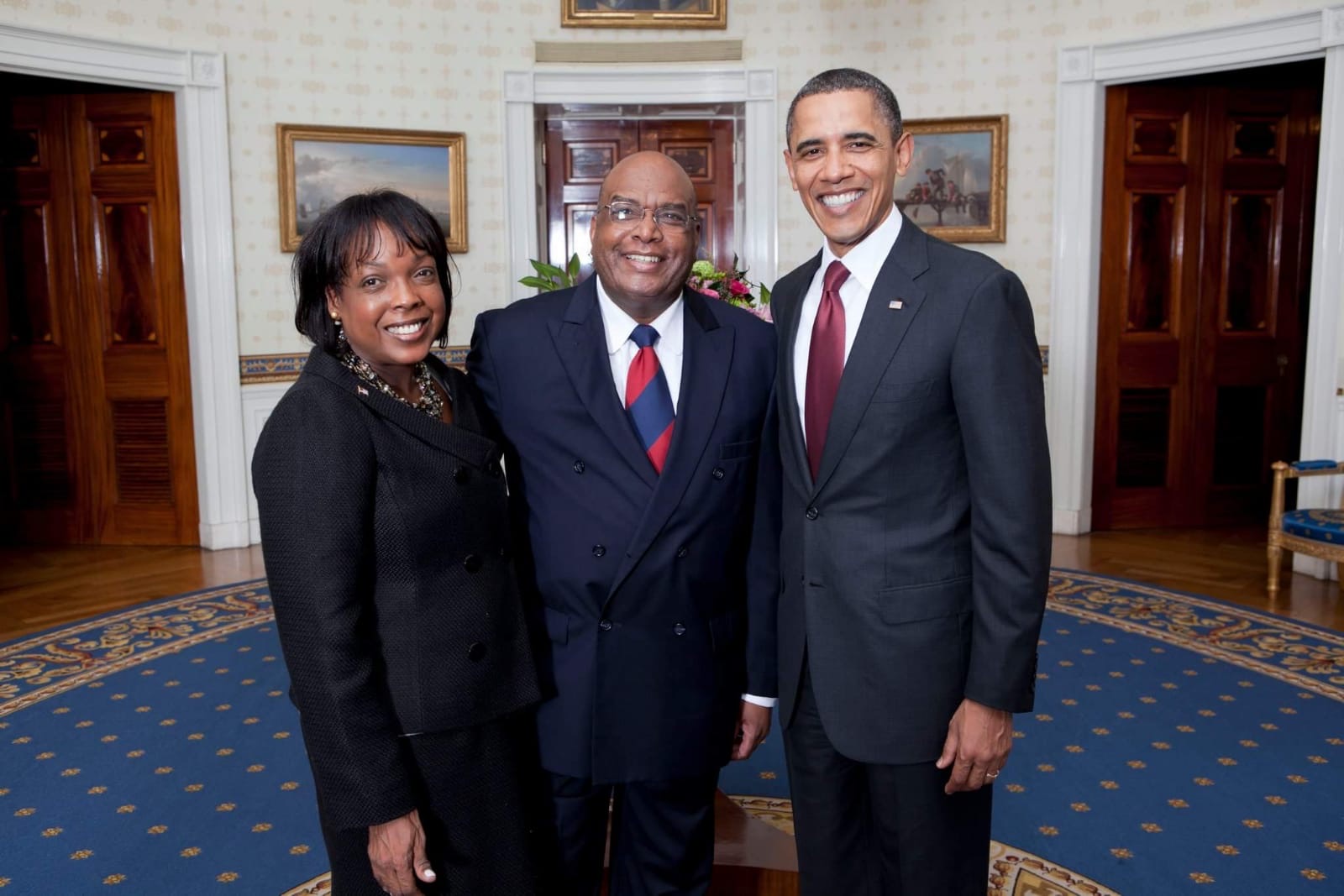 Maija Harkonen, director of the Washington Program, said McGann was one of the program's biggest supporters, never missing an opportunity to meet with students. "Steven always had time to mentor, advise, and make introductions for whomever needed help with networking. He was enthusiastic about organizing panel discussions and inviting first-rate speakers."
Lorraine Bains '88 got to know McGann through the Washington Program where they served together on the program's leadership team. "He was committed to serving the CMC community and will leave a legacy representing the best of us."
McGann was looking forward to attending his 50th Class Reunion at CMC this weekend, not knowing he was to receive the George C. S. Benson Distinguished Achievement Award, the highest honor bestowed by the CMC's Alumni Association for outstanding professional and public service.
"Reflecting his experience as a student when the Washington Program began in 1972, as a Trustee, Steve recognized its continued importance and nurtured its development, looking to connect it with the Integrated Sciences Program under development on the CMC campus," said his friend Beninger. "He loved his family, he found time to mentor others, and he continued to give of himself to his community."
McGann will receive the award posthumously as his class celebrates him at CMC on June 1.
He is survived by his wife, Bertra Bradford McGann, his mother, Evangeline Marshburn Hutson, and his children, Leyland Seth McGann, Bethany Lauren McGann, Bradford Warren McGann, and Benjamin Vance Stevenson McGann. He is predeceased by his son Steven Bryce McGann.
His family lovingly shared this obituary, and is planning a funeral mass on June 5 which will be live-streamed. For information on the the mass and additional memorial services please visit this page.
Contact
Office of Strategic Communications & Marketing
400 N. Claremont Blvd.
Claremont, CA 91711
Phone: (909) 621-8099
Email: publicaffairs@cmc.edu

Media inquiries: David Eastburn
Phone (O): (909) 607-7377
Phone (C): (808) 312-8554
Email: deastburn@cmc.edu