About Hiram Chodosh
---
Hiram Elias Chodosh is Claremont McKenna College's fifth and current president. Widely recognized for his innovations and scholarship in higher education, comparative law, and international justice reform, Chodosh has led CMC's efforts to broaden and deepen its singular mission to prepare students for full, productive lives and roles of responsible leadership in business, government, and the professions.
Born in 1962 in Elizabeth, New Jersey and raised in nearby Hillside, New Jersey, President Chodosh attended and received his B.A. in history from Wesleyan University in 1985 and his J.D. from Yale Law School in 1990. During his time at Yale, he met his future wife, Priya Junnar, who has served as Director of CMC's Marian Miner Cook Athenaeum since 2014. Following his graduation from law school, Chodosh entered law practice at the New York City headquarters of the international firm Cleary Gottlieb, where he specialized in transnational law. In 1993, he left the firm to join the faculty at the Case Western Reserve University School of Law in Cleveland, where he became the Hostetler Professor of Law, Director of the Frederick K. Cox International Law Center, and Associate Dean of the Faculty. In 2006, Chodosh became Dean of the S.J. Quinney College of Law at the University of Utah. During his tenure, he served as the Dean, the Hugh B. Brown Endowed Presidential Professor of Law, and the Senior Presidential Advisor on Global Strategy. In those capacities, he helped establish several new law school and university centers to address law and bioscience, global justice, educational innovation, and research on veterans. He also was instrumental in working with the Utah legislature and the university to build a new $62.5 million building to house the College of Law.
In 2013, President Chodosh was elected by the Board of Trustees as president of Claremont McKenna College, officially taking office on July 1, 2013. Under his Presidential leadership, Chodosh has helped the College enhance its distinctive leadership mission in liberal arts education. Through The CMC Strategy, CMC has raised more than $200 million in new funding for scholarships (The Student Imperative); student opportunities, internships, and experiences (The Soll Center for Student Opportunity); and additional financial support (Kravis Opportunity Fund). Over the past five years of its expanded Opportunity Strategy, the College has increased the proportion of entering Pell-eligible students by over 75 percent and nearly doubled its percentage of students who are first in their family to attend college, earning recognition for its role as a higher education leader from the American Talent Initiative.
President Chodosh, an avid sports fan, at a CMS basketball game.
In 2015, President Chodosh and 26 students ran the LA Marathon together to raise more than $80,000 in support of The Student Imperative for financial aid and scholarships.
CMC has demonstrated national leadership on longstanding commitments to the freedom of expression, viewpoint diversity, and effective dialogue (the Open Academy), and the understanding and mitigation of social division (the CARE Center and the Presidential Initiative on Anti-Racism and the Black Experience in America). Roberts Pavilion, opened in 2016, provides an award-winning facility for athletics, recreation, and community events. The Public Art Initiative has enriched the cultural, intellectual, and scholarly life of campus through a collection of signature pieces from world-renowned artists.
The College has further committed to its future through The Campaign for CMC: Responsible Leadership, led by core principles to Honor CMC's Leadership Mission, Expand Transformative Student Opportunities, and Prepare Future Leaders Through Integrated Sciences. The third pillar has led to an ambitious vision for integrated sciences and computation, including a new data science sequence and major, the Murty Sunak Quantitative and Computing Lab, and development of a next-generation academic program on the grand socio-scientific challenges of our time, with a computational core, to develop intersections with CMC strengths in policy, business, and ethics. This seminal investment in the integrated sciences will lead to an iconic, new center, triggering a series of developments and improvements for an expanded east campus.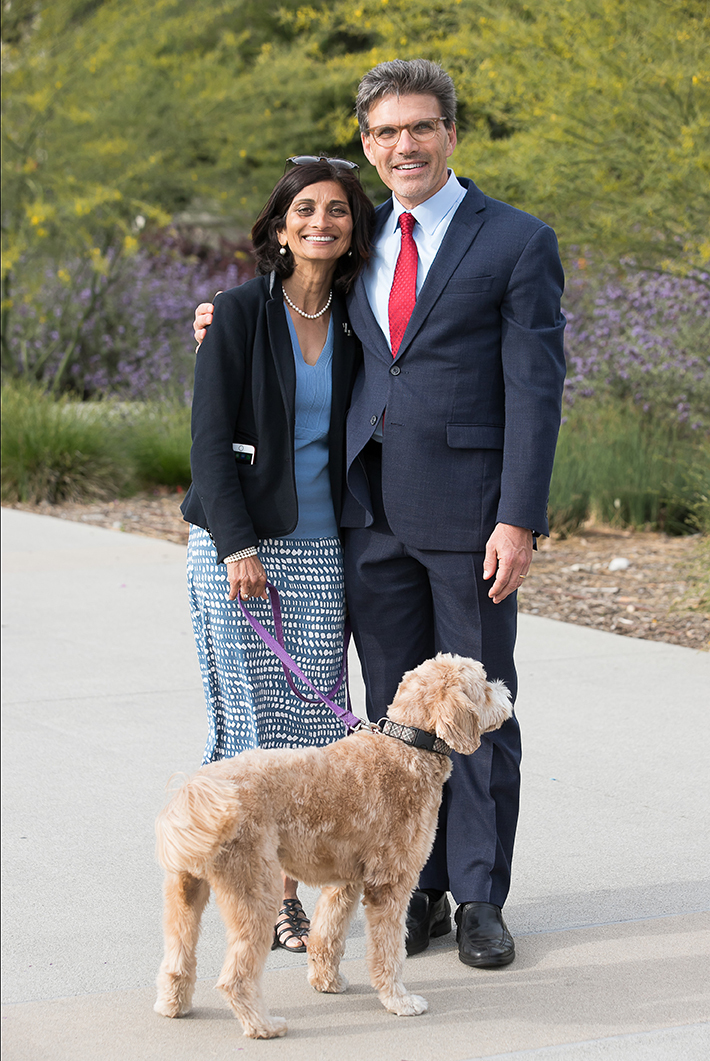 Based on these investments, Claremont McKenna College is highly accomplished across a wide range of measures: selectivity in admissions and resources for students on financial aid; social mobility; diversity; and post-graduate success and job satisfaction; open inquiry and viewpoint diversity (recognized by the Heterodox Academy for institutional excellence, ranking 1st in higher education for free speech by the Foundation for Individual Rights in Education); Model UN (world champions last 4 of 5 years); competitive athletics (3rd in Division III in 2018-19); and many other signature programs.
Outside of Claremont McKenna College, President Chodosh has worked on reform projects or studies in more than a dozen countries. He has played a central role in the growth of mediation in India, where he was a Fulbright Senior Scholar in 2003. He founded and directed Global Justice Project: Iraq under a $10.4 million grant (2008–10) from the U.S. Department of State. He has served in advisory positions on justice reform for the World Bank Justice Reform Group, the International Monetary Fund Legal Department, and many court systems, non-profit organizations, and national commissions. In 2011, Chodosh was named a recipient of the Gandhi Peace Prize by the Government of India, and in 2013, he was recognized as one of the 25 most influential legal educators in the country.

President Chodosh's publications include Challenged Justice: In Search of Judicial Independence (with Shimon Shetreet and Eric Helland, Brill Nijhoff, 2021); Uniform Civil Code of India: A Blueprint for Scholarly Discourse (with Shimon Shetreet, 2016); Law in Iraq: A Document Companion (with co-editor Chibli Mallat, 2013), both published by Oxford University Press; and Global Justice Reform: A Comparative Methodology (2005, NYU Press). President Chodosh and Priya Junnar and have two adult children, Saja and Caleb.