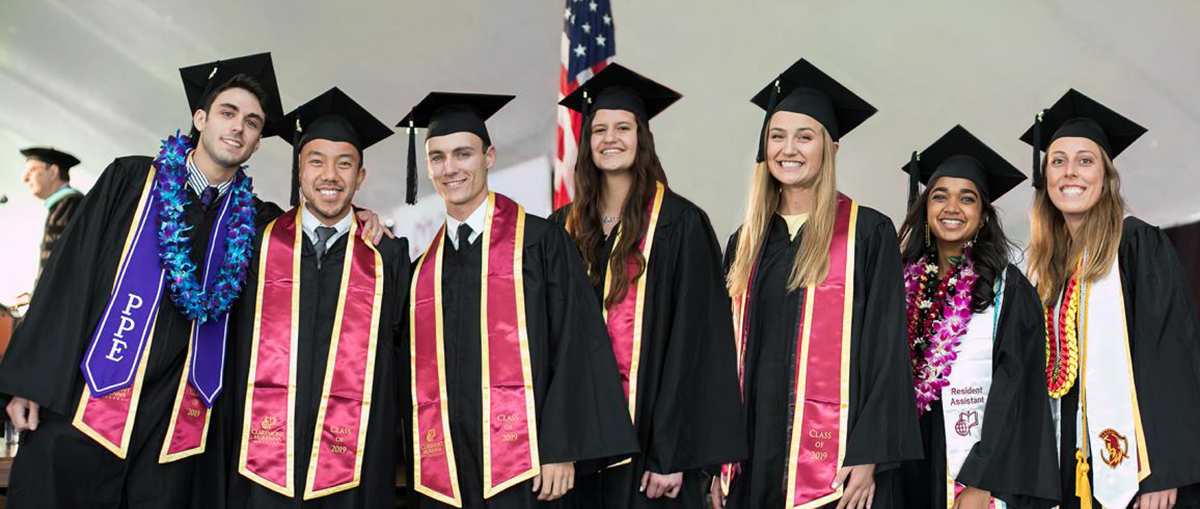 Claremont McKenna College
73rd Annual Commencement Ceremony
CMC has decided to postpone the May commencement for the Class of 2020 due to the ongoing public health threat of COVID-19. The College will work with our graduating senior class leadership, faculty, staff, and the Board of Trustees to set a new date for an on-campus, in-person, live commencement. Questions, please call (909) 607-2856 or (909) 607-3748 to speak to a member of the Commencement Planning Committee.
To view President Chodosh's full message regarding commencement, please click here.
Watch the 2019 commencement video or the recap video.
Commencement highlights
Commencement recap