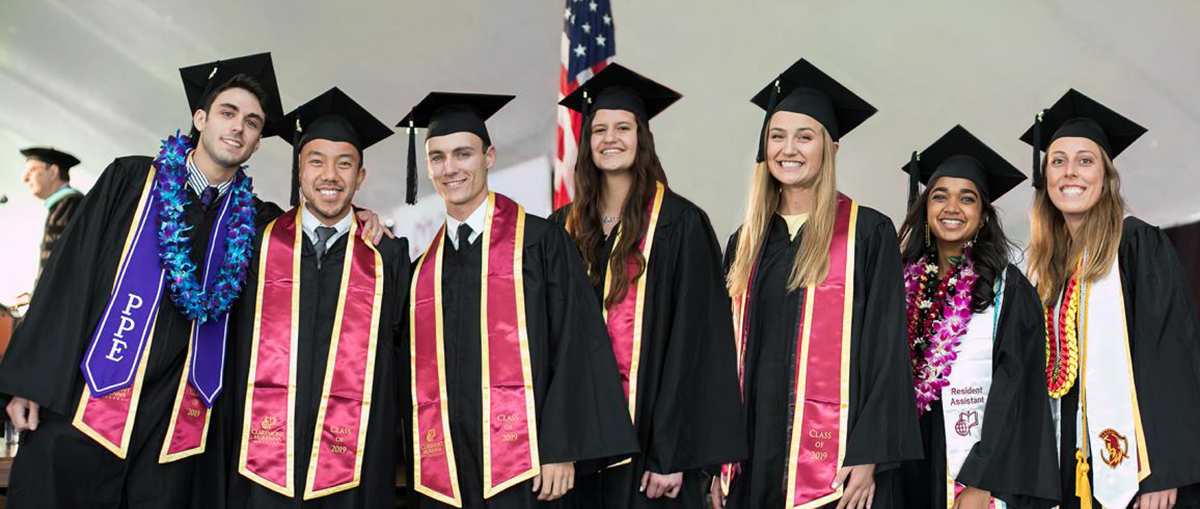 Claremont McKenna College remains committed to honoring the accomplishments of the Class of 2020 and Class of 2021 and their families in a responsible and meaningful manner. Planning for commencement celebrations for both classes is still underway. We are continuing to work with our graduates, students, families, faculty, staff, and the Board of Trustees to set a new date for on-campus, in-person, celebrations.
Questions, please call (909) 607-2856 or (909) 607-3748 to speak to a member of the Commencement Planning Committee.
Watch the 2019 commencement video or the recap video.
Commencement highlights
Commencement recap