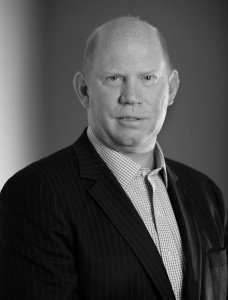 Ernie Iseminger, CMC's vice president of development and external relations
CMC Vice President of Development and External Relations Ernie Iseminger has teamed with Henry R. Kravis Prize in Leadership director Kim Jonker and William F. Meehan III, director emeritus of McKinsey and Company, to write about three key strategies for fundraising success for nonprofit leaders.
Fundraising is Fundamental (If Not Always Fun) is one in a six-part series for the Stanford Social Innovation Review that examines the timeless principles of leading, sustaining, and expanding nonprofits. Specifically, it features best practices from Kravis Prize recipients. This third installation, coauthored by Iseminger, focuses on "The Ask."
Overcoming a reluctance to ask people for money is a crucial step that every nonprofit leader must make, reads the article's sub-title. The authors make the observation that although many nonprofit leaders are uncomfortable asking people for money, growing their organizations means redoubling their commitment to fundraising.
Using personal insight as well as the practical, valuable examples of Kravis Prize recipients Johann Koss (Right To Play), Roy Prosterman (Landesa), and Robin Smalley (mothers2mothers), among others, Iseminger et al. outline three tried and true principles that effective fundraisers follow:
Spend money to raise money
Go where the money is
Conquer your fear of asking for money
Read the article in full