Landesa, the inaugural recipient of the 2006 Henry R. Kravis Prize in Nonprofit Leadership, has won the 2015 Hilton Humanitarian Prize.
Established by the Conrad N. Hilton Foundation to recognize organizations that make extraordinary contributions to alleviating human suffering, the $2 million prize is the world's largest.
When Javier Okhuysen and Carlos Orellana wanted to help prevent avoidable blindness in Mexico through state-of-the art, low-cost cataract surgery and eye care, they turned to Endeavor to help develop their business, salaUno. When Leila Velez sought help to grow her afro-Brazilian hair care business, Endeavor provided her with the necessary business tools and mentoring to realize her dream. Today Beleza Natural operates a chain of 24 salons and employs over 1,000 women.
March 13, 2014-- See photos from a daylong series of activities for the Henry R. Kravis Prize In Leadership at Claremont McKenna College. The day included discussions and panels with past prize winners, a lunch presentation by Kathy Spahn, CEO of Helen Keller International at the Athenaeum, classroom visits by prize winners, concluding with the evening award ceremony dinner with remarks by Henry Kravis, Marie-Josee Kravis and Kathy Spahn.
[rev_slider 2014kravisprize]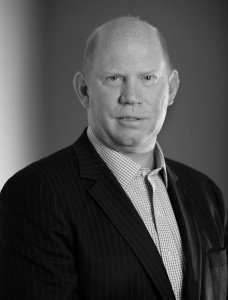 Ernie Iseminger, CMC's vice president of development and external relations
The nine recipients of the Henry R. Kravis Prize for Leadership, which honors the efforts of leaders in the non-profit sector, are more than just winners, they're a community working for the same goal – change – and spreading that message with the media's help in order to make that community grow.
Land is the key