CMC honors faculty with awards for excellence

After adapting and innovating during a year of virtual learning like no other, CMC honored five outstanding professors with awards recognizing their teaching, scholarship, and service.
"The 2021 CMC Faculty Awards demonstrate extraordinary dedication to innovative and engaging teaching and mentoring, prolific scholarship that addresses pressing real-world problems and involves students in meaningful collaborations, and service to the College that has a substantial and lasting impact," said Heather Antecol, vice president for academic affairs and dean of the faculty.
Congratulations to this year's winners.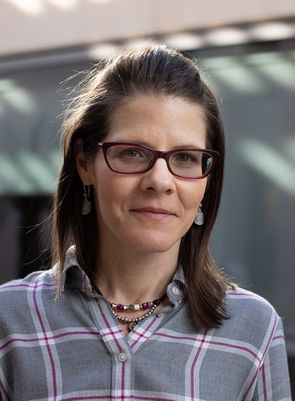 Heather Ferguson, associate professor of history: Glenn R. Huntoon Award for Superior Teaching
Ferguson, who teaches courses that range from the late antique to the modern period, was selected by CMC students for her ability to bring them into the forms, processes, and structures that shape lived experiences in the past and demonstrate how they might use these analytic tools in their own present. She has also served as a teaching innovation group facilitator and led a team to think about best practices for project work in courses. "Her genuine interest in history was so compelling that it inspired me to change my major," noted one of her student nominators. "In her classes, she is such a genuine and kind teacher who truly wants to see her students succeed."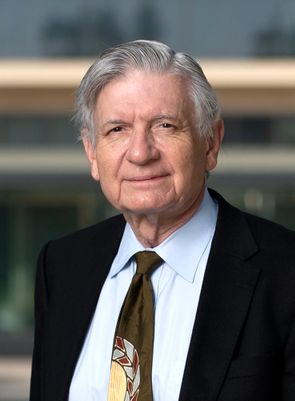 Nicholas Warner, professor of literature: G. David Huntoon Senior Teaching Award
Warner joined the CMC faculty in 1980 and is a beloved mentor to students and alumni. "For me, teaching is a two-way street, you meet the students halfway and they meet you halfway," Warner said in a recent feature about his 40-year College anniversary. "I feel very much that at CMC, the students and faculty are working together toward a common goal." Warner, a multi-time Huntoon Award winner, was cited for his investment of extra time and energy during the pandemic, in particular, adjustments he made with guest speakers, asynchronous presentations, collaborations with other disciplines, and his encouragement of students to lead class discussions. "Professor Warner taught me how to become a writer," shared one of his student nominators. "There is no greater gift than that."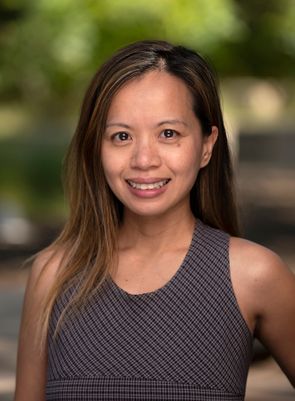 Stacey Doan, associate professor of psychological science: Faculty Scholarship Award
Doan, who published 13 articles this year, has been especially active with her research upon earning a Ho Family Foundation Special Programs grant to investigate resilience training for young adults and a National Institute of Child Health and Development grant to explore children's academic competence in contexts of risk. She was also awarded a RAPID grant from the National Science Foundation to study the effects of the Coronavirus pandemic on families with young children. "She has brought in external funding during a particularly challenging time, has adapted her research to address pandemic-related issues, has involved an enormous number of students in her lab/research, collaborates across the colleges, and has, of course, published extensively," said one of Doan's nominators. In addition to her teaching, Doan is director of the Berger Institute for Individual and Social Development.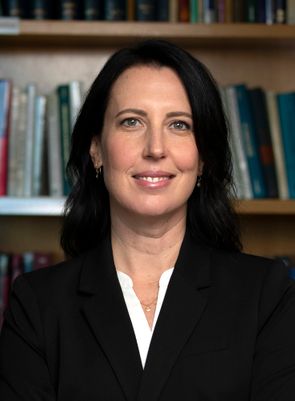 Shanna Rose, Tuohy Associate Professor of Government and Management: Roy P. Crocker Award for Service
Rose was cited for her exceptional service on a number of CMC committees, ranging from membership on the Academic Affairs Committee of the Board of Trustees and the search committee for a new Dean of the Faculty to work on emergency pandemic child/dependent care. Rose showcased "serious commitment to the College, and particularly to the faculty, through this work," shared one of her peer nominators. Rose, an expert in public policy and American politics, directs CMC's public policy major.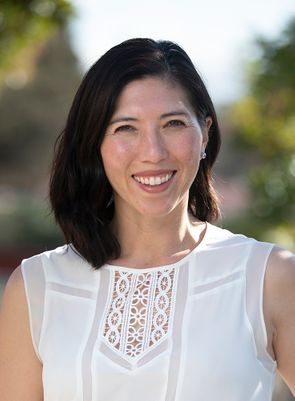 Tamara Venit-Shelton, professor of history: Deans Award
Venit-Shelton's work this academic year had a major impact across the College, including the collection of project ideas that faculty could integrate into their courses; serving as co-principal investigator of EnviroLab Asia, which has facilitated new interdisciplinary research and coursework across the five colleges through a variety of on-campus programs; and overseeing the development of the new Faculty Fellows program through the Faculty Steering Committee of the Presidential Initiative on Anti-Racism and the Black Experience in America, which she chairs. Venit-Shelton's book, Herbs and Roots: A History of Chinese Medicine in the American Medical Marketplace, also won the 2020 Phi Alpha Theta Best Subsequent Book Award.
Contact
Office of Public Affairs and Communications
400 N. Claremont Blvd.
Claremont, CA 91711
Phone: (909) 621-8099
Email: publicaffairs@cmc.edu

Media inquiries: Gilien Silsby
Phone: (213) 500-8673
Email: gsilsby@cmc.edu