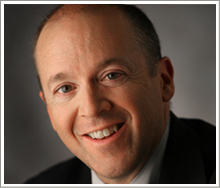 Dear Members of the CMC Community,
Vice President for Academic Affairs and Dean of the Faculty Gregory Hess informed me today that he has accepted the Presidency of Wabash College. He will assume his duties as the 16th president of Wabash on July 1, 2013. He has served as the Vice President for Academic Affairs and the Dean of the Faculty since 2006 and as an endowed Professor of Economics since 2002.
During his tenure as the academic leader of the College, Greg has been instrumental in the hiring of nearly half of the tenured and tenure-track faculty currently at CMC. He has successfully led major reforms to our Appointments, Promotion and Tenure procedures and our general education program. Under his leadership, he supervised and led the planning and implementation of new CMC programs in Jordan, Silicon Valley, and South Korea. He led the establishment of the College's first academic summer program, the Master's program in Finance, as well as new programming in creative writing, Arabic, and Portuguese.
Within the Consortium, Greg is currently leading the search for the A. J. McFadden Dean of the Library of the Claremont Colleges, led the search for the Weinberg Family Dean of the Keck Science Department, and has chaired the seven institution Academic Deans' Council. Two of Greg's more unusual contributions have been the formation of the Faculty Athenaeum Wine Committee and the movement of the College's web domain from mckenna.edu to www.cmc.edu.
Greg's tireless and thoughtful dedication to CMC will be missed. He has been a persistent and consistent spokesperson for the elevation of teaching and scholarship at the College. In recognition of Greg's accomplishments, the CMC Alumni Association recently named him a lifetime member. Please join me in wishing Greg great success in his new role as the President of Wabash College.
Sincerely,
Pamela Gann
President