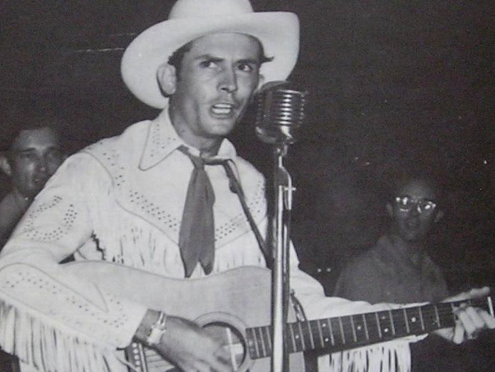 LOST RECORDINGS PRODUCED BY OMNIVORE: Hank Williams in 1951.
REGARDING HENRY: When she's not applying her literary training to Jane Austen or to the pages of Ms. magazine or assisting students at the Center for Writing and Public Discourse, Center Director and Literature Professor Audrey Bilger devotes her energies to another important area of contemporary arts and culture: restoration and preservation.
The recent release and Grammy nomination (for best historical recording) of Hank Williams' The Garden Spot Programs, 1950 (Omnivore Recordings) was made possible by a wide variety of specialists, including Bilger.
The album provides listeners with a rare chance to listen to the country legend's performances and banter as part of a radio program sponsored by a Texas nursery (hence the recording's title). Williams' work on this record belongs to the transition period when radio broadcasts shifted from live-music shows to disc jockey programs.
Williams and a Nashville band made a recording that simulated a live show … and disc transcriptions of this show were then shipped off to radio stations around the country. The discovery of these discs led to the Omnivore production, which required audio restoration expertise from Michael Graves along with liner notes by Williams biographer and co-producer Colin Escott that place the recordings within the larger context of Williams' overall career. Bilger worked with Escott and edited his notes.
This is hardly the first time that Bilger has worked on music-related materials—she's lent her expertise to the texts accompanying releases by a variety of bands and artists, including Wilco, Big Star, and Dave Van Ronk. Her long, accomplished list of editorial work is included in the industry publication All Music Guide and can also be found at AllMusic.
Bilger's work with Omnivore also happens to be a family affair -- Founded by Bilger's spouse Cheryl Pawelski (who also co-produced the Williams album with Escott), Omnivore received its name from Bilger, who felt it ideally reflected the record label's wide-ranging interests and appeal.
To learn more about the Williams' recording, read a press announcement about the project at the Omnivore website.
***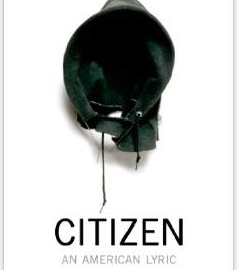 A CMCer WHO'S A BELIEVER: In light of racial turmoil across the country, The Believer's new online interview with acclaimed author Claudia Rankine couldn't be more timely. Her latest book, Citizen: An American Lyric, has been hailed by critics and authors as an evocative—and provocative—meditation on the critical issue of race. Her interviewer also happens to be CMC senior Ratik Asokan, who interned with McSweeney's magazine last summer and who continues to serve as a contributor to the hip, cutting-edge literary publication even as he juggles a full schedule and a double major that combines Literature with Environment, Economics, and Politics (EEP).
What also helped Asokan to produce this interview? The fact that Rankine is right across the street — at Pomona College, where she's a professor in their English Department. Asokan's other Believer interviews include conversations with novelists Vikram Chandra and David Bezmogis.
Visit here to read his complete interview with Rankine.