In Memoriam: Longtime CMC Trustee Howard Philip Marguleas P'87

Howard Philip Marguleas P'87, produce pioneer, philanthropist and longtime CMC Trustee, died June 1 in Rancho Mirage, Calif., following complications from cancer. He was 82.
Marguleas, who left a legacy of advocacy and philanthropy in academia, was a CMC Trustee who served under seven Board Chairs and two Presidents for more than 30 years. Furthermore, he made a generous donation to the College in honor of the late Frank W. Heggblade, former business partner and mentor—after whom the Heggblade Center is named. He later was a board member at Sierra Nevada College in Incline Village, Nev. He was vice chair of the UC Riverside board of trustees, in addition to serving on the University of California Agricultural Issues Center Advisory Board.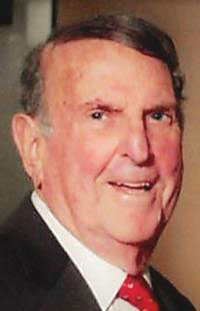 Recognized as leader and innovator in the U.S. produce industry, Marguleas played a pivotal role in California's fruit and vegetable agribusiness. Notably, he founded Bakersfield-based Sun World International, Inc., which introduced a variety of new fruits and vegetables to the American palate, including seedless watermelon, California-grown mangoes, and the first mainland distribution of Hawaiian pineapples.
Marguleas was born, raised, and educated in California's Bay Area, attending Lowell High School in San Francisco, and earning a Bachelor of Arts degree in agricultural economics from UC Berkeley. He started his career in produce at Heggblade-Marguleas Co., a produce marketing company founded by his father, Joseph, and partner Frank Heggblade. After selling Heggblade-Marguleas to Tenneco Inc. in 1970, Marguleas was president and CEO of the newly formed Heggblade-Marguleas-Tenneco.
Upon leaving Tenneco in 1976, Marguleas founded Sun World, Inc. In a joint venture with United Brands (now Chiquita Brands International, Inc.), Sun World became Sun World International, Inc. Under his stewardship, SWI became one of the nation's largest privately-held produce companies.
Throughout his career, Marguleas' leadership in agribusiness was widely praised. He served as a member of the California State Board of Agriculture under Governors Pat Brown and Ronald Reagan. In 1989, leading produce publication The Packer named him "Man of the Year." Subsequently, he was honored with the Distinguished California Agriculturalist Award in 1990. In 1999, the California Fresh Fruit Association granted him the Mentor's Award, and he was recognized as "Man of the Year" by the Riverside County Farm Bureau.
In addition to his success in agriculture, he lent his expertise to a number of executive boards. He was chair of the California State Chamber of Commerce board and served on other corporate boards, including Blue Shield of California, Ready Pac Foods, and Orange County-based real estate developer, The Irvine Company, of which he was an early investor.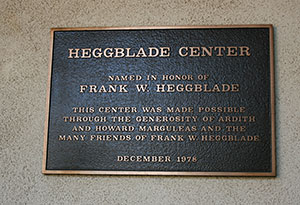 ​Marguleas actively championed healthcare and community organizations, holding chairs at Eisenhower Medical Center, the Heart Institute of the Desert, and Society of Fellows at United Cerebral Palsy of the Inland Empire. He was the founding chair of the American Cancer Society Foundation for the U.S., a founding member of the Coachella Valley Boys and Girls Club, the McCallum Theatre in Palm Desert, and the Parasol Foundation in Incline Village, Nev.
He is survived by his wife of 59 years, Ardith; his children, David, Dianna, Anthony, and Brian '87; nine grandchildren; sisters, Thelma and Betty; and many nieces, nephews, and cousins.
—Michael Tesauro
Contact
Office of Public Affairs and Communications
400 N. Claremont Blvd.
Claremont, CA 91711
Phone: (909) 621-8099
Email: publicaffairs@cmc.edu

Media inquiries: Gilien Silsby
Phone: (213) 500-8673
Email: gsilsby@cmc.edu