In memoriam: Fitness innovator and ALS hero Augie Nieto '80 P'08

Augustine "Augie" Nieto '80 P'08, the inspiring fitness industry pioneer who captured the national spotlight when he transformed his ALS diagnosis into a crusade for a cure, died on Feb. 22, 2023, at age 65.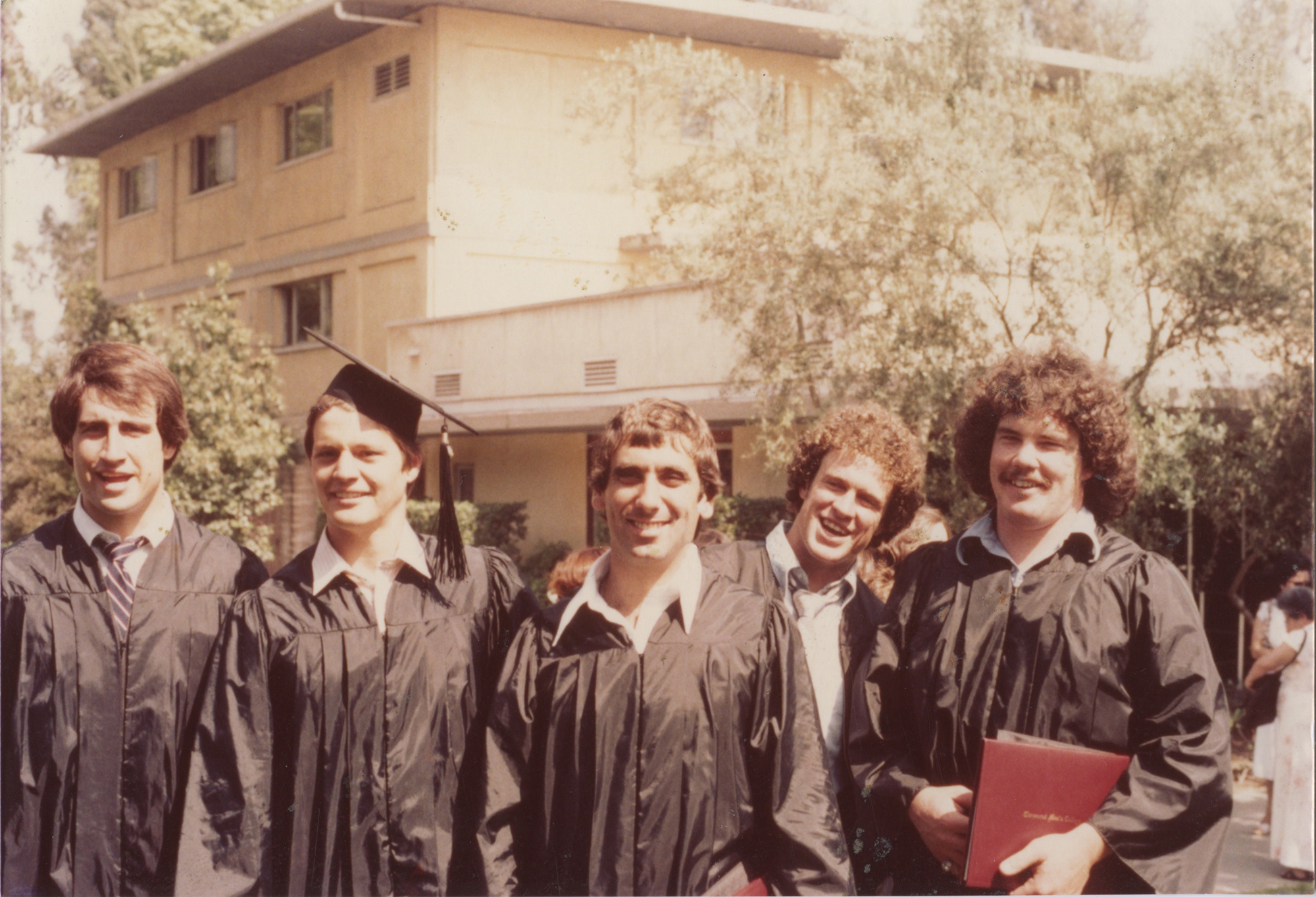 A self-described "idea man," 19-year-old Nieto developed a concept from his Claremont McKenna College senior thesis into LifeCycle, which later became Life Fitness, the world's largest commercial fitness equipment manufacturer.
When the entrepreneur was diagnosed in 2005 with amyotrophic lateral sclerosis (ALS) a progressive neurodegenerative disease, he immediately established the nonprofit "Augie's Quest to Cure ALS," with his wife Lynne. To date, the charity has raised more than $200 million for research into the disease. In addition, he became chairman of the board at the ALS Therapy Development Institute, pushing for research to better understand the mechanisms of how ALS affects the body, using the knowledge to develop new, more effective treatments for the disease.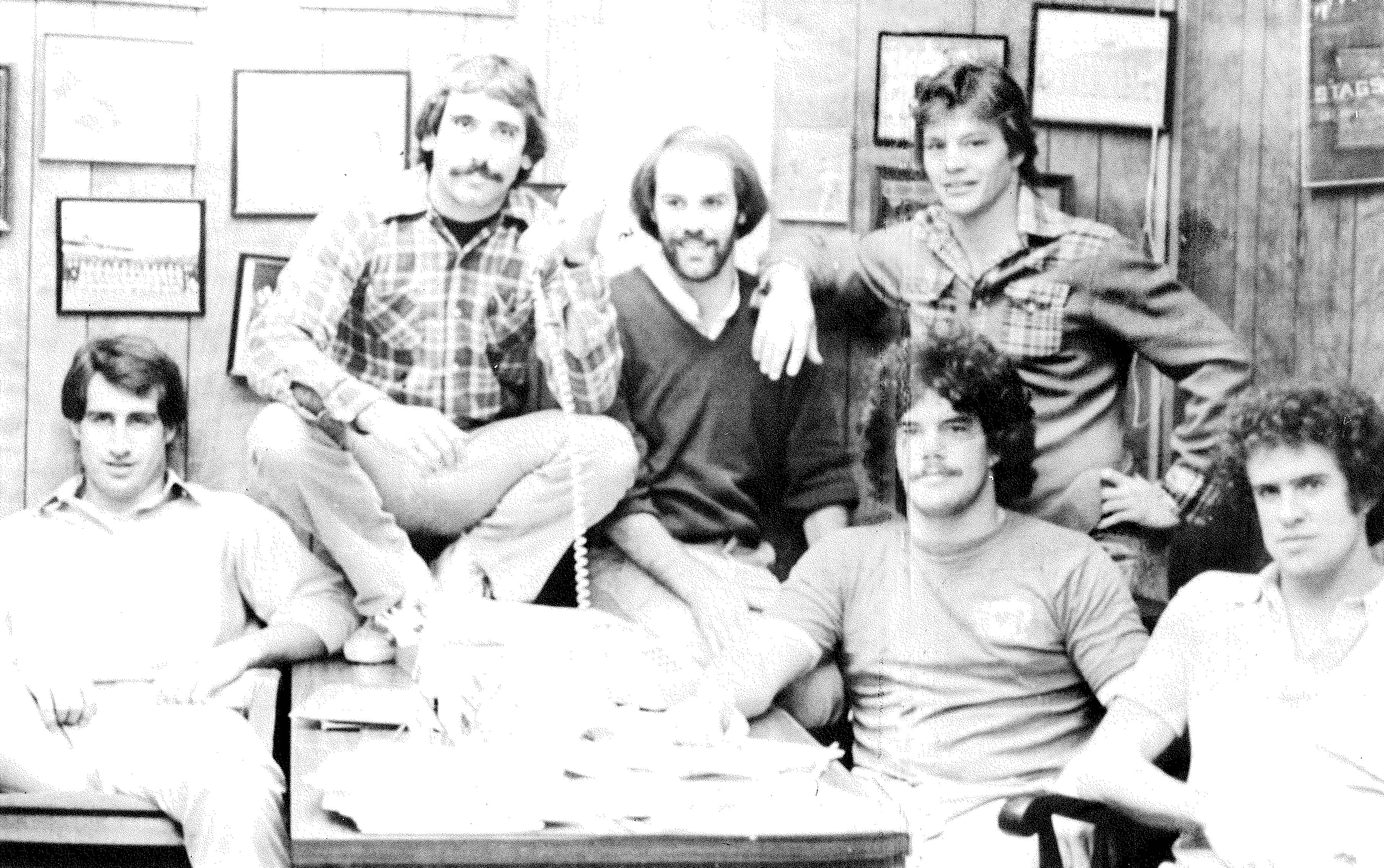 "Augie was directly responsible for countless advancements and changing the landscape of this horrific disease," the Augie's Quest team said in a statement. Among the nonprofit's achievements, Augie's Quest funding has led to the development of Tegoprubart (formerly AT-1501), a promising ALS treatment.
Nieto outlived the five-year life expectancy that comes with the ALS diagnosis, choosing to survive. He became the face of ALS, writing two books (the last one typing with his toes), and motivating generations with his entrepreneurial spirit as he battled ALS for two decades. He raised awareness of ALS by appearing in his customized wheelchair on national media, including the Today Show.
"Fierce scholar-athlete, big-idea entrepreneur, huge heart, resilience beyond measure, magical author, inimitable leadership," observed CMC President Hiram E. Chodosh. "Augie had it all and used every fiber of his being to inspire us all to serve others."
Nieto, who played center for the Stag football team and is enshrined in the Claremont-Mudd-Scripps Athletics Hall of Fame, is remembered by his CMC teammates as a fierce competitor.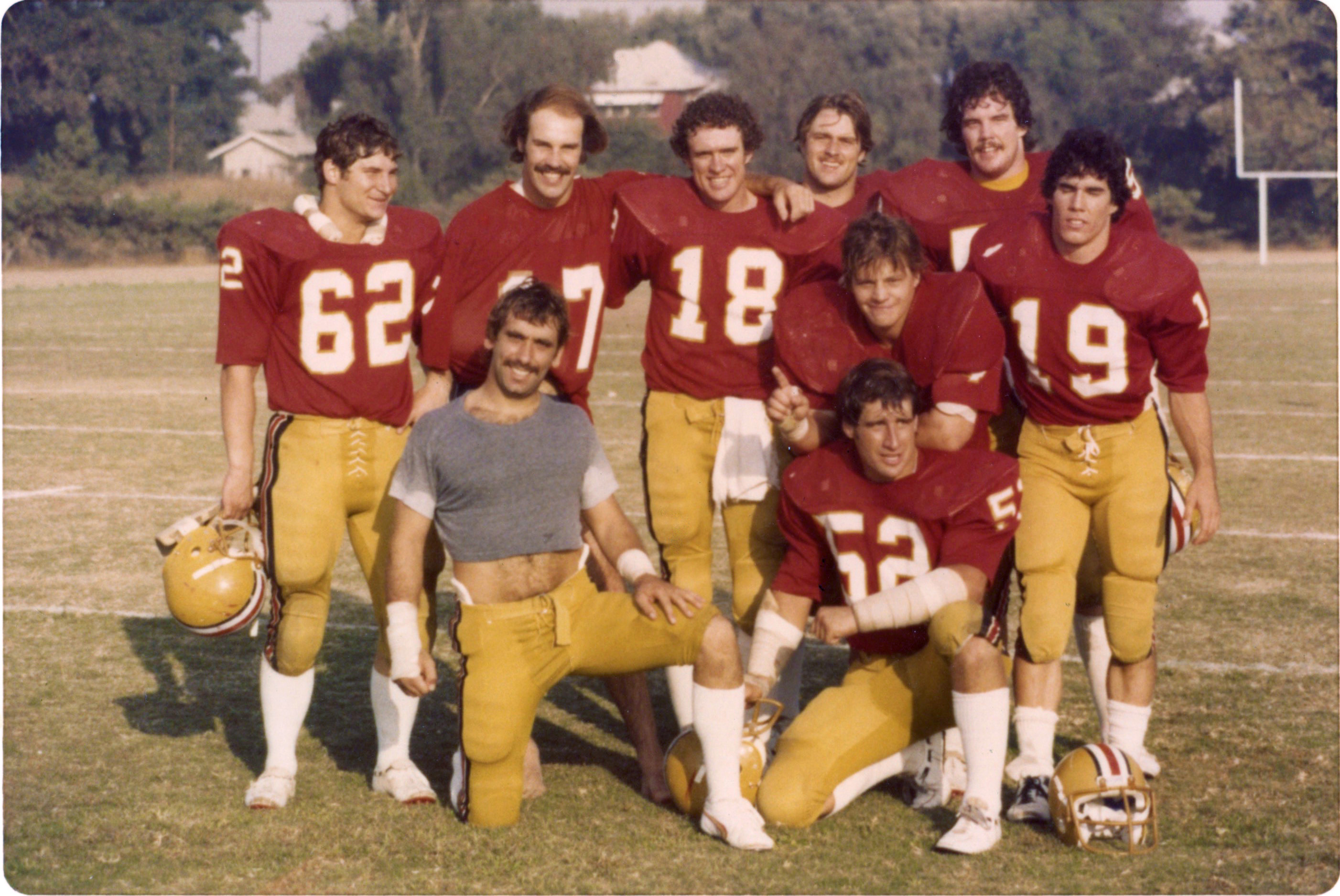 "Augie was the most tenacious player during our era," said Bob Farra '80, who played quarterback with him. "He was arguably undersized for a center, but he made up for that with incredible strength because he worked out like a madman. But it was the stuff off the field that made the difference."
He was named CMS Rookie of the Year, awarded SCIAC honorable mention, and NAIA District 3 honorable mention in 1976. He also received the second-team All-SCIAC and Player of the Week in 1977, first-team All-SCIAC in 1978 and 1979, and was the Coaches' Award recipient.
Off the gridiron, Nieto was a creative entrepreneur, constantly thinking of new business models and ventures. Anticipating America's cardio fitness craze in the late 1970s, he opened a gym in Claremont with fellow CMCers. His senior thesis laid out a business plan that he used to further develop the business.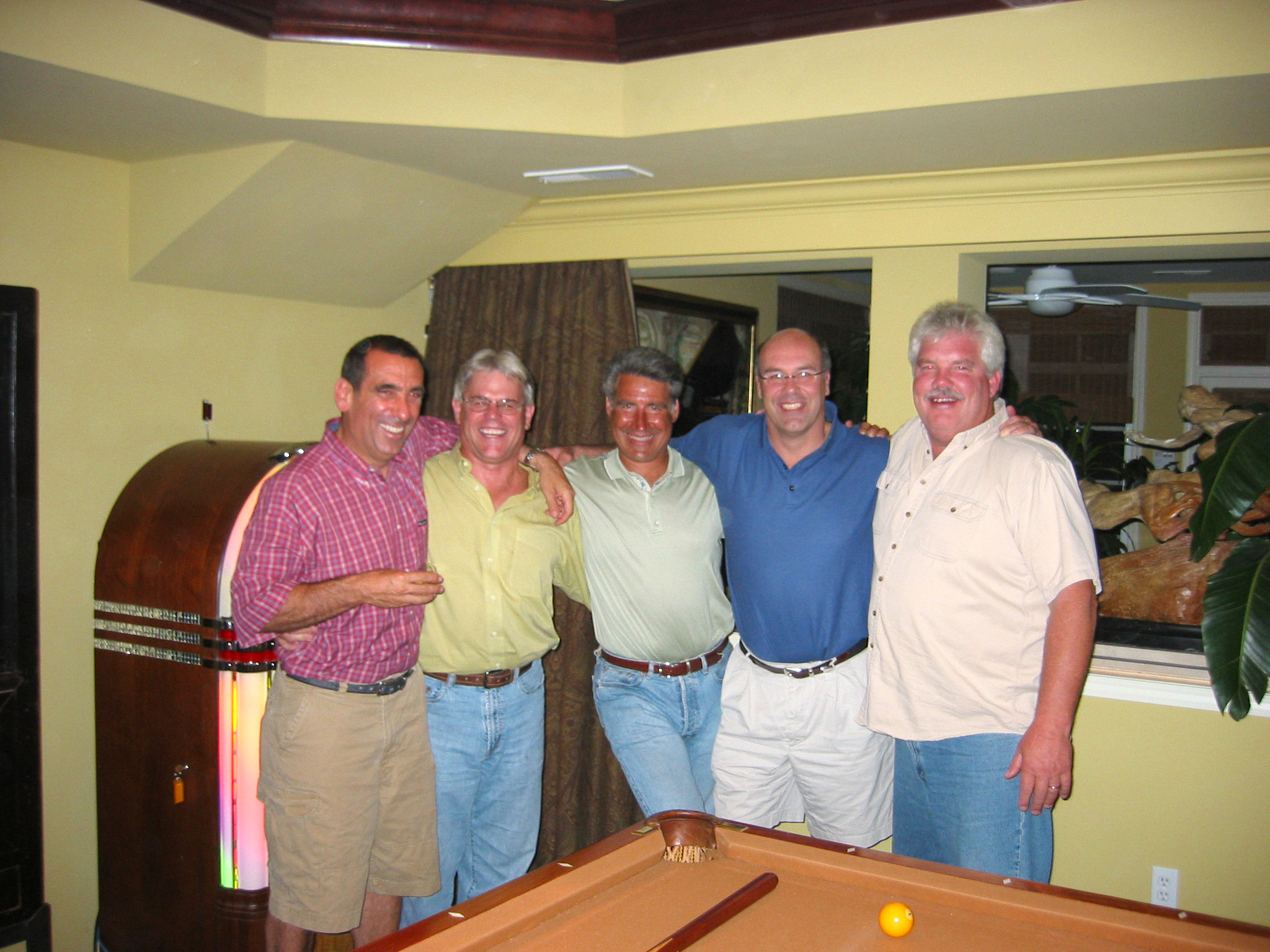 "While we were seniors, the beginnings of LifeCycle formed," said David Flatten '80, his close friend and Stag teammate. "He would come into the locker room with his suit and tie on after a day of knocking on doors. Sometimes he would change back into that only suit and tie he owned after football practice and dash back out of the locker room to chase his dreams."
However, Nieto did face challenges — LifeCycle nearly went bankrupt after Nieto sold just nine bikes in the first year, Flatten recalled. When Nieto cleverly decided to give away bikes to fitness centers, his business took off. The company boasted $500,000 in sales when Nieto graduated from CMC in 1980.
"That was Augie, always finding a way to move that bigger and bigger obstacle, finding any way to succeed at each new challenge, constantly pursuing his next big deal," Flatten added. "I see him now leading the way, looking back with a helping hand and that special smile of his again… He's truly our Hero!"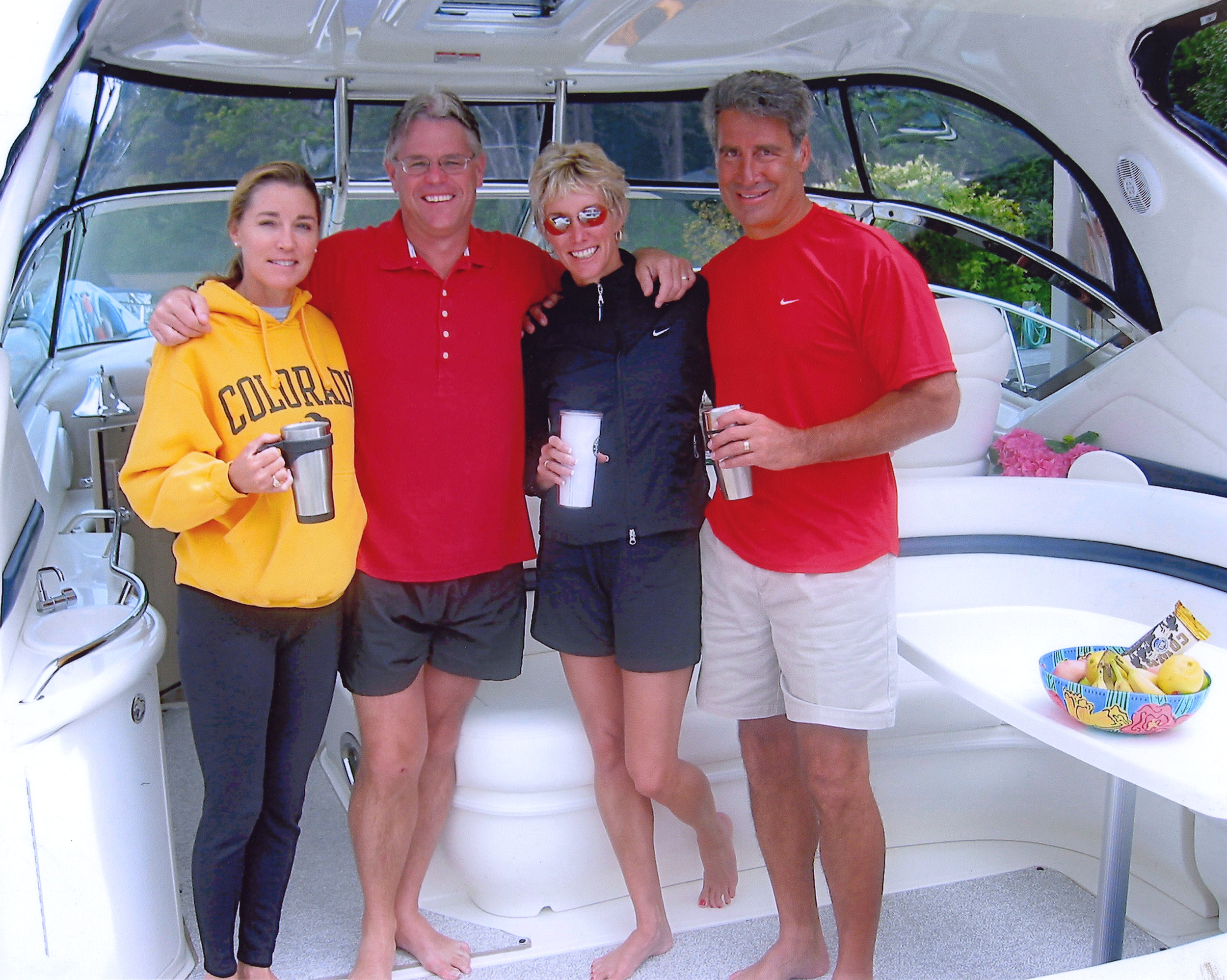 After his diagnosis, one of his best friends, Scott McFarlane '79, said Nieto found a new purpose in life, one based on connecting and helping others.
"Augie lived his life with a sparkle in his eye that was infectious to us all. The way he has grown in his life and achieved such great accomplishments is an inspiration. It's a blessing to have known him for over 45 years; I am proud to call him one of my best friends," McFarlane said.
With the assistance of cutting-edge technology (including infrared control), Nieto was able to speak, send e-mail, change the channel on the television, surf the web, and read books.
"Augie's story was always impressive, having been a successful and visionary entrepreneur helping shape an entire industry," said Pamela Gann, CMC President Emerita. "When he was unexpectedly faced with such a devastating diagnosis, at such a young age, Augie called on his innate resilience and leadership skills to dedicate his entire life to the important fight against ALS. His humor, grace, and courage helped countless others and served as a role model to so many. Augie, Lynne, and their family have made such a difference, and his legacy will continue."
Nieto served as a national vice president of the Muscular Dystrophy Association and he and his wife, Lynne, were co-chairs of the ALS Division. The late Jerry Lewis said of Nieto in 2008, "Augie is as dedicated a person as you'll ever find. He has made the decision and the commitment to turn his illness into an opportunity to make a difference in the lives of others."
In his final message, Nieto wrote on his website, "Please keep me in your hearts…please help continue the progress of Augie's Quest to Cure ALS. Please help Lynne to carry on the mission – the second finest achievement of my life. Because I will be in your heart, I will get to experience the joy when we discover a cure."
Contact
Office of Strategic Communications & Marketing
400 N. Claremont Blvd.
Claremont, CA 91711
Phone: (909) 621-8099
Email: communications@cmc.edu

Media inquiries: Gilien Silsby
Phone: (213) 500-8673
Email: gsilsby@cmc.edu