Assistant Psychology Professor Stacey N. Doan has been awarded a two-year grant from the National Institute of Drug Abuse of the National Institutes of Health.
The $450,000 grant will support research titled "Rescuing Cognitive & Emotional Regulatory Processes to Aid Smoking Prevention."
Doan will work in collaboration with colleagues from Boston University to improve the effectiveness of standard informational smoking prevention programs by improving cognitive and emotion regulatory abilities among at-risk adolescents.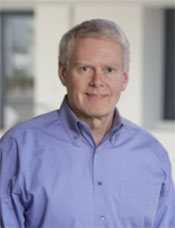 CMC alumnus Jay Flatley '74 P'03 is stepping down as CEO of San Diego-based biotech firm Illumina. Flatley, who helped lead the creation of the market for sequencing human DNA and increased Illumina's revenue from $500,000 to $2.2 billion during his 17 years as chief executive, will remain with the company as executive chairman and focus on strategy and advocating for further use of DNA sequencing in medicine.
The CMC-student led FUNDaFIELD team has recently launched an important new campaign and is calling all CMCers to join in their efforts to raise at least $28,000 dollars to relocate 31 Ugandan women and 198 Ugandan children from their temporary camp set to be demolished this month.
Professor of psychology Daniel Krauss has said that, "Psychology and law have a lot to learn from each other."
March 13, 2014-- See photos from a daylong series of activities for the Henry R. Kravis Prize In Leadership at Claremont McKenna College. The day included discussions and panels with past prize winners, a lunch presentation by Kathy Spahn, CEO of Helen Keller International at the Athenaeum, classroom visits by prize winners, concluding with the evening award ceremony dinner with remarks by Henry Kravis, Marie-Josee Kravis and Kathy Spahn.
[rev_slider 2014kravisprize]
Associate Professor of Biology Jennifer Armstrong received a $450,000 three-year grant from the National Science Foundation (NSF) to research chromosome structure and gene expression. Armstrong teaches at the W.M. Keck Science Department of Pitzer College, Claremont McKenna College and Scripps College.
Students working closely with professors is a cherished hallmark of CMC, and a significant draw for incoming students. Opportunities to collaborate, present, and even publish are experiences you'd expect at the graduate level, not as an undergrad.
Pages