When it came time to title the Lowe Institute's annual Inland Empire economic forecast, Prof. Manfred Keil decided that "Here Comes the Sun" encapsulated the outlook for 2021.
Across the CMC curriculum, members of our faculty are meeting the challenge of these unprecedented and historic times, delivering exceptional coursework in a fully online modality for the spring semester. In our Academic Innovations series of faculty Q&As, professors share their curricular highlights, best practices, and how students are helping to shape virtual learning for a memorable, collaborative academic experience.
Many Angelenos accustomed to traffic congestion will never forget the surreal images of their sprawling city's vacant freeways and streets. In March of 2020, shortly after Los Angeles County imposed lockdown measures due to the coronavirus outbreak, once-crowded thoroughfares emptied of commuters. Meanwhile, similar scenes played out across the globe, as countries implemented their own lockdowns.
On a daily basis, the grim number of American deaths attributed to COVID-19 scroll across our screens and make headlines in the news. But how do we know those deaths were caused by COVID-19 and not by pre-existing conditions? What do those numbers really mean, and where do they come from?  Do the data tell the full story?  And, are they trust-worthy?
The same day that he announced a statewide directive requiring face coverings in Montana, Gov. Steve Bullock '88 P'24, shared his experience and lessons learned while governing his state during a global pandemic.
The virtual conversation with an audience of CMC alumni was hosted by CMC's Office of Alumni and Parent Engagement on July 15. More than 200 alumni and parents joined the Zoom call from across the country.
The past four and a half months, the Governor acknowledged, "have been a blur."
Two months ago, Jesse Chang '08 didn't know a thing about protective masks. A tech entrepreneur spearheading Stanley X, the innovation division of Stanley Black & Decker, Chang was on the lookout for promising startups in digital manufacturing.
But when he learned that his brother, a resident working in a California ICU unit, was spraying down his N95 masks with Lysol to reuse them, Chang's antennae went up.
New research by CMC Prof. Jessamyn Schaller suggests that hot weather due to climate change is causing shorter pregnancies, which poses risks to infant health and child development.
The research published in Nature Climate Change this month found that birth rates were 5 percent higher when temperatures topped 90 degrees. In addition, births on those days occurred up to two weeks earlier — or 6.1 days earlier on average — than they would have otherwise.
Assistant Psychology Professor Stacey N. Doan has been awarded a two-year grant from the National Institute of Drug Abuse of the National Institutes of Health.
The $450,000 grant will support research titled "Rescuing Cognitive & Emotional Regulatory Processes to Aid Smoking Prevention."
Doan will work in collaboration with colleagues from Boston University to improve the effectiveness of standard informational smoking prevention programs by improving cognitive and emotion regulatory abilities among at-risk adolescents.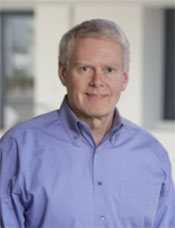 CMC alumnus Jay Flatley '74 P'03 is stepping down as CEO of San Diego-based biotech firm Illumina. Flatley, who helped lead the creation of the market for sequencing human DNA and increased Illumina's revenue from $500,000 to $2.2 billion during his 17 years as chief executive, will remain with the company as executive chairman and focus on strategy and advocating for further use of DNA sequencing in medicine.
Pages