Muriel Poston named VP of Strategic Initiatives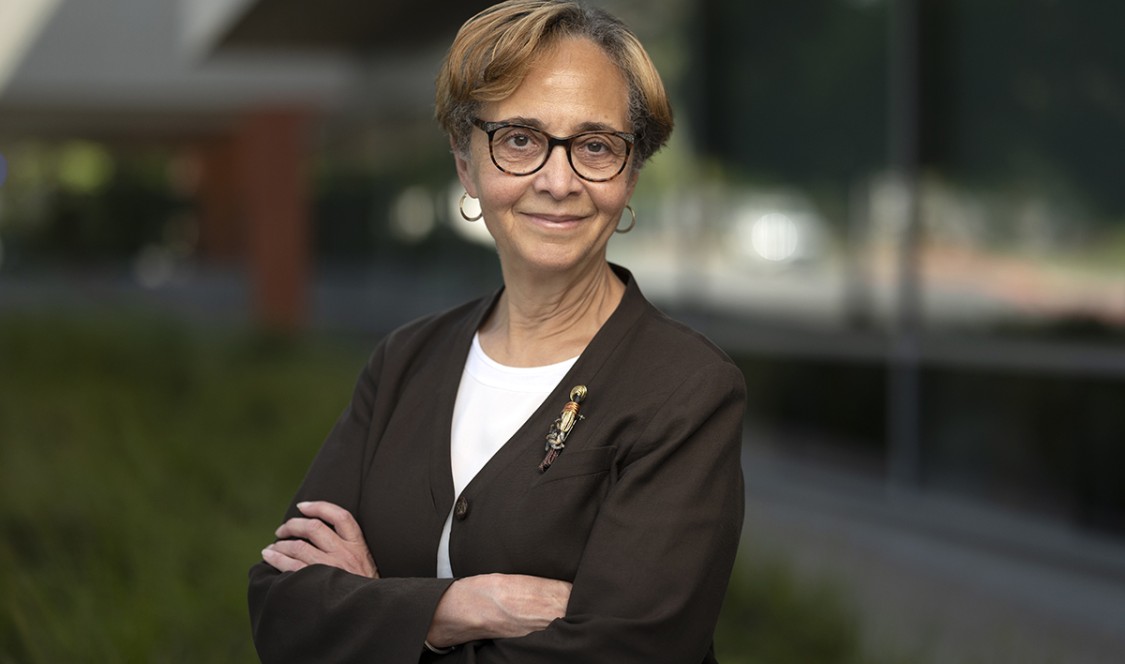 Muriel Poston, a national leader in science education and research, has joined Claremont McKenna College as Vice President of Strategic Initiatives.
Dr. Poston started full-time on June 1. She has been serving as a senior adviser and contributor to key CMC committees throughout the spring semester.
As part of her new senior position at the College, Dr. Poston will focus on implementing CMC's integrated sciences and computation strategy, reinforcing and expanding The Open Academy commitments both at CMC and nationally, and advancing and integrating The Presidential Initiative on Anti-Racism and the Black Experience in America. She will also work with College leadership on the CMC Opportunity Strategy and related programs.
CMC President Hiram Chodosh said the addition of an impressive academic leader like Dr. Poston will allow the College to make a greater investment in its faculty, students, and staff to realize the vision of these major strategic initiatives. "Dr. Poston will help us to meet these pressing needs, put the best team of talent to work, and present the most powerful answer and investment in all we are committed to achieve," Chodosh said.
Dr. Poston has a public policy focus to her science work and extensive decanal and academic leadership experience at Pitzer College, Skidmore College, and Howard University. She has held several leadership roles at the National Science Foundation, including Division Director in Biological Sciences and Division Director in Education and Human Resources. Dr. Poston has also served as a member of the National Academy of Sciences Board of Life Sciences and as a member and chair of the NSF Committee on Equal Opportunities in Science and Engineering.
As a plant systematist and professor of environmental analysis, Dr. Poston has worked to support efforts to broaden the participation of underrepresented students and faculty in STEM disciplines. She also has sought to enhance the capacity and infrastructure of STEM facilities and, while a professor at Howard for 20 years, developed the university's environmental science program and curated its herbarium.
"I'm excited and honored to have the opportunity to work on the strategic initiatives of Integrated Science, Anti-Racism and the Black Experience, and the Open Academy," Dr. Poston said, "and to facilitate, in collaboration with others, their integration into the CMC educational experience."
Dr. Poston is an elected Fellow of the American Association for the Advancement of Science, is past chair of the AAAS Education Section (Section Q), and is currently a member of the Board of Directors of the American Institute of Biological Sciences and the Organization for Tropical Studies.
She will report directly to President Chodosh and work closely with faculty, staff, students, and academic leaders, including Heather Antecol, who was named Vice President of Academic Affairs and Dean of the Faculty in February.
Dr. Poston received her B.A. from Stanford University, Ph.D. from the University of California, Los Angeles, and J.D. from the University of Maryland at Baltimore.
Contact
Office of Strategic Communications & Marketing
400 N. Claremont Blvd.
Claremont, CA 91711
Phone: (909) 621-8099
Email: communications@cmc.edu

Media inquiries: Gilien Silsby
Phone: (213) 500-8673
Email: gsilsby@cmc.edu