Passings: Arden Flamson, 1931-2014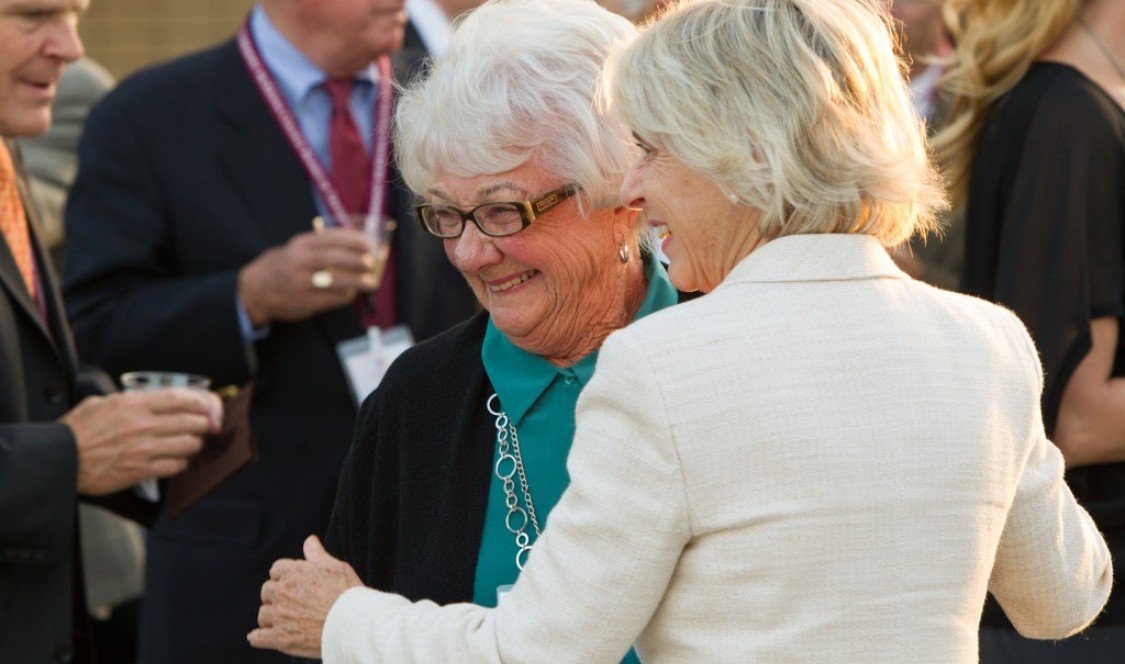 Activist and philanthropist Arden Flamson, an important contributor to Claremont McKenna College's growth and achievement, died September 24 after a sudden illness, according to close friends and family members. Flamson, who had been involved in many roles with the College, was 83.
Her husband Richard '51, who led Security Pacific Corp., played a defining role at the young college, serving as trustee and Board chairman during years that included an enormously successful capital campaign, CMC's rising profile in higher education, and the changing of "Men's" to "McKenna" in the institution's name.
The Flamsons' service to and impact on the College didn't end with his passing in 1991 at the age of 62, however -- it would continue on in the many roles she held in the ensuing two decades.
"Arden played a very important role both as the wife of our chairman and as a great friend to the college. She was energetic and vivacious, and she did so much on our behalf," said President Emeritus Jack Stark '57 GP'11 after learning of her passing. "Jil and I were close friends of Arden and Dick's, and the news came as quite a shock to us. She will truly be missed."
A tireless commitment to public service
Joining the CMC Board of Trustees in 1992, Flamson went on to serve on several key committees, including Board Affairs, Student Affairs, and Buildings and Grounds, of which she served as chair. The College presented her with an Honorary Doctor of Law degree in 1990.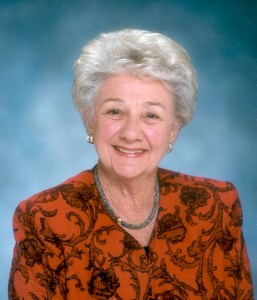 Her philanthropic work was all-encompassing, reaching far beyond the college campus to a wide host of organizations, including South Coast Repertory Theater, National Charity League, Children's Hospital of Orange County, Hoag Hospital, and Angel of the Arts, a support group for the Orange County Performing Arts Center, of which she was the founding chair.
What drove her commitment to public service, she told the L.A. Times in the late 1990s, was the simple satisfaction of helping others.
"For me, volunteerism has always been about heart," she explained in that interview. "Selfishly, what it does for my heart, the feeling that, in some way you can help a child gain a new confidence, share the joy of theater, music, with newfound friends . . . .I have been blessed in many ways with a loving family, the best friends… and a community that has real soul, a community that allows people like me to give and receive so much back."
A CMC life
One of her earliest experiences of such a community with "a real soul" was Claremont — Flamson attended Scripps College in the early 1950s. As a Scripps undergraduate, in fact, the former Arden Black met her future husband at a college mixer, Kevin Starr writes in his history of CMC, Commerce and Civilization--Claremont McKenna College: The First Fifty Years 1946-1996.
For many, Flamson was a welcoming, generous figure who offered a sense of continuity and connection to the College's heritage even as she supported the college's growth and transformation into a leading, nationally recognized liberal arts college.
In 2004, Flamson received an Honorary Life Membership from the CMC Alumni Association. Most recently, Flamson visited the campus for Alumni Weekend in May, and in 2013 she attended a rededication ceremony (pictured, above, with former CMC President Pamela Gann) for Flamson Plaza, which marked the end of extensive renovations to the North Mall area of campus.
"We're a small College, and we're proud of that, but you have to keep changing and accelerating to meet the demands of what people want," she told CMC Magazine in the spring of 2013. "It's all been for the good, and when I'm on campus now, I still feel the same camaraderie and atmosphere from the past. Times change, but those feelings remain. That's what CMC continues to be about."
A private burial service was held in Orange County. Mrs. Flamson was a longtime resident of Balboa Island, Calif. She is survived by her children and grandchildren.
Contact
Office of Public Affairs and Communications
400 N. Claremont Blvd.
Claremont, CA 91711
Phone: (909) 621-8099
Email: publicaffairs@cmc.edu

Media inquiries: Gilien Silsby
Phone: (213) 500-8673
Email: gsilsby@cmc.edu