Prof. Amy Kind is editor of new book: 'The Routledge Handbook of Philosophy of Imagination'
Imagination occupies a central place in philosophy, going back to Aristotle. However, following a period of relative neglect there has been an explosion of interest in imagination in the past two decades as philosophers examine the role of imagination in debates about the mind and cognition, aesthetics and ethics, as well as epistemology, science and mathematics.
Amy Kind, professor of philosophy CMC, explores these threads as editor of a new book, The Routledge Handbook of Philosophy of Imagination, published this month by the Taylor & Francis Group.
The handbook contains more than 30 specially commissioned chapters by leading philosophers organized into six sections examining the most important aspects of the philosophy of imagination, including:
Imagination in historical context: Aristotle, Descartes, Hume, Kant, Husserl, and Sartre What is imagination?
The relation between imagination and mental imagery; imagination contrasted with perception, memory, and dreaming
Imagination in aesthetics: imagination and our engagement with music, art, and fiction; the problems of fictional emotions and 'imaginative resistance'
Imagination in philosophy of mind and cognitive science: imagination and creativity, the self, action, child development, and animal cognition
Imagination in ethics and political philosophy, including the concept of 'moral imagination' and empathy
Imagination in epistemology and philosophy of science, including learning, thought experiments, scientific modeling, and mathematics.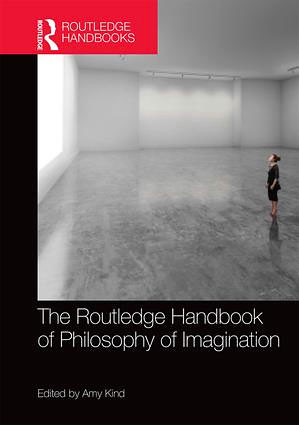 "With the breadth of its coverage and quality of its scholarship, this Handbook surely deserves to become the definitive reference source on the philosophy of the imagination for years to come," wrote Elisabeth Schellekens Dammann of Sweden's Uppsala University. "It stands as an excellent reminder of the fact that the imagination is a notion we all, regardless of our specialisations, must make room for."
Prof. Kind, who joined the CMC faculty in 1997, teaches classes in philosophy of mind, metaphysics, and logic. Another book, Knowledge Through Imagination that she co-edited with Peter Kung, is scheduled to be published early this year by Oxford University Press. She has also written a short introductory textbook, Persons and Personal Identity (Polity Press).
Contact
Office of Strategic Communications & Marketing
400 N. Claremont Blvd.
Claremont, CA 91711
Phone: (909) 621-8099
Email: communications@cmc.edu

Media inquiries: Gilien Silsby
Phone: (213) 500-8673
Email: gsilsby@cmc.edu