Prof. Appel's paper posted by one of Russia's most visible media outlets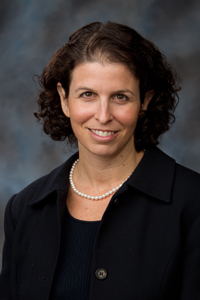 Hilary Appel
Her policy piece focused on the Ukraine's "distant and unlikely" membership in the European Union was just picked up by one of the most visible, respected media outlets in Russia––RBC Daily, a site that attracts some 2 million visitors every day.
Podlich Family Professor of Government and Roberts Fellow Hilary Appel will travel to Washington this month to present the same policy memo to Russia experts in government, media, and think tanks on behalf of the expert group of academics within the organization PONARS Eurasia. PONARS (the Program on New Approaches to Research and Security in Eurasia) is a collaborative network of more than 100 academics advancing new policy approaches to research and security in Russia and Eurasia.
The English and Russian versions of her piece, "The Long-Term prospects for Ukraine's Accession to the EU: A Focus on EU-Level Constraints," can be read here.
"Since an important message of the paper is that Ukrainian membership in the European Union is both distant and unlikely," Appel said, "I hope it encourages a more reasoned and prudent reaction in Russia to the Ukrainian government's signing of the Association Agreement with the European Union."
Appel, a graduate of Williams College, has a master's degree in Russian and East European area studies from Stanford University, and a Ph.D. in political science from the University of Pennsylvania. Her areas of expertise include: political economy, comparative politics, East Europe, international political economy, Russia, Central Europe and German reunification.
Contact
Office of Strategic Communications & Marketing
400 N. Claremont Blvd.
Claremont, CA 91711
Phone: (909) 621-8099
Email: communications@cmc.edu

Media inquiries: Gilien Silsby
Phone: (213) 500-8673
Email: gsilsby@cmc.edu