The Southern California Association of Governments (SCAG) has given Randall Lewis '73 the President's Award for Sustainability Leader of the Year.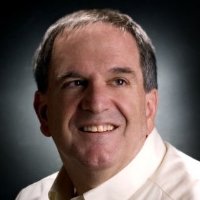 Lewis, who is executive vice president for the Lewis Group of Companies, is regarded as an industry leader in promoting the arts, education, healthy living and sustainable development initiatives. He was recognized for contributing company resources to establish a student fellows program in many cities in the SCAG's six-county region, increasing community awareness of community health and sustainable development initiatives.
In referring to Lewis and another award winner, Greg Pettis, the president of SCAG said this: "These gentlemen are true leaders in our region and our state, and we're proud to honor them as President's Award winners. Each has contributed significantly to making Southern California such an extraordinary region and upholding SCAG's principles of mobility, economic advancement, sustainability and improving quality of life."
Lewis oversees the sales and marketing operations for the Upland-based Lewis Group of Companies and is well known for his innovative approaches to planning, designing, and marketing residential communities. Lewis Group is one of the nation's largest privately held real estate organizations focused on developing planned communities, multifamily projects and shopping centers throughout California and Nevada. The company is currently involved in developing more than a dozen master-planned communities that will include over 60,000 homes.
In addition to serving as an expert panelist at recent CMC-UCLA Inland Economic Forecast Conferences, he has been president of the Inland Empire Arts Foundation, secretary of the Los Angeles County Citizens Planning Council, director of the HomeBuilder's Council, and national director of the National Association of HomeBuilders. Lewis was named in the Los Angeles Times 2006 "West 100" list as one of the top 100 influential people in southern California. He has also received the California Business Properties Association Champion of the Industry Award and has been inducted into the California Building Industry Association Hall of Fame. Randall is a long time ULI member as well as a Governor of the ULI Foundation, co-chairs the San Bernardino County Alliance for Education and is an executive board member for a number of Southern California college and university schools and programs.