Student-led FUNDaFIELD asks for help for displaced Ugandan refugees

The CMC-student led FUNDaFIELD team has recently launched an important new campaign and is calling all CMCers to join in their efforts to raise at least $28,000 dollars to relocate 31 Ugandan women and 198 Ugandan children from their temporary camp set to be demolished this month.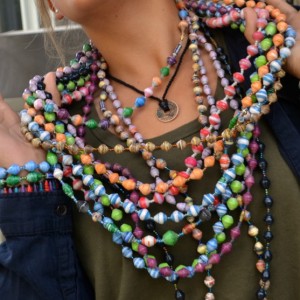 FUNDaFIELD, founded and operated by Kyle Weiss '15, is a non-profit organization with the goal of building soccer fields in underserved communities throughout the developing world. The organization has become part of the CMC community with many CMC students supporting or participating in FUNDaFIELD.
The 31 Ugandan women initially fled their homes in the northern part of the country to escape Joseph Kony's rebel war. The Internally Displaced Person (IDP) camp in which they currently reside has provided them refuge during these tumultuous times, but their eviction from the campgrounds have left them with no promise of future shelter.
The women, now twice refugees, hope that with Kony's recent departure, they will be able to return to their homes in Northern Uganda. However, they lack the means to do so. Enter FUNDaFIELD.
The $28,000 that FUNDaFIELD hopes to raise will cover the cost of relocating the women and children and temporarily cover some of their basic needs. But the team aspires to raise more than that—$43,000 dollars—which would provide the women with a well for water and school lunches for the children in their new community. This cost breaks down to just $188 dollars per person—a safe investment to make, considering that this is not the first time these women have successfully rebuilt their lives from scratch.
Although an honorable cause in itself, these women are themselves FUNDaFIELD employees—their paper bead jewelry is sold in the U.S. as a fundraiser for the organization.
"These women have shown so much resilience in the face of unfathomable adversity, and have helped grow FUNDaFIELD in the process of starting their own jewelry businesses to provide for themselves and their families," says Weiss, who founded FUNDaFIELD with his brother Garrett, in 2007."I have so much respect for these incredible women, and I feel personally responsible for their safe return."
The jewelry that these women make is hand crafted from recycled magazines into unique and colorful beads. FUNDaFIELD purchases the women's wares at fair market prices, and through their sale in the U.S., is able to fund the construction of soccer fields throughout Africa. FUNDaFIELD will be selling custom CMC paper bead bracelets made by the women for $10 to the CMC community.
"There are many problems in the world we can't solve," says Weiss. "This is not one of them."
Here's how you can help:
· Donate directly to the women's CrowdRise campaign · Share the link to the campaign via social media
· Purchase a paper bead bracelet (specially crafted for the CMC student!) for $10 outside Collins during lunch in the coming weeks
· Contact Sarah Baker (sbaker17@cmc.edu) for more information on getting involved, or to purchase a bracelet.
Contact
Office of Public Affairs and Communications
400 N. Claremont Blvd.
Claremont, CA 91711
Phone: (909) 621-8099
Email: publicaffairs@cmc.edu

Media inquiries: Gilien Silsby
Phone: (213) 500-8673
Email: gsilsby@cmc.edu