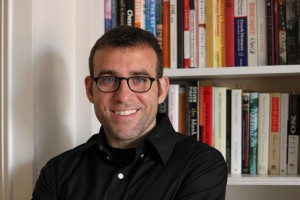 Piercarlo Valdesolo

Rich Zajac '16
An alternative fuel venture started by two CMC students has landed them the distinct honor of being chosen among 100 innovators internationally to present their startup on a world stage in Moscow, Oct. 31 through Nov. 12.
Rich Zajac '16 flew to Russia's capital this week to present NexDrive, the natural-gas vehicle venture he founded with Louis-Victor Jadavji '15.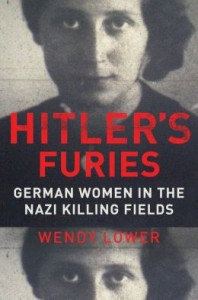 Wendy Lower's new book is a finalist for the National Book Award. The book draws on her archival research and fieldwork on the Holocaust, access to post-Soviet documents, and interviews with German witnesses.
On Wednesday, Oct. 9, CMC will co-host (along with UCLA) the fourth annual CMC-UCLA Inland Empire Forecast Conference.
As in the past, the Forecast will present the latest independent quarterly economic projections for the nation, state and region, introducing GDP estimates for the Inland Empire and its major cities.
What excited Norman Valencia about joining CMC? A golden opportunity.
As a new tenure-track assistant professor of Spanish and Portuguese in the Modern Languages Department, Valencia will be working on ways to develop a Portuguese program. An estimated 230 million people speak Portuguese around the world, he told the Claremont Independent this year, "making it a truly global language."
The word "intensive" has taken on new meaning for a group of highly motivated CMC students who were enrolled this month in FIN 300: Seminar in Applied Finance, a course in the Masters Program in Finance at CMC.
The three-week course (which ended August 30) offered through CMC's Robert Day School of Economics and Finance, differs from other classes in that it includes a team-building retreat in Big Bear and a networking trip to the Bay area.
Pages