VISA lunches provide insight and background on CMC faculty and staff members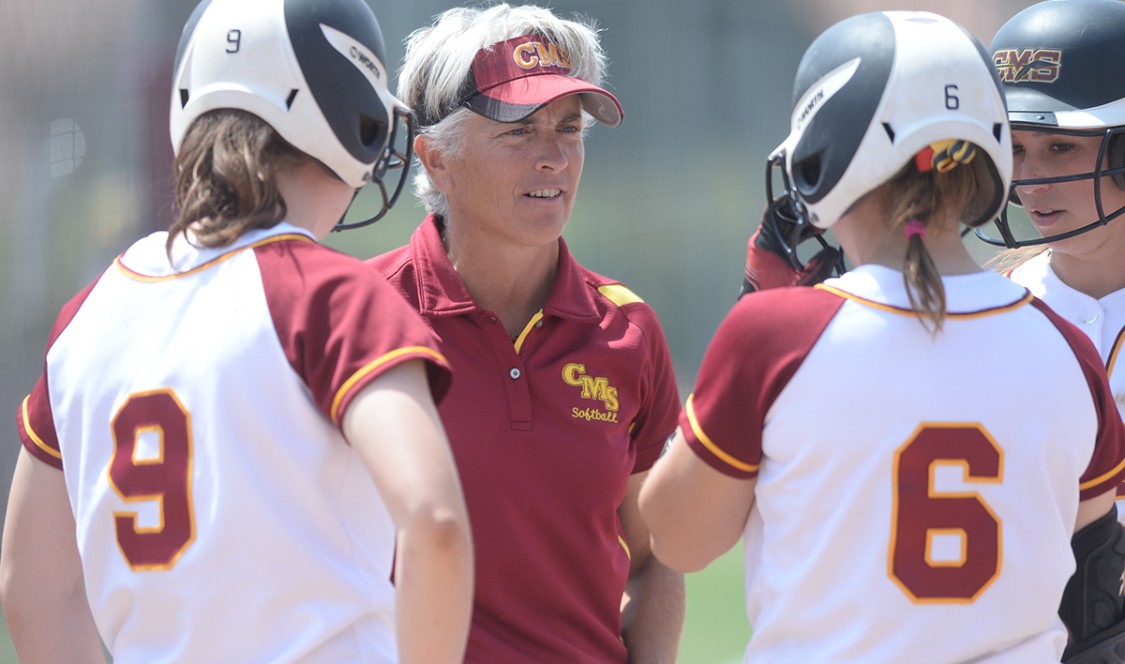 College campuses are vibrant, diverse communities with a wide range of faculty and staff members who have varied backgrounds and bring different skill sets, life stories, passions and experiences to their work. In an effort to foster an even greater sense of community at Claremont McKenna College, the Dean of the Faculty's Office has been hosting VISA (values, identities, scholarship, arts) lunches a few times per semester at the CARE Center.
These lunches have served as a forum for faculty and staff members to talk about who they are and how their life experiences have guided them to make choices in their lives and careers, and how their work feeds into their lives and decisions about their lives.
"The idea is that the lunches would help build a sense of community and an avenue for people to get to know each other outside of their particular spheres of influence or silos we often get really stuck in," Associate Dean of the Faculty Lee Skinner said. "The lunches were also created especially as a way for students to get to know different faculty and staff members across the College in a more profound way."
The staff and faculty speakers have discussed the stories of their paths to working in higher education, what drew them to their fields, and their intellectual passions.
"It [the lunch] enhances our mutual understanding. It creates relationships, deeper relationships where they may not have existed before. It fosters a community of respect. You understand where someone is coming from even if you don't always agree with them, and if you don't agree with them, at least you have a lot more respect for their position and you are more willing to engage in conversations with them," Skinner said.
Each lunch lasts an hour and is relatively small in size, roughly 25 people. The point of the lunches, however, was to be intimate enough for discussion to be free flowing, rather than having too many in attendance impede the exchange of ideas. The selected faculty or staff member generally speaks for 10 to 15 minutes, and then the remaining time is open for attendees to ask the selected speaker questions. So far, there have been seven lunches, three in the spring and four this fall. The last VISA Lunch of the fall semester was held Nov. 7.
A few featured speakers were: Asuman Aksoy, Crown Professor of Mathematics and George R. Roberts Fellow; Eric Helland, William F. Podlich Professor of Economics and George R. Roberts Fellow; Wendy Lower, John K. Roth Professor of History, George R. Roberts Fellow and director of the Mgrublian Center for Human Rights; and Betsy Hipple, head coach of the CMS softball team.
"It is basically about fostering empathy around the community and it nurtures a greater sense of who we are as a college, too," Skinner said about the lunches.
Spring semester VISA lunches are expected to begin in February. The first faculty speaker is Minxin Pei, the Tom and Margot Pritzker '72 Professor of Government, George R. Roberts Fellow and director of the Keck Center for International and Strategic Studies. The full spring schedule is anticipated to be finalized in December. Invitations for the luncheons are sent out to faculty, staff, and students via email.
Contact
Office of Public Affairs and Communications
400 N. Claremont Blvd.
Claremont, CA 91711
Phone: (909) 621-8099
Email: publicaffairs@cmc.edu

Media inquiries: Gilien Silsby
Phone: (213) 500-8673
Email: gsilsby@cmc.edu