In memoriam: Professor P. Edward "Ed" Haley
P. Edward "Ed" Haley, an invaluable mentor and professor to more than four generations of Claremont McKenna College students—and a key figure in the founding of the Mgrublian Center for Human Rights and the Keck Center for International and Strategic Studies—passed away on June 30, 2023. He was 83.
"Ed Haley was one of the most impactful professors with whom I studied—he not only was a great scholar and teacher, he truly cared about his students and how to help them reach their aspirations," said Julie Sweet '89, Chair and CEO of Accenture. "To this day, I have great memories that span deep conversations about the world and politics to thoughtful career advice to discussions on leadership. He helped shape generations of leaders and will be missed greatly."
Haley, who joined the CMC faculty in 1968 and chaired the International Relations program, eventually became the W. M. Keck Foundation Professor Emeritus of International Strategic Studies. In 1984, he was named the first director of the Keck Center, establishing a library and a focus on teaching and researching international politics, international economics, defense and military affairs, and strategic studies. He later served on its Board of Governors.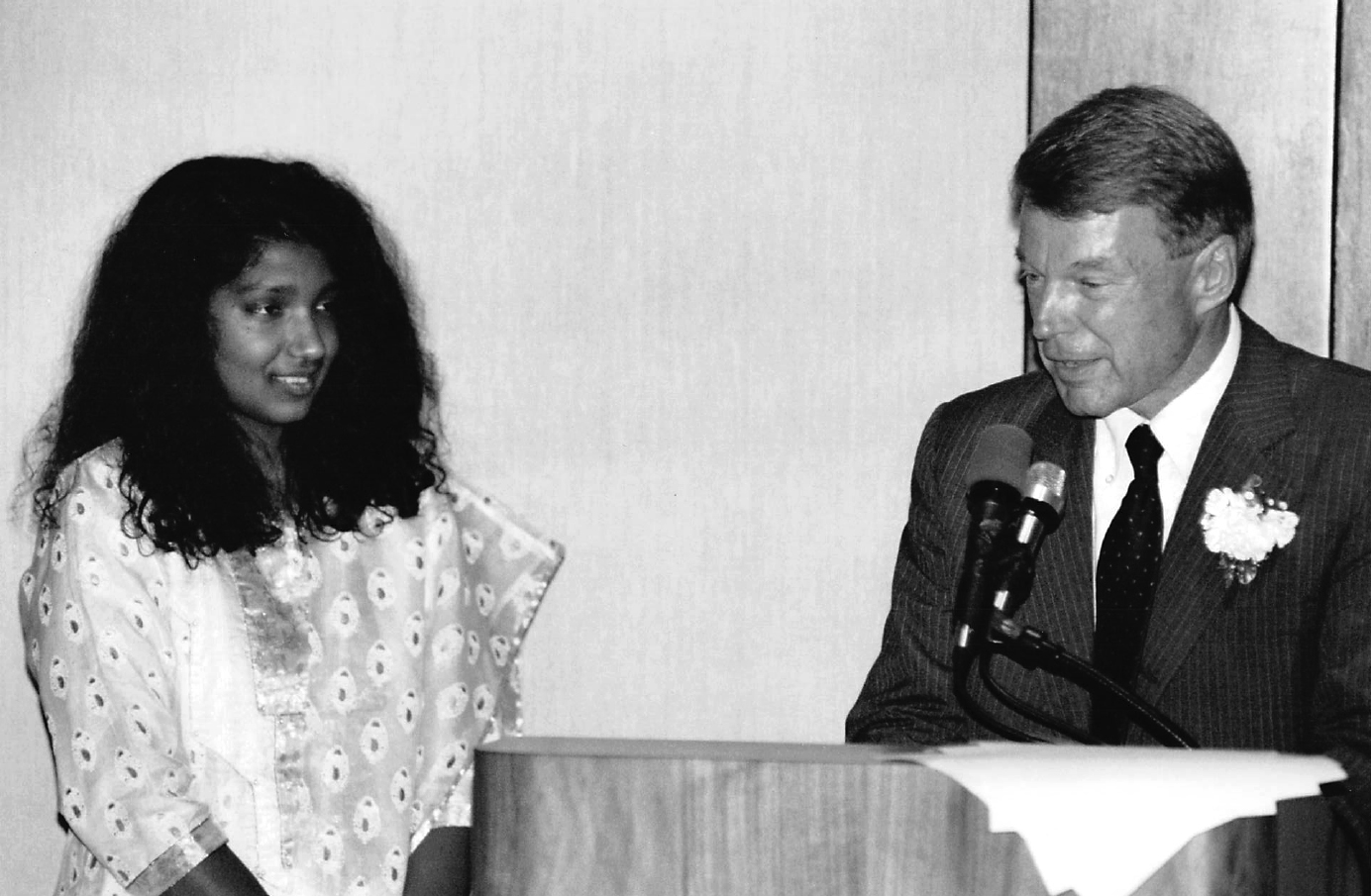 Haley also was director of the Center for Human Rights Leadership (now the Mgrublian Center for Human Rights) from 2008-2014, where he worked tirelessly to ensure the Center's long-term viability and expand key programs—including a speaker series and summer internship program by formalizing partnerships with leading organizations, such as Human Rights Watch. He was also one of the first members of its advisory board.
"Ed was an important part of the lives of so many CMC students, a true scholar-teacher. He was my International Relations professor and an impactful director of the Human Rights Center, where we worked together during its growth and evolution," said David Mgrublian '82 P'11, Chair of the CMC Board of Trustees. "Our deepest sympathies go out to Ed's family."
Haley earned a B.A. in History and M.A. in Political Science from Stanford University, along with a Ph.D. from Johns Hopkins School of Advanced International Relations. In addition, he was a First Lieutenant in the U.S. Army from 1962-64.
A highly esteemed expert in U.S. foreign policy—specifically U.S. policy in the Middle East, U.S.-European relations, and nuclear safety and arms control—Haley conducted research with members of the U.S. Senate and House of Representatives. He was a prolific publisher of academic works, including Strategic Foreign Assistance: Civil Society in International Security and Strategies of Dominance: The Misdirections of U.S. Foreign Policy. His book, Revolution and Intervention: The Diplomacy of Taft and Wilson with Mexico, 1913-1915, won the Premio Sahagun, awarded by the Mexican National Institute of Anthropology and History. 
"Ed was the heart and soul of the International Relations program at CMC. He was committed to exposing students to alternative perspectives and encouraging international experiences, like summer internships and semesters abroad," said Hilary Appel, Director of the Keck Center for International and Strategic Studies and Podlich Professor of Government. "A thriving International Relations major is one of his most important CMC legacies."
Wendy Lower, Director of the Mgrublian Center of Human Rights and John K. Roth Professor of History, recently interviewed Haley at his home in Palo Alto, Calif. as part of the Center's 20th Anniversary. She walked away from the conversation with a full understanding of "his brilliance and compassion as a teacher, human rights crusader, and observer of global crises."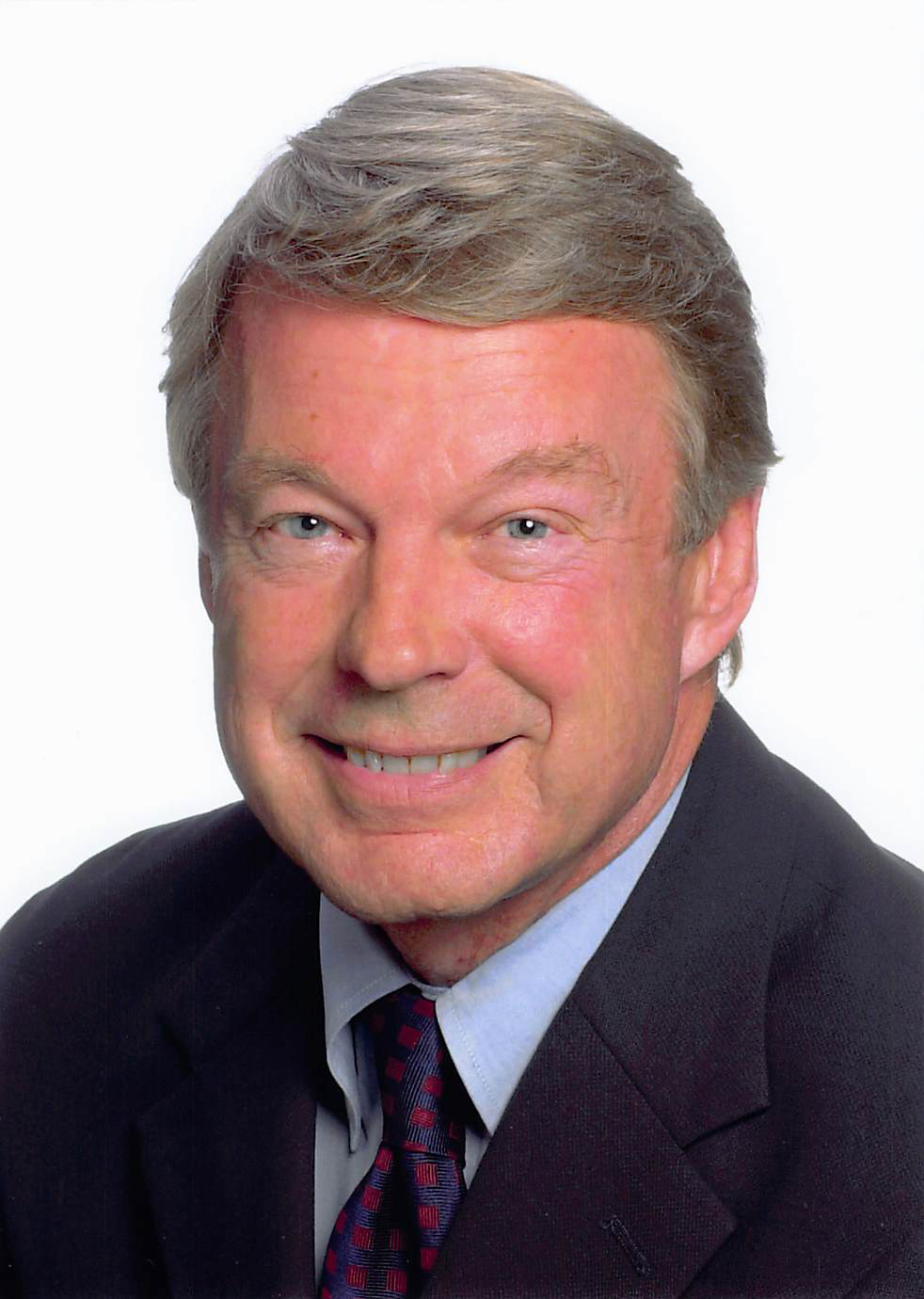 "Ed remained deeply concerned about the intensification of racism, gender discrimination, and antisemitism in the United States and around the world. He realized that the Center had a critical role to play in educating CMC students about the history of these evils and supporting student initiatives for addressing them," Lower said. "As he put it: 'Awareness and knowledge are our allies.'"
Kirsti Zitar '97 P'26, Assistant Director of the Mgrublian Center, lived across the street from Haley and his wife, Elaine, in Claremont. She added that while his impact and contributions to CMC are well known, he was also a beloved neighbor, friend, husband, father, and grandfather "to a family who adored him and of which he was immensely proud."
"I had the special opportunity to share personal moments with him and Elaine during neighborhood dinner parties and backyard conversations—rich with good food and wine, but more importantly, with great conversation and friendship," Zitar said. "Ed often shared his views on current world events and human rights issues, or read excerpts from a poem he was working on. Those dinners will forever hold a special place in my memory, as will the joy of having known Ed and his family."
Upon Haley's retirement in 2014, an endowed internship was established by the Mgrublian Center's advisory board in his name. The P. Edward Haley Internship attracts students studying conflicts and human rights issues in the Middle East, and allows them to travel there in the summer.  
"Ed's prolific career as a teacher and scholar spanned nearly half a century at CMC and he made a profound difference in our community," said Heather Antecol, Chief Education and Academic Officer, Vice President for Academic Affairs, Dean of the Faculty, and Boswell Professor of Economics. "In addition to his critical role in the development of two of CMC's renowned research institutes, his legacy of empowering students to combat threats to human rights around the globe by drawing on the lessons of history will long survive him."
---
Contact
Office of Strategic Communications & Marketing
400 N. Claremont Blvd.
Claremont, CA 91711
Phone: (909) 621-8099
Email: communications@cmc.edu

Media inquiries: David Eastburn
Phone (O): (909) 607-7377
Phone (C): (808) 312-8554
Email: deastburn@cmc.edu